Cell Phone Towers That Look Like Trees
Have you noticed cell phone towers in your area? Do they look like cell phone towers or do the cell phone towers look like trees? Check the cell phone tower locations to see.
Cell Phone Towers -- Yeah, You Blend
Have you ever seen those cell phone towers that look like trees? I have lived in two states where cell phone towers have been camouflaged to look like trees.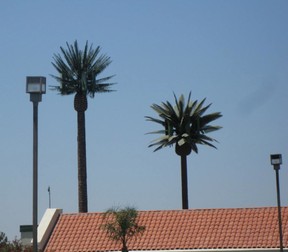 I think they are hilarious because at first glance, they look like what they are meant to look like--an evergreen tree or a palm tree--but upon closer look, they are stiff and unnatural looking.
Case in point, these two "palm trees" are not really palm trees; they are cell phone towers. Two of them. Twin cell phone towers in Glendale, Arizona.
Real Palm Trees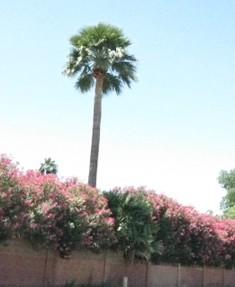 Although the palm tree cell phone towers are good replicas, they are no match for the real thing. This is a real palm tree.
See the way the palm fronds are loose, swaying earthward? The trunk of the palm tree is not perfectly straight or nearly as dark brown. This is compared of course to the cell phone tower palm tree, which is just so fake!
Why Camouflage Cell Phone Towers?
When I first saw cell phone towers that were camouflaged, I wondered why they would do that? Why go to the trouble? But after seeing two kinds of trees--evergreen and palm trees--disguised as cell phone towers, it's obvious. They are more appealing to look at than the boring metal cell phone towers.
According to unmuseum.org in the article Cellular Deception, cell phone towers have cropped up across the country and are disguised as more than just trees.The following list contains where disguised cell phone towers can be found as discussed in the article:
atop power line tower
a fake modern church steeple
a fake grain silo
a fake rustic-looking water tower
For a peek at more cell phone towers that look like trees, check Good Environment.
Cell Phone Tower That Looks Like a Palm Tree
Phoenix, Arizona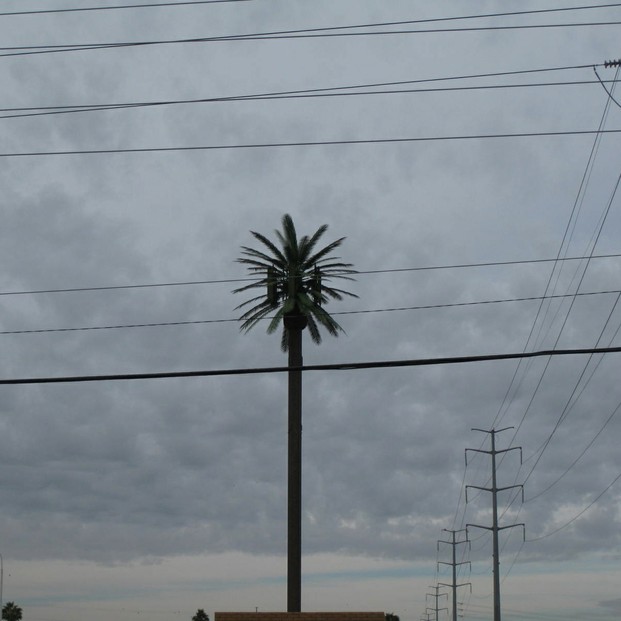 Palm tree cell tower
Have you ever seen a cell phone tower that looks like a tree?
Cell Phone Booster
for When You're in the Boondocks
Cell Phone Tower for Your HO Train Set
Cell Phone Towers Disguised as Evergreen Trees
The first time I saw a cell phone tower that looked like a tree was in Colorado. I was driving along C-470 West of Denver heading into the mountains and lo and behold, there was this big fake-looking evergreen tree. I thought it was a joke of some kind. I mean, it really looked fake.
At second glance, I saw the big bars or whatever they are called at the top and knew it had to be some sort of antenna or something. I wasn't sure what it was but when I asked friends, they said, "Oh yeah, those trees are really cell phone towers."
Since moving to Phoenix, I've seen evergreen tree cell phone towers here, too. One is off the I-10 on the west side of the freeway on the south edge of Phoenix.
The following YouTube video shows one of the evergreen tree cell phone towers up close and personal.
Los Angeles, the infrastructural city
Ad
A Colorado Cell Phone Tower Disguised as a Tree
What do you think cell phone towers should look like?
---
Disclosure: This page generates income for authors based on affiliate relationships with our partners, including Amazon, Google and others.