Christmas Tree – Real or Artificial?
by Pinkchic18
When Christmas time comes around, the decorations go up! But one thing that varies among households are Christmas trees, so it raises the big debate: real or artificial?
Getting Started
Oh, what's in a tree?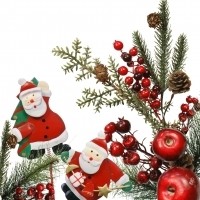 A Christmas tree is the focal point of your holiday décor. You want it to be just perfect. You've got your space all picked out, your family is ready to decorate, and the Christmas gifts are looking for a home. But how do you decide which type of tree to get?
Should you go with artificial or real? There are benefits and drawbacks to both sides. Consider your options and then select based on your family's individual preferences and needs.
Which kind of tree do you use for Christmas?
READER POLL
Real Trees
The Real Deal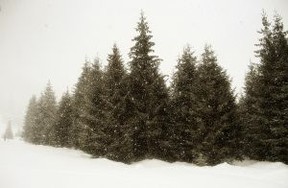 There is something magical about bringing a live tree inside to decorate. The authentic pine smell and the real branches and needles really give your home a Christmas feel, but you will have to take care of your live tree. You'll need a sturdy container that will allow your tree to stand upright with the weight of the decorations on it. You'll also need to ensure that it is watered regularly or the needles will become brown and start to fall off.
You can select a "ball" Christmas tree. These trees come with soil around the base of the trunk and the base is wrapped in burlap. You can then plant the entire tree once the Christmas season is over. That makes good sense since you won't be throwing away a live tree. There are alternatives, however, to just ditching your tree when you're done with it. You can bring it to a recycling center where it can be chipped up and used for fill.
Some things to consider with a real tree too are the danger to pets and children. If you have tiny children, or mischievous pets, you'll need to put a gate up or barricade the room so that they don't try to eat the needles or break off branches.  But of course there is the fun of going with the family to cut your own tree that makes it really exciting.
Weigh these things when considering your choice of a live tree.
Artificial Trees
Faux and Fabulous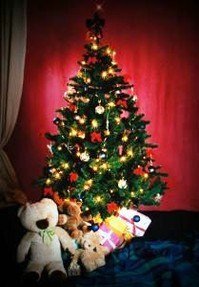 One of the beautiful things about an artificial tree is that you can reuse it year after year. Make the initial investment and you've got yourself a tree that will last you decades. And they never go out of style. In fact, the older the tree, the more "retro chic" it will become. You can set it up any time you like from Thanksgiving Day on and it will still look fresh.
You don't have to do anything to it once you've got it decorated. Just plug your lights in and you've got a wondrous centerpiece for your living room. So fast and easy you'll be working on your Christmas cookies in no time.
But, unlike live trees, fake trees just don't have the same authenticity about them. You can obviously tell they are not the real thing. However, in recent years artificial trees have become so lush and full that the ones you buy now are nothing like the twiggy versions from yesteryear. And depending on how you decorate it, you could make it look almost live. Almost.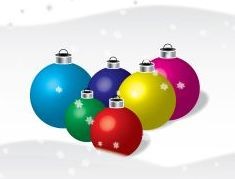 Another benefit is that children and pets can't really harm it. They still need to be blocked off from it if they are very young, but if a child were to pull a branch off, you could just put it back. And you won't have any pine needles to clean up. When the season ends, just place it in the box and store for next year.
Consider your family's lifestyle and needs. Either live or fake can look amazing if you decorate it with care.
Get an Artificial Tree
If that's your thing!
More Christmas Articles
Spread Christmas Cheer!
---
Disclosure: This page generates income for authors based on affiliate relationships with our partners, including Amazon, Google and others.