Which is the most popular brand of Color Pencils?
by makingamark
Which are the most popular brands of color pencil to use if you're an artist or just like coloring pages? VOTE in a Poll to find the most popular brand in 2011
Introducing the POLL to find the most popular brand of color pencil
The Poll below includes all known brands of coloured pencils used for professional and amateur art - and coloring pages
It mixes up artists grade pencils with watercolour pencils
It includes brands which are very resistant to fading in the light with ones which are much less resistant.
It's the only poll being conducted which looks at preferences across all the different manufacturers brands and all different types of coloured pencil
Bear in mind that different people like different pencils for different reasons. For example:
Some might like a pencil a lot but be deterred by price or performance when being sharpened.
Some of the pencils might not get liked a lot because they might not be easy to find
Some people need a professional quality product while others just want a more economical choice
Whatever the reason - please only vote if you have used any of the following brands and have a distinct preference for one brand
Check out Coloured Pencils - Resources for Artists if you'd like
comprehensive information and advice about the best brands and how to use them to create art
to vote - as an artist - in the 2011 POLL: Which is the best brand of artist grade coloured pencil?
to vote - as an artist - in the 2011 POLL: What's your favourite watercolour pencil?
COMING SOON! A second poll about color pencils for children
CHECK OUT: 10 things to think about when choosing color pencils for children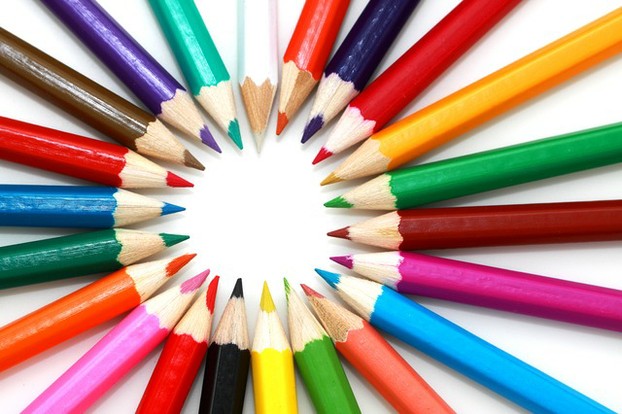 COLOR PENCILS
POLL: 2011 Which brand of colored pencils do you like the best?
Coloured Pencils - Resources for Artists
This site is probably the most comprehensive resource about color pencils in the world. It provides advice and information about the different brands of colour pencils
Coloured Pencils - Resources for Artists
Find out about coloured pencils and coloured pencil art and artists. This leading resource has information on every aspect of coloured pencils for everybody - from experienced artists to improvers and beginners wanting to learn all they can about how to work with coloured pencils.
Derwent Coloursoft Coloured Pencils
A Set of 72 Colors in a Metal Tin from the Cumberland Pencil Company in the UK
CARAN D'ACHE PablO
A set of 40 pencils in a tin - all the way from Switzerland
Caran d'Ache Luminance 6901 Color Pencil Set Of 76
NEW PENCILS - meet the official lightfastness standard (6901) - will not fade
A.W. Faber-Castell Heirloom Wood Case of 120 Albrecht Durer Artists Watercolor Pencils
probably the most popular coloured pencil for artists in the world
Prismacolor Premier Colored Pencil Wooden Box Set, 96 Colored Pencils
made by an American Company and extremely popular in the USA
10 things to think about when choosing color pencils for children
Which are the best coloured pencils for your children?
10 things to think about when choosing color pencils for children
Are they completely non-toxic?  You know those pencils are going to get sucked and chewed!
Do they fit comfortably in their small hands? Fatter and shorter tend to work best with tinies.
Are they resistant to breaking if a child uses too much pressure?  Children very often bear down on their pencils and it can be very frustrating for them if the pencil keeps breaking
Do they give up their colour easily - or are they too dry and frustrate children who like strong colours?
Are they easy for a child to sharpen?  Learning how to sharpen a pencil improves manual dexterity skills
Which length is best - smaller children colour seem to work better with smaller pencils.  Bigger children will want "grown up" pencils
How do you intend to keep them or hold them when not in use?  Do they have a robust tin?
What's the recommended price - and what sort of discount can you get if you buy online?  There are some very significant discounts to be gained by buying online.
How easy is it to replace colours?
Does you child like using a brush and water?  Have you tried the pencils which dissolve in water?
Caran d'Ache Neocolor II Water Soluable Pastels
Derwent Pencils
Inktense Watersoluble Ink 72 Pencil Tin Set and Derwent Metallic Pencil Tin Set 12
---
Disclosure: This page generates income for authors based on affiliate relationships with our partners, including Amazon, Google and others.