Common Types of Chronic Illness in Cats and Dog
Dogs and cats suffer from metabolic disease, heart disease, arthritis and skin disease. Fortunately, managing these diseases is medically possible.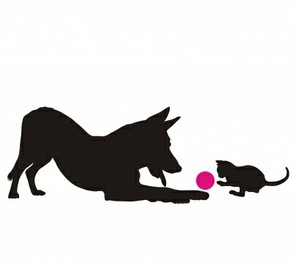 Cat and Dog
Dogs and cats suffer several of the same chronic ailments that plague people including metabolic disease, heart disease, arthritis and skin disease. Fortunately, modern advances in veterinary knowledge mean that managing these diseases is medically possible. In addition, with many pharmacies offering discount pet meds and many veterinarians offering competitive prices on care, managing chronic diseases in pets is also financially possible for many owners. This means that more pets are now living longer, healthier lives than at any time in the past.
Metabolic Disease


Caused by problems with various hormones, metabolic diseases are very common in middle aged and older pets. Common metabolic diseases in cats include diabetes mellitus, and hyperthyroidism. In dogs, common metabolic ailments include diabetes mellitus, Cushing's disease and hypothyroidism. Symptoms of metabolic diseases can include:

-Increased thirst.
-Increased urination.
-Increased or decreased appetite.
-Diarrhea or constipation.
-Vomiting.
-Weight gain or weight loss.
-Skin and coat problems.

If your pet shows any of these signs, you should consult with a veterinarian as soon as possible. Treatment varies depending on your pet's health status, the specific disease involved, the severity of the illness, lifestyle considerations and financial considerations. However, medication is the most common treatment for metabolic disease. Other possible treatments include surgery and diet change.
Skin and Ear Disease


Skin problems, including ear infections, rank among the top reasons that people bring dogs and cats to see veterinarians. Sometimes, these problems are isolated occurrences. In other cases, they become chronic conditions. Chronic skin and ear issues almost always stem from underlying problems such as allergies, metabolic diseases, autoimmune diseases or other health issues. For this reason, any pet that suffers from recurrent skin or ear problems needs to undergo tests for underlying conditions. Some medications, such as steroids, antibiotics and antihistamines, can treat the symptoms and secondary infections associated with skin and ear disease. However, the only way to treat the skin or ear problem effectively is to diagnose and treat the condition that is causing it.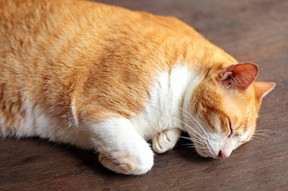 Heart Disease


Some common heart problems in dogs and cats include dilated cardiomyopathy, hypertrophic cardiomyopathy, restrictive cardiomyopathy, valvular disease, heart malformations and arrythmias. Some of these diseases are inherited, while others occur secondary to aging, nutritional deficiencies, bacterial infections, thyroid disease, heartworm disease or other ailments. Animals with genetic heart malformations often show symptoms as puppies and kittens, while most other heart diseases are more common in middle aged and older animals. Some possible signs of heart disease include:

-Coughing in dogs.
-Wheezing or coughing in cats.
-Difficulty breathing.
-Fatigue and exercise intolerance.
-Weight loss.
-Pale gums.

If you suspect heart disease in your dog or cat, seek veterinary care immediately. If your pet is having difficulty breathing or is passing out, do not wait for a veterinary appointment. Take the animal to the nearest emergency center. Typically, treatment for heart disease in dogs and cats involves medications, surgery or a combination of the two treatment types.
Arthritis


Joint disease is very common in older large breed dogs and some large breed cats such as Maine Coons. If your dog or cat has problems walking, jumping, climbing, stairs, getting up from a resting position or performing other physical activities, your pet may be suffering from arthritis. You should have the animal examined by a veterinarian who can diagnose and help treat the problem. While there is no cure for arthritis, effective pain medications are available. In addition, some supplements, such as those containing omega-3 fatty acids, may help to relieve some of your pet's arthritis symptoms. Talk to your veterinarian before giving any medications or supplements to your pet, because not all medications are safe for all dogs and cats.
Coping with Your Pet's Chronic Illness


Learning that your pet suffers from any type of chronic illness is stressful. You worry about your pet's health and the financial and time burdens that caring for a sick pet will place on you. Fortunately, with a little planning, most owners can find ways to help their sick pets. By scheduling regular preventative care, you can keep your pet healthy and reduce the chances that your pet will need expensive emergency treatment and hospital stays. Comparative shopping to find discount pet meds can help you to reduce the amount you need to spend on prescription
Canine & Feline Diseases : Dog Diseases Caused by Cats
Get Book Smart on Preventative Care for Pet Disease
---
Disclosure: This page generates income for authors based on affiliate relationships with our partners, including Amazon, Google and others.