Starting on the Path Toward Financial Independence
Financial debt doesn't have to be the new norm. With a financial coaching program, you will be inching your way toward financial success.
More Money? Yes, Please!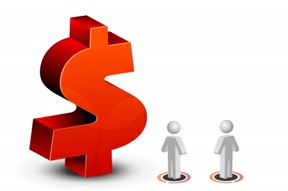 Do you wish you had a larger cash flow coming in? We all do, but somehow, we assume that money woes are just a normal part of life. We keep writing the same checks every month and affording only the minimum payment on our credit cards. The feeling of being drowned in debt is an all too common occurrence. 

Imagine having a larger cash flow without having to work harder or cut back on the things you love. It doesn't have to be a dream; with a financial coach by your side, you can start on the path toward financial independence. And this, my friends, offers greater rewards than you could ever imagine. 
Managing Money is a Learning Experience
Think about the other areas of your life and how it took the understanding of specific skills to work through them. Your finances are the same concept, even though people assume that managing money comes natural. 

Nevertheless, you must be taught the necessary skills for managing money, which include being held accountable for your financial decisions. This can be accomplished by getting feedback, having encouragement and most importantly, formulating a personal investment plan. The skills you will learn with a financial coach are long-lasting, which means once you learn them, you can apply them to all facets of your life.
Retraining Your View on Money
One of the first things to change is your viewpoint on money. Many of us are taught to live a quiet, predictable lifestyle. This includes getting a college education, choosing a rewarding career field and establishing ourselves in a secure job position. The only rewards that come over time include minimal bonuses and raises that barely cover the cost of living. 

If this sounds eerily familiar to what you were taught, don't think you're alone. Such is the story for many Americans, including Robert Kiyosaki, author of the New York Times Bestseller, "Rich Dad Poor Dad." Fortunately for him, the lessons his "rich" dad taught him took precedence over the advice from his "poor" dad, setting him on the path to financial success.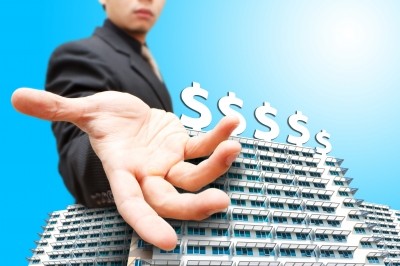 Personal Financial Coach
Your Personal Financial Coach
The problem is that there are many so-called success stories out there, but none of them apply to you, right? Maybe you're on your own, with no financial support from family, out-of-control debt and expenses that make it too painful to open your monthly bills. The good news is that working with a financial coach doesn't require a particular framework; there's no one-size-fits-all solution. Financial coaches are trained to work through every financial situation imaginable so that you can discover your true mission in life. 

So what exactly can a financial coach, such as a Rich Dad Coach that is exclusive to Robert Kiyosaki, do for you and your finances? 
Build a personalized financial plan that details how you can become financially lucrative.
Offer one-on-one attention to provide encouragement, motivation and feedback. 
Increase your understanding of finances so that you're confident and secure in handling money and making financial decisions.
Choose an area that you want to invest your money in, such as real estate, paper assets or business. 
Personal Finance & Investing: How to Become a Millionaire
Concluding Thoughts
Don't let your finances take a backseat. Working through a financial coaching program offers critical, long-term money-managing skills that will ultimately determine your financial fate in this economy. What would you want to accomplish with a financial coach? 
More Resources on Financial Indepence
Personal Finance for Dummies

Of course you work for your money. The question is, does your money work for you? You know you owe it to yourself and your family to make the best possible fiscal decisions. So ...

Only $20.0
The Total Money Makeover: A Proven Plan for Financial Fitness

The success stories speak for themselves in this audio book from money maestro Dave Ramsey. Instead of promising the normal dose of quick fixes, Ramsey offers a bold, no-nonsens...

$21.2 $1.51
The Money Book for the Young, Fabulous & Broke

The Money Book for the Young, Fabulous & Broke is financial expert Suze Orman's answer to a generation's cry for help. They're called "Generation Debt" and "Generation Broke" by...

$35.0 $31.0
---
Disclosure: This page generates income for authors based on affiliate relationships with our partners, including Amazon, Google and others.