Cookie Care Packages
by Pinkchic18
There are many reasons that people send care packages, but what makes a care package even better is packing it with cookies! Here is how you can do it yourself.
Why Cookies?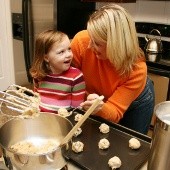 What is the best way to show you care? What is the best way to reach out and touch a loved one who is far away?  What is the best way to encourage a college student going through exams or comfort a soldier who is wishing for a piece of home? Cookies, of course! A cookie care package not only gives the recipients a tasty treat, it reminds them that someone cares about them and wants to put a smile on their face. 
Here are some tips for creating spectacular cookie care packages.
What Kind of Cookies?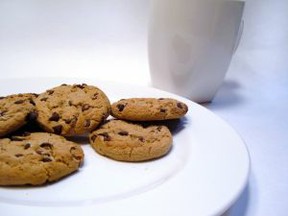 If you will be mailing your care package, it is a good idea to make sure the cookies will arrive looking, and more importantly, tasting great.  The best cookies for transit include: biscotti, cookie bars, brownies, blondies, chocolate chip, sugar, hermits, oatmeal, peanut butter, and various "icebox" cookies.  You can find a terrific gallery at MarthaStewart.com, complete with recipes.
If you have a cookie-loving soldier who would rather have baked treats than things like beef jerky, coffee gifts, or hard candy, check out these helpful hints from the Toll House Kitchen.  In this case, be sure to follow regulations – and this is one time when store-bought may be better, because there are more preservatives.
If the weather will be warm wherever you are sending the package, it helps to freeze or refrigerate the cookies until you are ready to ship. You can also trade chocolate chips for more hardy things like raisins or M&Ms. Likewise, if the package will take a while to get where it's going, under-bake the cookies a bit so they keep longer.
What type of cookies would you make?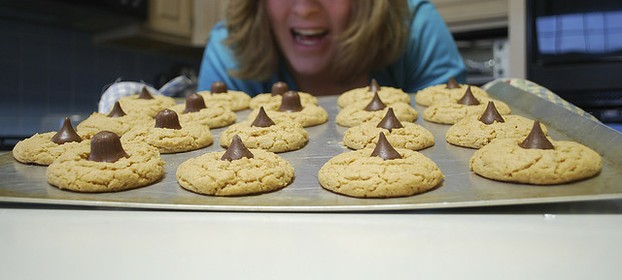 Image by ineffable_pulchritude on Flickr
When to Make, Bake, and Send?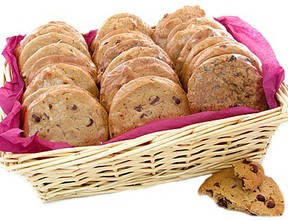 You can pre-make and freeze your dough whenever you'd like. 
When you are ready to send your care package, bake the gourmet cookies as close to shipping time as possible, while allowing them ample time to cool completely. 
A day, or two at most, is ideal so they are fresh.  Package and send right away.
Let's Talk Packaging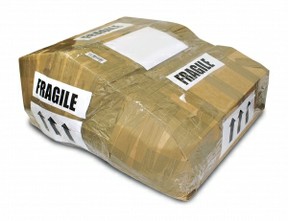 There are some tips and tricks to make sure cookies arrive not only in one piece but in top condition.  First, if you have made both soft and crunchy cookies, make sure to package them in separate tins or containers.  The crunchy cookies will absorb the moisture from the soft, making them rather soggy.  If you make only soft cookies, consider upgrading to express delivery.
If you are making strong cookies, like gingerbread or those with nutmeg, cloves, and other strong flavors, pack them separately from more mild varieties.  For drop cookies, package in bundles of two (with bottoms facing each other).  While it may take slightly more room, make sure to individually wrap cookie bars.
If you don't have as much time to wrap cookies two-by-two, stack them, cover with plastic wrap, and then wrap tightly with foil.  You could also put them in a plastic, airtight container, with a sheet of waxed paper between layers. Fill the box to within about an inch of the top and fill in gaps with clean bubble wrap, crumpled wax paper, or tissue paper.
Shipping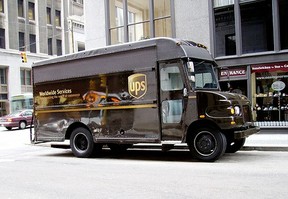 Find a suitable box or purchase a flat rate from the Post Office.  It should be just a bit larger than the cookie container. Put a layer of bubble wrap, paper towels, foam peanuts, bags of popped corn, or tissue paper in the bottom of the box to protect the box of cookies from jostling during transit. Put the box in, surround it with your packaging material, and then seal it up.  Mark it "Fragile" on the sides and top.
Cookie care packages are a perfect way to say, "I love you," "I miss you," or "Hope you're doing well!"  Your recipient is bound to enjoy their treat and appreciate the thought that has gone into it.  A little baking and packaging preparation will help you send the very best.
More Helpful Links
Check These Out
How to Send a Cookie Care Package to the Troops
5 Artful Ways to Package Cookies as Gifts
Gift Basket - Online Care Packages
What to Include in a Back-to-School Care Package
---
Disclosure: This page generates income for authors based on affiliate relationships with our partners, including Amazon, Google and others.