Do It With Dollars: Money Saving
by wrylilt
These days many people are in debt. And many people have absolutely no savings. However there are ways you can save no matter the situation!
Start a Savings Account - And Throw Away the Key
If you're trying to save money, it's important that whatever you save stays untouched. This is difficult for some people - especially if the money is easy to access. Here's some tips for making sure that your savings stay saved.
Consider starting a joint account with your partner that requires a signature from both parties to withdraw money. This way you'll be less tempted to grab just a few dollars now and then - you first have to talk to your partner, goto the bank and sign out the money.
Consider using a passbook savings account instead of a card. This way you'll be forced to go into a bank instead of having the option of withdrawing the money easily through an ATM.
Credit Card Crunch
It's fine to have a credit card - I do! But if you know you can't handle one - don't have one! If, however, you know you can handle one but splurge a bit occasionally, here's some tips.
Lower your card limit - some banks will allow card limits of $500-$1000. This way you won't be tempted to spend outside what you can pay back.
Pay everything each month - this is difficult for some people. However, if you pay every cent off your credit card each month, you can save quite a bit in interest fees. Some cards can charge up to 20% p.a.
Transfer money over regularly - if you have bought something expensive, consider transferring some money onto your credit card immediately - and keep transferring small amounts. This way you're more likely to have it paid off by the time the bill arrives.
Wages Work
Decide to save money each week before you do anything else - this is important. If you decide to skip a week, you'll slowly get into the habit and will save a lot less.
Save money each week - even if it's only $5.
Consider asking your workplace to deposit a part of your pay into your savings account. This way it will come out without you even thinking about it.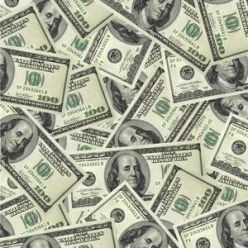 Money is the one thing in life that m...
Dealing with Debt
Have a debt? Many people rashly buy items such as cars that only last a year or two before an upgrade and are left with a debt to be paid off and nothing to show for it.
Generally, most of the money you pay off your debt is interest - especially at the start of the loan. Any extra money you pay goes against the principle of the loan - meaning you're actually paying off a reasonable amount more because you'll have less interest to pay.
Consider putting an extra $20-$50 a month against a debt - you'll be surprised at what you can achieve over time!
Shop to Save
No one can live without buying things and paying bills. However, you can still cut down on those costs. Here's some ideas.
Never buy something to be paid off - if you want a new computer or washing machine (unless it's urgent) try and do without. It's often cheaper to use the local laundromat or internet cafe than pay off the new item. Often the interest rates are so high that by the end of paying off a $1500 item you may have paid $3000+. 
Think about buying online - unlike your local town, the internet has literally thousands of shops. This means you can compare prices and brands a lot easier - and all without leaving your house.
Consider buying second hand - many people sell items that are barely used - just because they didn't need them anymore or they've been grown out of. Have a look at your local second hand shops, thrift shops, tender centres and cash exchange shops. Or, try selling your unused items in a garage sale.
Buy in bulk - sometimes you can save quite a bit of money from buying in bulk. Some good examples include items like tissues or spaghetti. If you buy these items when they're on special or in large multipacks you can sometimes save $5-10 on purchasing a couple each time you shop. Staple foods often last for at least a year, so having a few extra could save you money as well as time at the grocery store.
And now the real secret to saving money...
Stop reading! Spending more time and money on ways to save money isn't going to get you there...
Stop hoping there's a quick and easy way to save - there's not. However, if you start now, you CAN SAVE MONEY!
---
Disclosure: This page generates income for authors based on affiliate relationships with our partners, including Amazon, Google and others.