Family Vacations on a Budget
by netlexis
Looking forward to the annual family vacation, but the wallet is screaming NO! Don't miss out on fun and family time with these ideas for family vacations on a budget.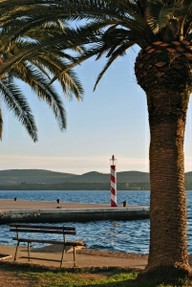 With gasoline and the high cost of just about everything else eating away at the disposable incomes of most families, vacations seem to be first luxuries to go. That might make sense on a spreadsheet, but in the real world, a break from the regular work and school routine a vital to "family time."  Instead of saying "adios" to this year's travel plans, look for alternatives -- family vacations on a budget.
Family vacations are more than just a time to get away from the house. It's a way to spend uninterrupted time with the people you care for most. No phones, no deadlines, no interruptions. Just a time to bond as a family.
Budgeting and living lean are on the minds of more families, but vacations shouldn't be a casualty the economy. Depending on what you can afford, there a a multitude of affordable family vacations avaiable.
Looking for a Family Vacation on a Budget/sxc.hu
Family Vacation Package Deals
The Best Alternatives for Family Vacations on a Budget
To get the most family vacation on a budget for your buck, look at all-inclusive vacation packages. You'll find deals on everything from cruises, to dude ranches to destinations like Las Vegas, New York City or Orlando, Florida. You can even find deals to Disney World, the ultimate family vacation destination.
An all-inclusive package may or may not include transportation to the destination, but it does cover the stay, amenities and activities at the destination. That includes meals, drinks, activities and even tips.
Where do you look for the best Family Vacation Packages? Well, the Internet is full of options. Just head to your favorite search engine and look up these terms:
Family vacations on a budget
Affordable family vacations
Best family vacations
Family vacation ideas
Cheap family vacations
Also, check out the large travel sites like AAA, Expedia and Travelocity.
Planning Your Next Family Vacation
A Family Vacation Doesn't Need to Break the Bank
Cruise into an Affordable Family Vacation
The Ultimate in an All-inclusive Family Package
Many major cruise lines cater to families so you can count on finding activities for the whole family. one. There's lots of activities for the whole family to do together, but when mom and dad need some alone time, the kids can find their own fun in structured activities monitored and supervised by a staff of experienced child care experts. Short two or three day cruises are great options for family vacation on a budget.
When you're searching for a family cruise, make sure it has the activites your family enjoy. Just because a cruise caters to families, it may not be right for your family. The activities should be ones that you and your children love whether that's rollerbkadubg, swimming or arts and crafts. And cruises can be a great way to add a little education without your kids even realizing it. A trip to Alaska offer is not only a once in a lifetime adventure, it a great way to learn about new animal and sea life, as well as learn about new cultrures.
Family cruises are fun and affordable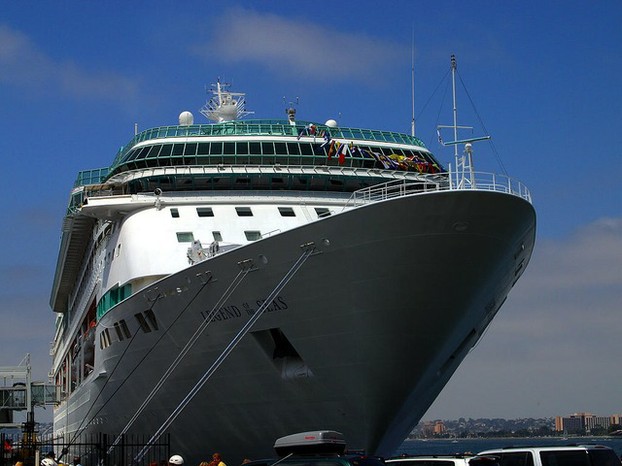 Family Cruises
Family Vacation Package Tips
Book as far into advance as possible
Be flexible about dates (peak times = more $$)
Use the opportunity to try a new destination
Taking the Family Vacation on the Road
See New Sights in Cofort and Convenience
If you're one of the lucky families who already owns a recreational vehicle, you already know the budget-stretching advantages of taking to the road. It's a chance to take to travel in comfort with all the convenience of home. Don't have RV? No problem. It's easy to rent one for a weekend or a whole month. And the locations are limitless -- national parks, big and little cities and even Grandma and Grandpa's house.
 Gasoline is the biggest expense you have with RVing, but it's offset by no hotel costs and less eating out. Today's RV's are set up with refrigerators, stoves, microwaves and sinks. And you can always pop a portable grill in one of the storage compartments for when you want to grill hot dogs and hamburgers.
Home is the Best Family Vacation on a Budget
A Staycation for Little or No Cost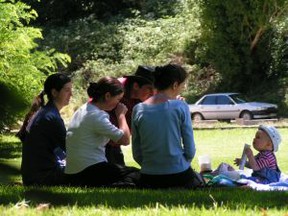 If your budget is really says no-no-no, then plan a vacation from your home base. Take a day trip to a local attraction, like a theme park or the lake. Plan dinners out at your favorite restaurants or a picnic at the park.
The trick to making staying home into a "staycation" is to plan it out, just as you would do for any vacation. If you're like most people, there are probably things you've always planned to explore in your own backyard, but never had the time. Now's your chance.
A Staycation is the Best Family Vacation on a Budget/sxu.hu
Try some of these ideas:
Visit a local musuem
Take a class in something fun like building a birdhouse at the local home improvement center
Go on a picnic
Enjoy a movie marathon
Do a city walkabout
Catch up on your favorite books
Create your own backyard oasis
Need a Little Family Vacation Inspiration?
Don't Miss These Family Vacation Classics
You might also like
Family Cruise 411
Are you taking your 1st cruise? Are you cruising with your family? Maybe you ...
Kentucky Bourbon Trail
By Judith Glynn Hop-on, hop-off or tour the Kentucky Bourbon Trail® in three ...
---
Disclosure: This page generates income for authors based on affiliate relationships with our partners, including Amazon, Google and others.