Hair Feather Extensions
Ever wanted to wear some really cool extensions, well here's one way of doing it.
The Rise of Hair Feather Extensions.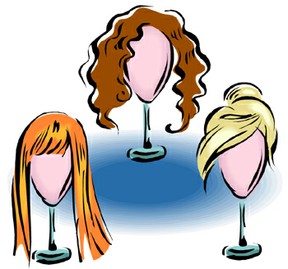 Hair extensions are a normal part of my life.  I probably should not admit this to anyone but it is true.  The chances are that you will never, ever, EVER see my real hair. And now I have three little girls who have watched me wear my extensions.  Needless to say, they LOVE having extensions in their hair.  At the moment, they are wearing some pink hair and they look adorable.
The new thing with extensions are the feather hair extensions and my girls are dying to have some in their hair.  The problem with anything to do with hair is just how pricey getting these things done in a salon can be.  It used to be a luxury to have someone sort out my hair. pamper me and listen to me as they transformed me into a beauty queen.  However, as my family size has increased to becoming four females, I have had to learn how to do most hair things myself. 
Great thing about Hair Feather Extensions
They are amazing and allow you to add color and pizzazz to your hair.  They last for up to six months dependent on how well you take care of them.  You can wash them and style them just like you would your normal hair.
There is just something wonderful about the ability to change your look without actually changing your own hair.  The only downside for me is that all the celebrities seem to be getting in on the act.  I do quite hate doing what everyone else is.  However, the ladies in my household have had to make an exception because we do quite like to change our look easily.  
And we do like having feathers in our hair.
Feather Hair Extensions
A history lesson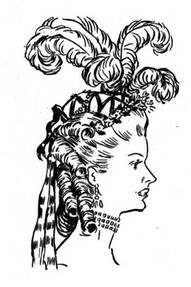 Wearing feathers in one's hair is not really new as it has been done by tribal people for centuries.  For men, it symbolized courage, hope and wisdom.  It also could show how many kills a man has made, making him more attractive to the females of the tribe.
For a woman, feathers are still used to create elaborate hairstyles that gets them noticed by the men of the tribe.  Wearing feathers is a sign of status.
In Western countries, feathers made a lady look a lot more elegant so it was worn to complete an outfit.
Now however, it is just a lovely addition to any ladies' look.  Easy to add on and easy to take out if necessary.  With the addition of home kits to the market, the feathers have become so affordable as well.  Anyone can do it and now it is so easy to get them delivered to you from Amazon.  Take a look at a selection of hair feather extensions Amazon has to offer.
Feather Extensions Kit
This lovely kit contains all the accessories required to get feathers on to your head.  With the tools and the beads and the feathers, you are ready to go immediately.  Have a look at the video below to see how to actually do it and expect to use a small pair of pliers.  The pliers are not included in the kit but this is easily obtained as well, if you do not have one at home already.
The feathers in this kit are so nice and colorful.  You can wash and dry them, cut them to size as the feathers are pretty long.
It could even be used for a children's party.  Most little girls want to copy their adult friends so this will go down a treat with any of them.
How to apply hair feather extensions.
Grizzly Synthetic Feather Hair Extensions
This set of feathers is synthetic so not the real deal but as a result it is a lot more versatile.  It is heavy duty so you can wash and dry them and they still maintain their integrity.  I love the color blend.  
Sexy Sparkles Feather Extensions
Sexy Sparkles is one of the more popular brands.  They supply the real deal - real feathers.  The downside to this is that it is difficult to predict the length you will actually get as the size range is from 4" to 12".
However, the fact that they are real salon-quality feathers means they last longer and can be reused without losing some of their shape and integrity.
I love this particular two because the color is not too different from normal hair so wearing it is subtle but stunning.
Feather Hair extensions are a really cool way to wear one's hair.  So much variety, so much style.  Being able to access them away from a salon cuts the cost down to a fraction of the price.  It is so easy to learn to apply them to your own hair so why pay more.
---
Disclosure: This page generates income for authors based on affiliate relationships with our partners, including Amazon, Google and others.