Healthy Flooring Options for People with Allergies
Do you suffer from indoor allergies? Pet dander, dust mites, pest allergens & mold can wreak havoc on your respiratory system & exacerbate allergy problems.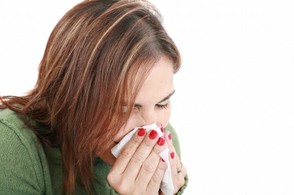 Indoor Alergies
If you suffer from indoor allergies, you're probably always looking for ways to keep them under control. Things like pet dander, dust mites, pest allergens and mold can wreak havoc on your respiratory system and exacerbate your allergy problem, so it's well worth it to keep your home as spic and span as possible. When shopping for new flooring, you should pay special attention to the best flooring options for your environmental health especially as it relates to allergies. Certain types of flooring are better suited for allergy sufferers than others. If you have your heart set on something already, there are ways to reduce the odds of suffering from allergy attacks. Learn more below.

Smooth Flooring

Most experts agree that smooth flooring is better than just about any type of carpeting when it comes to dealing with allergies. Smooth flooring options like hardwood flooring, tile flooring and laminate flooring tend to be easier for allergy sufferers to manage. That's because the dust, mold and other particles that settle on them can be wiped away quickly and easily, whereas such particles can become buried deep within many types of carpeting. You can still enjoy the comfort and style of carpeting by investing in area rugs and arranging them on your hardwood or laminate floors.
Best Carpet Options

You don't have to completely avoid carpeting when you have allergies, although most allergy specialists say that it's the best course of action. If you absolutely must have carpeting in the house, there are still plenty of viable flooring options available. For one thing, avoid carpets that have thick piles. Plush, ultra-thick carpeting is a lot more likely to harbor dust, pet dander and other debris. Try to choose carpeting that doesn't contain any volatile organic compounds or VOCs, which are known to make allergies even worse.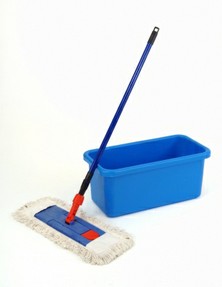 Cleaning is Key

No matter what type of flooring you choose, you have to keep it clean if you want to go easy on your allergies. Even smooth flooring can be problematic if it's not cleaned on a regular basis. Those telltale dust bunnies can build up in nooks, crannies and corners and get stirred up as people walk through the room. Ultra-fine particles then take to the air, where they are easily inhaled. Once they get into your respiratory system, there's no telling what will happen. Whether you end up with hardwood floors, laminate floors, tile floors or carpeted floors, routine cleaning is a must.

Professional Cleaning

Whether you choose smooth flooring options or opt for carpeting, you should consider having it professional cleaned a few times per year. It's well worth the expense to have the professionals come in and give everything a thorough cleaning. You can buy your own cleaning equipment for hardwood floors, tile floors or carpeting, but even the best machines can't hope to compare with the tools that professional cleaners have at their disposal. In addition to being better for your allergies, clean flooring is a lot nicer to look at and will stay in better shape over a longer period of time.
Stunning Smooth Flooring Options

If you decide that smooth flooring is the best option, you can take your pick from many stylish designs and materials. Hardwood flooring is a wildly popular choice, and a dizzying array of gorgeous styles is available. By sticking with natural hardwoods, you'll end up with flooring that's as pure and easy on your allergies as can be. Tile flooring and laminate flooring are also great options to consider, and a vast range of styles, designs and colors is available. Whether you choose hardwood, tile, laminate or another material, you'll love how easy these floors are to clean.

At the end of the day, the health and comfort of you and your family is the most important thing. You can easily find stylish, durable flooring that won't wreak havoc on your allergies. Take a little time, do a little research and buy the flooring that's right for you.
---
Disclosure: This page generates income for authors based on affiliate relationships with our partners, including Amazon, Google and others.