Homeschool Share
Homeschool Share in my opinion is one of the best homeschool sites on the internet. Homeschool Share offers free unit studies, lapbooks, notebooking pages and workbox printable.
About Homeschool Share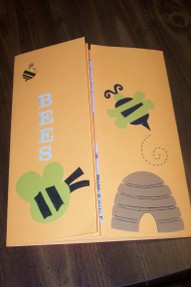 Homeschool Share is a wonderful homeschooling site that is free to use.  Homeschool Share has lapbooks, unit studies and notebooking.  Most of Homeschool Share is based on using "living" books as the bases of the lapbook or unit study.  Not all of the studies are based on books, though, there are plenty of subjects to choose from.  Homeschool Share has animal lapbooks like lapbooks on tigers, eagles, snails, chickens, and even ostriches.  They have lapbooks on different countries of the world like lapbooks on Switzerland, Morocco, Japan, Spain, Italy and Ecuador.  Homeschool Share even has blank lapbook template pages to choose from for your lapbooks. 
One way to navigate Homeschool Share is to click on the tab, "Lapbooks" then click on the link "Free Lapbooks".  Scroll down until you see the button that says "Master Lapbook List" and you will see all of the lapbooks Homeschool Share has by alphabetical order. 
Another way to navigate their site is by reading level.  Level One is for toddlers and early preschoolers.  It covers books like Are you My Mother, The Napping House, The Snowy Day, The Runaway Bunny, Corduroy and The Carrot Seed.   Level Two on Homeschool Share is pre-kindergarten and kindergarten.  It covers books like The Apple Pie Book, A House for Hermit Crab, The Mitten, Muncha! Muncha! Muncha!, Olivia and Wombat Stew.  Level three on Homeschool Share is for young elementary age children.  It covers books like Billy and Blaze, Crawdad Creek, The Duchess Bakes a Cake, Boxes for Katje, Flat Stanley, and Hill of Fire.  Level Four is for middle elementary age children.  It covers books like Cello of Mr. O, Cowboy Charley, The Gulleywasher, Hanna's Cold Winter, If You Lived with the Iroquois, Grass Sandals, and Angelo.  Level five on Homeschool Share covers chapter books.  It has lapbooks and unit studies for books like The American Girls series, Cricket in Time Square, Mr. Popper's Penguins, and Sarah Plain and Tall.
One of the newest areas of Homeschool Share is their workbox printables.  They now have a large selection of work box printables to choose from.  They have printables like ABC Animal Cards, matching games, Apple Tree Math Mat, Money Center, file folder games and much more.
You can use Homeschool Share how the lapbooks are presented or you can mix and match items from Homeschool Share.  That is one of the ways I like to use them.  They just have so many printables, that it is easy to find something to use in your lapbooks, unit studies or in your workboxes.  If you cannot find a suitable printable that is already made, you can use the lapbook template that Homeschool Share has made up. 
How to get to Homeschool Share
Homeschool Share
Click on the link to get to Homeschool Share and you can be printing out lapbook printables and using new unit studies today.
Have you used Homeschool Share before?
Other Articles by This Author
---
Disclosure: This page generates income for authors based on affiliate relationships with our partners, including Amazon, Google and others.