Homeschooling an Only Child - Social Problems & More?
by wrylilt
Homeschooling has made a comeback but it's important for parents to look at all the issues involved before making a decision.
Today many people are choosing to homeschool their children. Why? Drugs, bullying, religion... there are lots of reasons. However, as an only child, I was homeschooled up till the start of year 8. I personally wasn't too happy with it. Of course it's a personal choice but here's some more information about why it might be better for your only child to goto school.
Interaction
If parents choose to homeschool several children, each of those children get daily interaction with other children - their siblings. What happens when an only child is homeschooled, alone?
Even if an only child is given several social outings a week, this is quite different from school. At school your child would be interacting with other children for up to 35 hours a week. Even if you went out each day with your child, chances are they wouldn't get the same standard of interaction.
Intelligence
Home schooled only children are often more intelligent than the average - when it comes to information. Forced to find their own entertainment they often turn to books or other forms of education at home. Instead of being forced to interact as they would in a classroom, an only child may learn too much too fast - another way to mature early and grow up faster than they should.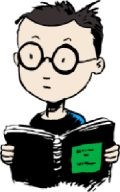 Homeschooled only children often beco...
Superiority Complex
Many homeschooled only children can grow so used to the one on one time from their parents that they come to expect it in other situations. At least with siblings or at school they'd be used to sharing a parent or teacher. When home all the time, your child might be so used to the majority of attention that being in a situation where they aren't the centre of attention may come as a rude shock.
The only child may also be surprised when they discover that they are not as smart as their parents or they themselves thought. 
Maturity
Many homeschooled only children can mature too fast. They're used to spending time with adults, talking about adult things and talking at a higher level than they would with friends their own age. Of course this sounds good but think about it - do you really think it's good for your child to grow up too fast? Miss out on learning through play and interaction and discovery?
Social Skills
When forced to spend time with adults more than their peers, an only child may be confused how to interact with people of other age groups - even as they grow older. This especially occurs if the main relationships an only child has are with only a few adults. Children need to interact and socialise with a wider variety of people so they learn about different types as well as how to spot things such as when someone is lying or a shoddy dealer.
About the Author
I was homeschooled for year 1 & 2 using Qld Distance Education. I was homeschooled from year 3 to 8 using a government homeschooling dispensation where my mother taught me at home based on a roster she wrote and had approved by a registered teacher. As an only child I spent a lot of time reading, playing alone or with my pet dog.
It was a very big change going to school in year 8 - and I forever wish I'd gone there younger.
---
Disclosure: This page generates income for authors based on affiliate relationships with our partners, including Amazon, Google and others.