How To Block A Phone Number
by optimist
Find out how to block a phone number for free.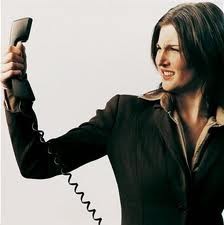 Once in a while, we get calls from people we'd rather not speak to. The person in question might be a former lover, or a former friend, or even a former boss or co-worker. So how can you block these people from contacting you? There are a variety of ways, some dependent on technology and some not very high-tech. Here's how to block phone numbers:
Use Your Phone Features and Software
Most smart phones these days will have call-blocking facilities. You may have to download an app for it, or your phone might come pre-packaged with this software.
These smart phones work by matching the number of the incoming call with the number of your "block" list. You can set your preferences for what you'd like the blocked person to hear - a busy tone, a dropped call, or something else. Android and Apple phones both have these features, although some Android phones might not. Phones running on the Google platform like the Samsung Galaxy have the call-blocking feature. Calls using the Symbian platform such as most Nokia and Sony Ericsson phones can download an app called Caller Blacklist; almost all smart phones can download an app called ID blacklist. There are also other free apps available to use with your smart phone to block numbers whose calls you don't want to receive.
Use Your Carrier
Many carriers will enable you to block some numbers from calling you for a small fee, or for free. For instance, Verizon allows you to block up to 5 numbers for free by simply logging into their website and entering your call details. Other carriers who also have this feature include AT&T, Sprint Nextel, and T-Mobile.
Unfortunately both these methods (using your phone software your carrier's service) will only block calls from specific numbers. If the person is very persistent, they might try to call you from a different number. After all, there's nothing stopping them from figuring out that they're being blocked and using a different phone to make the call from.
Use The National Do Not Call Register
You can use this register to enter your phone number and prevent telemarketers from calling you. Since I work from home, I can personally attest to how useful this is.
Block Outgoing Calls
If you want to stop yourself from making calls, there are software and apps available that will do this for you too - all you have to do is to enter a number and it will prevent you from calling. Of course, once in a while you can unblock the number or call from a different phone, so it's not 100% effective!
---
Disclosure: This page generates income for authors based on affiliate relationships with our partners, including Amazon, Google and others.