How to Get into the Best Psychology Colleges in the US
by Glenn619
No short cuts or tricks just simple tips which may help you move into one of the recognized psychology colleges in the US.
We all are aware of the fact that the study of psychology is popular among students in the US; therefore getting admission in reputable psychology colleges can be quite competitive. Yet if you are keen in getting yourself enrolled into one of the popular psychology college, there are a few things you will have to consider which may further increase the chances for your enrollment
Start Early
Many students think that the admission process is very simple but this is a misconception which they have. In order to be in the frontline you need to start early as possible in researching about the different admission policies which notable psychology colleges follow.
Get Good Grades
The next step is quite simple in order to get into the best school you need to have good grades. This is very important, though students usually cover up with an efficient GRE score yet they need to have better than mediocre grades in order to stand of chance. The best thing you can do from your part is study proficiently with proper time management.
Train for the GRE
Where (GRE) Graduate Record Examination is concerned most students are not even aware of this factor and usually ignore it. But the GRE score you have for the previous year's you have studied is passed on to the school you are seeking admission into. Therefore students should pay heed to their GRE at every point. Following step one of starting early is going to help you in tackling the GRE factor efficiently.
Selection of Additional or Supplementary Activities
The faculty plays an important role in accepting admission requests at many psychology colleges and therefore your contribution in different extracurricular activities may catch their attention. Also through such activities you can let them know about your strengths and weaknesses. As there is a limitation of time you should choose activities in which you can portray the best skills and expertise, also adding a few lines in your enrollment application will be useful.
Have you Studied Psychology Previously?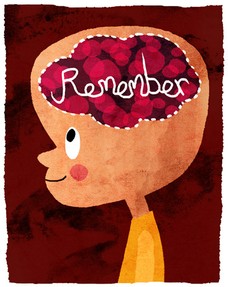 Besides all these points it's important that you assemble all the supporting material. If you will rush with everything towards the end, there are countless numbers of unnoticed errors you can make.
Also you need to have authenticated copies of transcripts from the psychology colleges you have attended
Conclusion
All the points mentioned above are essential and therefore you need to properly follow them as they may help you getting into the top psychology colleges in the country. It's true that the admission process at recognized psychology colleges takes time but with proper management you will be able to get through.
You can start off with your search for psychology schools from Top Psychology Colleges and Affordbale Psychology Colleges. 
---
Disclosure: This page generates income for authors based on affiliate relationships with our partners, including Amazon, Google and others.