How To Make Gift Bags
by Pinkchic18
Why does it cost so much to wrap our gifts? It's not fun to spend money on their gift and then even more to cover it! Well here's my solution, make your own gift bags. Here's how!
Judge a Gift by it's Gift Bag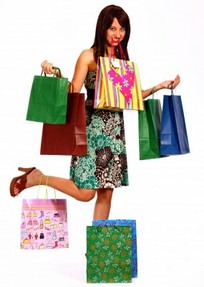 Whether you are giving an odd-shaped gift or simply want to fill a bag full of goodies for a special occasion, gift bags are tremendously useful.
Not only do they provide a convenient – and quick – way for us to wrap these "non-standard" presents, but they add to the beauty and style of the entire package.
We always hear that you can't judge a book by its cover, but really, we do judge our gifts by their wrapping. At least initially. It is what is inside that counts, but it doesn't hurt to have a beautiful outside either!
To add an even more personal touch, why not make your own gift bags at home?
Especially for Kids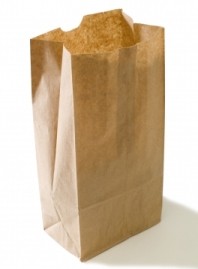 First, you could make your own gift bags simply by purchasing a number of plain white or brown paper bags. These come in bulk and are naturally less expensive than buying a gift bag.
You then only have to decorate the bag with drawings, color, sparkles or ribbon. 
This is a perfect craft for children who are having a birthday party, or for kids who are needing something to wrap a birthday gift!
They can write their friends' names on the bags and put some goodies in for favors.
Get Crafty
More Practical Crafts
DIY - Getting Started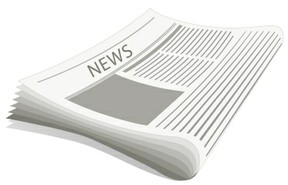 If you want a more polished, grown-up look, you can find a number of tutorials and videos online.  Here is one of my favorites:
You will need:
Newspaper
Scissors
Glue
Card stock
Pen or pencil
To make a 5 inch x 4.5 inch x 3 inch gift bag.
Mark Your Bag
Directions - Step 1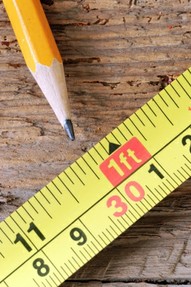 Start by laying two sheets of newspaper on top of each other.  Newspaper is very thin, so using two sheets helps reinforce it.  Next, using your ruler, draw a rectangle that measures 15.5 inches wide x 8.25 inches tall.  Choose which side you like for the outside of the bag and flip it over so it is facing the table.
Next, measure 1.25 inches from the top and fold a flap down.  Measure 2 inches from the bottom and create another fold.  Next, you will measure your vertical folds, which will become the sides of your bag.  Measure ½ inch on either side, which will be your seam.  From the right, measure 4.5 inches and make a line.  From there, measure 3 inches make a line.  Next, another 4.5 inches and a line, and then another 3 inches and a line.  Finally, do your other ½ inch seam on the other side.
Outline Your Bag
Directions - Step 2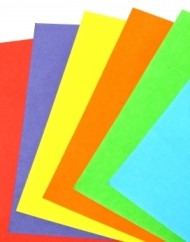 Now that your bag is all marked up, cut out two pieces of a sturdy paper, like cardstock, measuring 4.5 inches x 1 inch. 
Glue these pieces to the widest two panels.  Make sure the cardstock panels are just under the top fold. 
Fold and glue each layer of the newspaper onto the cardstock. 
You now have reinforcement for the rim of your bag.
In the Video Below...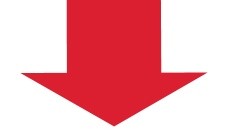 In the video below, he has a template tool. It's not necessary to have, but the video is very helpful and shows you where you need to fold, and how the process is done.
The template (and the box he uses) are probably something you could make yourself if you're crafty enough or if you plan to make more gift bags.
Give Your Bag a Body
Directions - Step 3
Now you'll form the body of the bag. To do this, apply glue to the outside of the ½ inch tab.  Bring the left panel over to form the body and align the cut edge of the panel with the folded edge of the flap.  You should have a box shape with no top or bottom.  This is the foundation of your bag. You're almost done!
Making a Bottom
Directions - Step 4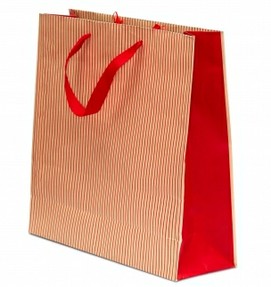 Flip the bag so the 2 inch flap is facing up.  Fold the short sides inward the same way you would if you were wrapping a present.  Glue the flaps and then flip the bag over.  Reach your hand in and press down to help secure the seams.
Next, cut a 4 inch x 2.5 inch piece of cardstock and glue it to the bottom of the bag to add a bit more sturdiness and strength.  You have your bag, and now you can fold it so it lies flat, just like a bag you would buy at the store.  You can punch two holes on each side of the bag and put a cord or ribbon through to make the handle.
Voila!!
There you have a fun, eco-friendly gift bag that didn't cost you a cent.  You can also use brown paper, wrapping paper, or even wallpaper to create your bags.  Be creative!  Use your imagination to choose a paper that represents your theme, if it's a graduation gift - then choose a paper with diplomas or graduation caps on it. If it's a baby gift, then choose paper that has little rattles, diapers, or pacifiers. The sky is the limit!
Can't Perfect It?
Here are more options...
Which would you rather do?
---
Disclosure: This page generates income for authors based on affiliate relationships with our partners, including Amazon, Google and others.