Inspirational Wall Quotes
by HealthfulMD
Inspirational quotes can provide encouragement and raise the spirits. With wall art quotes, your favorite quote can be applied to a wall in your home or office for inspiration.
Words that Inspire Now Available as Wall Art Quotes
For years, I have collected inspirational and motivational quotes. I have had inspirational quotes up on my walls during college and medical school to pick me up when I might be feeling a bit low, or needed a boost. Reading an inspiring quote can help pull you out of a funk, and raise your spirits when you are feeling low.
To this day I keep motivational and inspirational quotes on my walls as calendars. Now with the rising popularity of wall art quotes and wall art words you can easily put up a large inspirational wall quote for visual encouragement.
The benefit to using wall art quotes is that they are removable so you can easily change the inspirational wall quote as you get inspired by a new motivational quote.
Wall art quotes are being put up on walls in the living room, family rooms, dining rooms and children's rooms. Inspirational and Motivational Wall Quotes are going into the workplace to inspire those in the office. Inspirational quotes can even be used in health care settings to inspire healing.
Inspirational Quote
Life is not measured by the breaths we take,
but by the moments that take our breaths away.
Wall Art Quote - Take Our Breaths Away
Mother and Son Moment
From Falconreid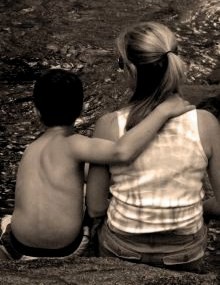 Moment to Take Ones Breath Away
Your Thoughts on Inspirational Wall Quotes
Inspirational Wall Quote - Dance
Dance - Like No Ones Watching 
Love - Like You've Never Been Hurt
Sing - Like No Ones Listening
Live - Like Heaven is on Earth 
Learn How to apply a Wall Quote
From vinylisms and MrsLioLee
Tips to Apply a Wall Quote
Applying a Wall Quote is very easy. 
Tape your vinyl word art to the wall.
Check to see that it is straight.
Pull the backing off of the vinyl word art.
Rub over your vinyl sticker with a credit card or squeegee.
Carefully remove the transfer paper from the vinyl art sticker. (Pull off at a sharp angle)
Admire.
If you need to remove the vinyl heat with a hair dryer to make it easier to remove.
After reading the instructions and watching a few of the helpful YouTube video tutorials, you should be able to hang up your own inspirational wall art quote. 
After all, as shown in "How to install vinyl lettering" it is so easy even a child can do it.
Wall Art Quote - Learning to Dance
Inspirational Quote - Dancing in the Rain
Life isn't about waiting for the storm to pass,
it's learning to Dance in the Rain.
Inspirational Wall Quote - Gandhi
Inspirational Quote - Gandhi
Be the change 
you wish to see in the world.
Gandhi   
Pick Your Favorite Inspirational Quote
From all of the Quotes on this Page
Inspirational Wall Quotes at a Resturant
From SweetOnVeg
Inspirational Quote - Destiny
Destiny is in your hands.
You can become whatever you want
with determination.
Where to Put Your Inspirational Quotes
Inspirational and Motivational quotes are finding there ways into all sorts of decors. People are bringing inspirational quotes into their children's rooms to inspire them as they grow up and into the workplace to inspire people at work.
Some of the places you might consider putting up an inspirational quote:
Living Room
Dining Room
Kids Rooms
Family Room
Workplace
Office
Hospitals
Inspirational quotes are also being used to help create healing spaces.
More on Creating Healing Spaces
Motivational Quote - Walt Disney
Motivational Quote - Walt Disney
If you can dream it.
You can do it!
Walt Disney    
Wish Wand
From lynnc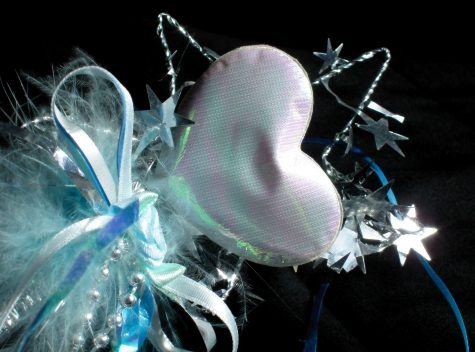 Wish Wand
Wall Art Quote - A Wish Your Heart Makes
Inspirational Quote
A dream is a wish, 
your heart makes.
Cinderella   
Motivational Wall Quote - Roosevelt
Motivational Quote - Roosevelt
It is hard to fail, 
but it is worse
never to have tried to succeed.
Theodore Roosevelt   
Motivational Wall Quote - Churchill
Motivational Quote - Winston Churchill
Never, Never, Never 
Give up.
Winston Churchill   
More Sources for Inspirational Quotes
My Favorite Sources for Inspirational Quotes
More Motivational and Inspirational Quotes on Wizzley
---
Disclosure: This page generates income for authors based on affiliate relationships with our partners, including Amazon, Google and others.