Motivational and Inspirational Quotes
by BizzyBee
Bite sized chunks of wit and wisdom which have kept me going over the years!
My Personal Collection Of Quotes
A Little Bit Of Wit And Wisdom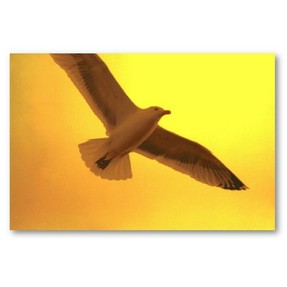 I've been collecting Motivational and Inspirational Quotes for a little while now. I like to write them down in notebooks, on the back of till receipts, old envelopes and anything else I had handy at the time I came across them. I like to collect quotes that speak to me personally, some of them hit me right at home. Others I like to keep because they simply make me smile.
From great philosophers to comedians, these inspirational quotes have been drawn from a wealth of sources. They have been a tonic in my life over the years and have helped to pick me up when I was feeling less than enthused.
If you have read my Wizzley 'Flight Of Fancy', you will probably see why these quotes are particularly special and meaningful to me.

Laughter is the best form of medicine, and I really enjoy reading funny inspirational quotes. Keeping your sense of humour can be ever so difficult when you are experiencing trying times, but I truly believe that when you can smile again, things can seem less painful.
Most motivational and inspirational quotes have been derived from personal experience. They are signposts that tell you that someone has been able to do this, or accomplish that. And if one human being has done so, then the potential for others is available too.
These inspirational gems are snippets of philosophy, wit and wisdom which, when taken to heart and acted upon, can lead you to think and act in a more positive way.
While there are many 'pearls of wisdom' that have inspired and motivated me, here is a small selection of my very favourites. I hope that you enjoy them too.
I am thankful that thus far today I have not had any unkind thoughts or said any harsh words or done anything that I regret. However, now I need to get out of bed and so things may become more difficult.
~ Sylvia Boorstein ~
If you're going through hell, be sure to keep going.
~ Winston Churchill ~
All fear is the fear that unhappiness will happen.
~ Bruce Di Marsico ~
If you have made mistakes, there is always another chance for you...you may have a fresh start any moment you choose, for this thing we call 'failure' is not the falling down, but the staying down.
~ Mary Pickford ~
Life is like playing a violin solo in public and learning the instrument as one goes on.
~ Samuel Butler ~
Madness need not be all breakdown. It may also be break-through.
~ R.D. Laing ~
Minds are like parachutes. They only function when they are open.
~ James Dewar ~
It is better to be seventy years young than forty years old!
~ Oliver Wendell Holmes ~
You cannot be brave if you've only had wonderful things happen to you.
~ Mary Tyler Moore ~
If a man does not keep pace with his companions, perhaps it is because he hears a different drummer. Let him step to the music which he hears, however measured or far away.
~ Henry David Thoreau ~
When embarking on a journey, never consult someone who has never left home.
~ Rumi ~
The darkness is the gateway to all understanding.
~ Tao Te Ching ~
To be yourself in a world that is doing its best day & night to make you like everybody else is the hardest battle any human being can fight.
~ e.e. cummings ~
Passion is taking such a bite out of life that when the juices run down your face, everyone licks their lips!
~ Chuck Spezzano ~
Instead of seeing the rug being pulled from under us, we can learn to dance on a shifting carpet.
~ Thomas F. Crum ~
'Come to the edge' he said.
They said, 'We are afraid'
'Come to the edge' he said.
They came.
He pushed them and they flew.
~ Guillame Appollonaire ~
Human beings, who are almost unique in having the ability to learn from the experience of others, are also remarkable for their apparent disinclination to do so.
~ Douglas Adams ~
Millions of people are afraid of the past, the future, old age, insanity and death. But fear is a thought in your mind. This means that you are afraid of your own thoughts.
~ Joseph Murphy ~
Do the thing you are afraid to do, and the death of fear is certain.
~ Ralph Waldo Emerson ~
It's easy to be independant when you've got money. But to be independant when you haven't got a thing - that's the Lord's test.
~ Mahalia Jackson ~
More than any other time in history, mankind faces a crossroads. One path leads to despair and utter hopelessness. The other, to total extinction. Let us pray we have the wisdom to choose correctly.
~ Woody Allen ~
Argue for your limitations and sure enough they're yours.
~ Richard Bach ~
Before you criticize someone, you should walk a mile in their shoes. That way, when you criticize them, you're a mile away and you have their shoes.
~ Jack Handley ~
I ordered a wake-up the other day. The phone rang and a woman's voice said, 'What the hell are you doing with your life?'
~Demetri Martin ~
Go ahead and play the blues if it'll make you happy.
~ Homer Simpson ~
Success is not the key to happiness. Happiness is the key to success. If you love what you are doing, you will be successful.
~ Albert Schweitzer ~
All dreams appear impossible until someone makes them happen.
~ Barry Neil Kaufman ~
Socrates said the unexamined life is not worth living. But the over-examined life makes you wish you were dead. Given the alternative, I'd rather be living.
~ Saul Bellow ~
Whatever you can do or dream you can, begin it. Boldness has genius, power and magic in it.
~ Goethe ~
There is no try - there is only do or not do.
~ Yoda in 'The Empire Strikes Back' ~
Don't ask what the world needs - ask what makes you come alive and go do that. Because what the world needs is people who have come alive.
~ Howard Thurman ~
They say it's better to be poor and happy than rich and miserable. But couldn't something be worked out? Such as being moderately rich and just moody?
~ Bob Monkhouse ~
Ideas are like rabbits. You get a couple, learn to handle them, and pretty soon you have a dozen.
~ John Steinbeck ~
One doesn't discover new lands without consenting to lose sight of the shore for a very long time.
~ André Gide ~
Twenty years from now you will be more disappointed by the things you didn't do than by the ones you did do. So throw off the bowlines, sail away from the safe harbour. Catch the trade winds in your sails. Explore. Dream. Discover.
~ Mark Twain ~
You can't wait for inspiration. You have to go after it with a club.
~ Jack London ~
They always say time changes things, but you actually have to change them for yourself.
~ Andy Warhol ~
I owe my success to having listened respectfully to the very best advice, and then going away and doing the exact opposite.
~ G.K. Chesterton ~
December is the toughest month of the year. Others are July, January, September, April, November, May, March, June, October, August and February.
~ Mark Twain ~
I once had a rose named after me and I was very flattered. But I was not pleased to read the description in the catalogue: no good in a bed but fine up against a wall.
~ Eleanor Roosevelt ~
If you wait, all that happens is that you get older.
~ Mario Andretti ~
A positive attitude may not solve all your problems, but it will annoy enough people to make it worth the effort.
~ Herm Albright ~
Sometimes the road less traveled is less traveled for a reason.
~ Jerry Seinfeld ~
Be who you are and say what you feel, because those who mind don't matter and those who matter don't mind.
~ Dr. Seuss ~
Some mornings, it's just not worth chewing through the leather straps.
~ Emo Phillips ~
I like long walks, especially when they are taken by people who annoy me.
~ Fred Allen ~
My formula for living is quite simple. I get up in the morning and I go to bed at night. In between I occupy myself as best I can.
~ Cary Grant ~
You were born an original. Don't die a copy.
~ John Mason ~
You might also like
Who Is Happy?
What determines, defines happiness? Is it having the most stuff? Are people ...
The Promise
We can distinguish between all sorts of promises, but promise is always some ...
---
Disclosure: This page generates income for authors based on affiliate relationships with our partners, including Amazon, Google and others.