iPad Leather Cases - Most Popular Styles
by iNprostore
This article describes the main styles of leather cases for Apple iPad. Standard styles as well as designer cases by luxury brands are featured.
Common styles of iPad Leather Cases
There are many different types of iPad cases available in the market. A quality leather case can be the best form of protection you can offer to your iPad and ensure your investment is protected for a long time to come. There are many different styles of iPad cases to choose from. They come in different designs, colours and types of leather. Here are some of the popular styles of iPad cases. Standard cases as well designer cases by leading luxury brands are featured in this article.
iPad Cases - Designer Styles
Designer iPad Cases By Top Luxury Brands
Ripley by Jimmy Choo (Crocodile Leather iPad Case)
Jimmy Choo offer a range of different styles of quality leather iPad cases to choose from. Ripley is  is a super sophisticated iPad Case in exotic mock crocodile leather. It is advertised by Jimmy Choo as the the perfect travelling companion. Jimmy Choo also offer many other elegant designs such as the brown elaphe snakeskin iPad case which comes fully lined in tan suede with light-gold hardware. 
Calfskin leather iPad case by Ferragamo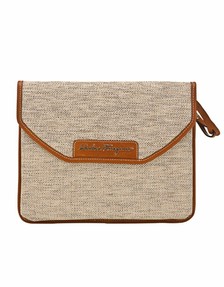 Salvatore  Ferragamo are one of the world's largest manufacturers of luxury leather goods. The brand first released iPad cases in 2010. The  cases by Salvatore Ferragamo are chic and stylish. This case is made from the finest quality European calfskin leather and costs around $390. Another style, exterior leather strap is available for slightly less at $290.


Louis Vuitton iPad Case: (patterned canvas cases)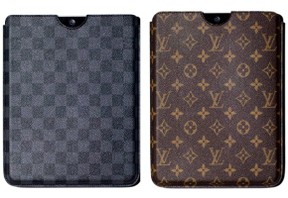 The new Louis Vuitton case for iPad fuses style with practicality. It's new monigram canvas design creates a lasting impression. The exterioris durable while the interior benefits from an added soft protective lining. Ultra-slim and erginomically designed case. Its compact design means that it can slip easily into your handbag or brief case. The case is also designed to hold certain Blackberry models.

Gucci iPad Case: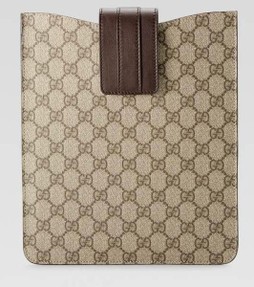 Gucci iPad cases feature the signature GG design which includes a strap with hook-and-loop closure. All cases include a suede lining  to pritect the screen from any scratches and ensure your iPad slides in or out smoothly. The Gucci range of fashionable cases are designed by Gucci's creative director Frida Giannini. The Gucci iPad cases cost approximately in the range of $200 to $300, which although may seem expensive is less than many other designer brands such as Louis Vuitton or D & G.

Burberry's iPad Case (Alligator Leather)

Alligator leather is similar to crocodile pattern leather. Burberry feature a classic Alligator leather iPad case in its range. It also comes in soft leather option.  Burberry's iPad case is made from exotic alligator leather and has a distinctive scale pattern. It has a ziparound closure, Interior pocket and document flap. The leather embossed with the Burberry logo.

Dolce & Gabbana iPad case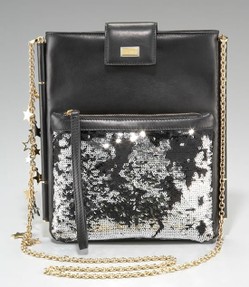 Dolce & Gabanna  iPad cases are been made with the highest quality Italian leather. D & G cases are unique and many of its styles are themed around  fashionable ladies carry cases. The cases not only look fashionable but also inlcude added protection that is achieved through  its multi-layered design that offers additional safety. D & G cases are very functional and has extra sleeves to carry a range of other accessories together with your Apple iPad. Gold accessories such as the zips and shoulder chains make it stand out further.


Chanel iPad Case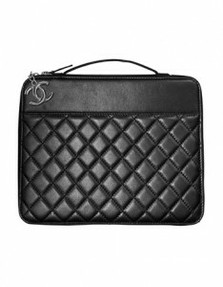 Chanel iPad Cases are expensive cost over a thousand. Chanel iPad cases are made from the finest good quality lamb's leather. It is a briefcase style design which is not only visually attractive but also offers unrivaled protection. Chanel cases are slim and typically only 3cm in thickness. It has a patterned look with Chanel's trademark quilted stitching.


iPad Cases - Standard Styles
Common styles of iPad Leather Cases
Featured above are the designer iPad cases by luxury brands. Featured below are the standadr styles of iPad cases.
1.    Crocodile Leather Case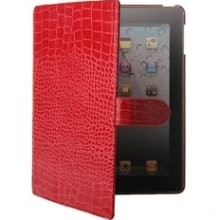 The crocodile pattern leather case stands out due to its unique texture and patterned leather look.  Crocodile pattern leather cases are available for both iPad and iPhone. It is durable and provides extra protection along with a unique eye-catching look. The cases typically benefit from laser cut moulds that further ensure that the case fits with an unrivalled precision and allows easy access to all buttons and features. The case fits both iPhone 4 and iPhone 4s.
2.    Leather Envelope Distressed Case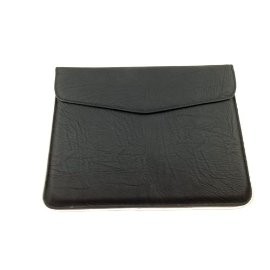 Distressed leather envelop cases are commonly available for iPhone and iPad. They have a popular appeal and ideal for business or personal use. In addition to protection, it offers a classic look for your valuable new iPad. It is a simple yet fashionable. The practical design of the case ensures all necessary ports are visible and usable even when your Apple iPad 2 is in the case.
3. Classic Cube Style Folio Case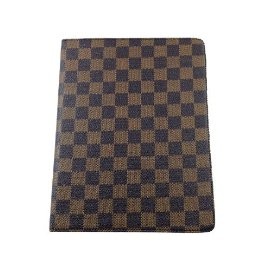 IPad Folio cases are popular in the Apple accessories market. Many users prefer this style of case for its flexibility and ease of use. It is a unique and stylish case that is designed to protect and perfectly fit your precious Apple iPad or iPad 2. In addition to protection against day to day wear and tear, you will benefit from its stylish pattern. This iPad case is designed for ease of use and keeps all necessary ports visible and usable even when your Apple iPad 2 is still in the case.
4. Leather Pouch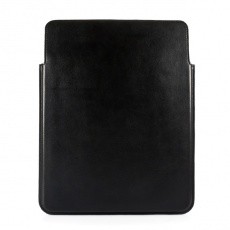 The leather Pouch design is typically available for iPhone models including iPhone 4 and 4s. It is a light protective case that is durable and practical. It is a simple yet elegant case that can be purchased for under £10 in many high street stores and websites.
5. Clear Transparent Case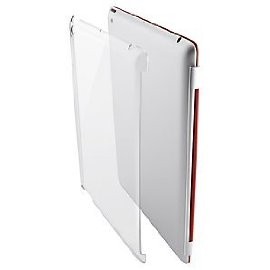 This type of transparent case is available for both iPhone and iPad. The case provides un-rivalled protection and a new look for your iPad or iPhone. Its clear transparent finish gives it a truly unique look. It's hard back cover offers excellent for your valuable new Apple device. The hard back offers extra protection whilst allowing you to operate your iPad 2 like normal. Many of the cases are compatible with Apple Smart Cover.
Author Bio:
This article was written on behalf of iNproStore, who are a leading independent supplier of quality iPad Case &iPhone Cases and accessories for Tablets and Smart phones in the UK and Europe.  
iPad Cases
iPad Cases
---
Disclosure: This page generates income for authors based on affiliate relationships with our partners, including Amazon, Google and others.