Mario Bros Birthday Cakes
by thefont
A page filled with Mario Bros birthday cakes ideas and pictures as well as Mario Bros birthday cake supplies to help you create your own stunning creation!
Mario Bros Cakes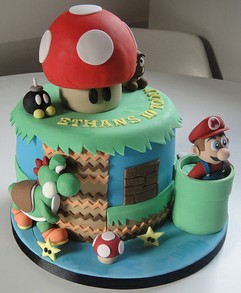 Mario Bros Birthday Cake
Ideas for Mario Bros Cake Decorating
Are you making a Mario Bros Cake?
On this page you will find pictures of Mario Bros birthday cakes as well as ideas and instructions of how to make your own Mario Bros Cake.
You will also find links to the best Mario Cake supplies as well as hints and tips on how to make your Mario Bros cake perfect!
Whether you are an experienced cook who is an expert baker or just a parent or friend who would like to have a go at making an amazing birthday cake there is a cake to suit your abilities. 
Incredible Mario Bros Cake!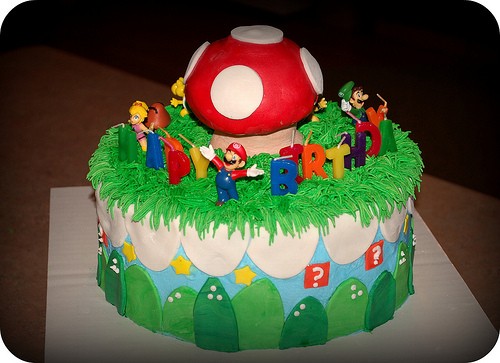 Mario Bros Birthday Cake
Amazing Super Mario Cake Idea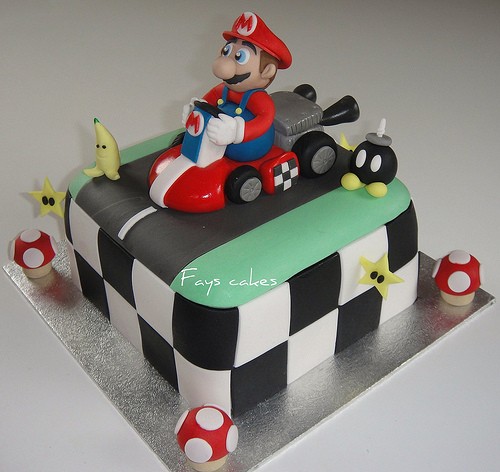 Super Mario Cake
Check out the fine detail of this cake below. This cake is made with incredible craftsmanship. Don't think you can make a cake like this yourself? Why not take one of these pictures to your local bakers and ask them to create you something similar. Alternatively take some of the  more simple elements of the cake, purchase some Mario Figures like those featured on this page, and create your own Mario Bros masterpiece. 
The Fine Details Of The Fondant Mario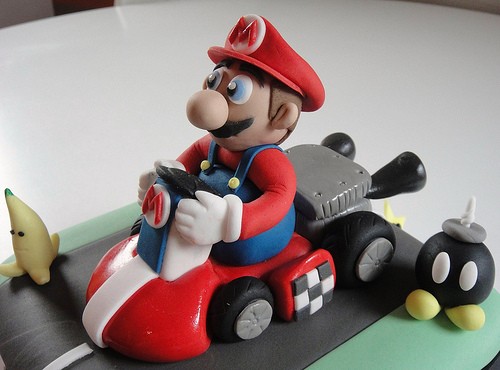 Mario Bros Cake - Fine Details
Watch The Creation Of A Mario Bros Birthday Cake
Incredible time lapse video of a cake being modelled
Simple Mario Cakes
Love the cakes above but think they might be a little too difficult for you to create at home? In this section are some simple Mario cakes that anyone can try at home, whatever their skill level. First up is this mushroom cake. Both a simple cake with an easy fondant icing this cake would be quick and easy to create by yourself at home. 
Simple Mushroom Mario Cake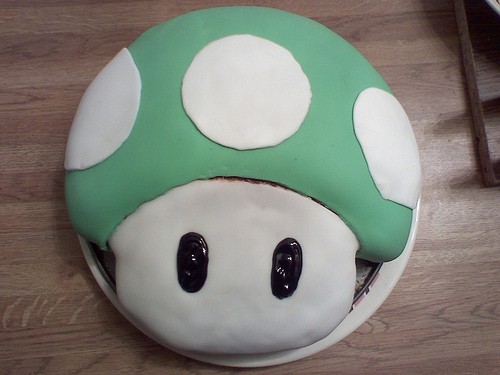 Simple mushroom Mario Cake
This Mario Bros face cake looks very effective but is simply a round cake, covered in white fondant icing with a face created from colored fondant. 
Buy pre-made fondant icing and color it yourself before modelling a face like this. If you think the name would be too difficult to create you could use writing icing instead to create the name. Alternatively, melt chocolate, and using a piping bag with a thick nozzle write the name onto a flat plate. Place it in the fridge and allow to set hard. Then very carefully remove the letters from the plate and place them on the cake. 
Mario Bros Face Cake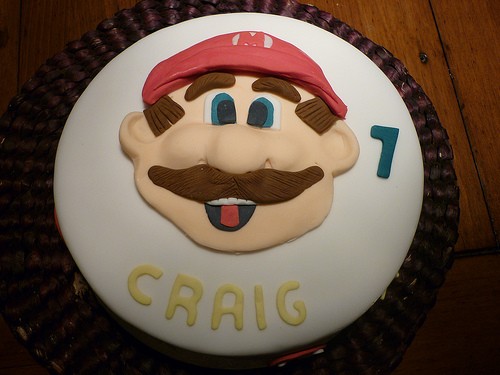 Mario Bros Face cake
Inspirational Mario Bros Chess Cake
Isn't this cake by Ana Fuji on Flickr just amazing? Designed like a chess board with Mario Bros pieces it has the most incredible detail. Whilst the pieces on this cake are made from fondant icing you could buy pieces that are inedible and just create a simple chess board cake. Add some fondant yellow stars and you could have a cake that looks just like this one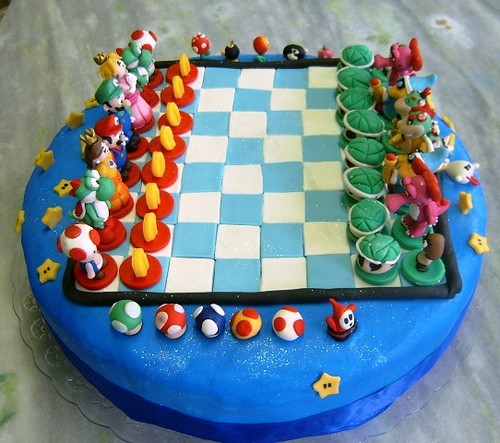 Mario Bros Cake
Mario Figures To Top Your Cake
Is Your Mario Bros Party For:
All your party supplies in one pack!
Enough for 16 children...
This deluxe pack for 16 includes: Includes 8 dinner plates,cups,forks,spoons,activity placemats,16 napkins,solid-color tablecover,centerpiece,mylar balloon,18 balloons (3 colors),crepe paper rolls (3 colors),curling ribbon (3 colors),star confetti and cake candles to match your party theme
Super Mario Bros. Deluxe Party Pack for 16
---
Disclosure: This page generates income for authors based on affiliate relationships with our partners, including Amazon, Google and others.