My New Wizzley Page
by Drtruthman
I found a wonderful new writing site called WIZZLEY. I will utilize my Theological background to write about the increasingly seen relationship between Ufology and theology.
A Completely New Topic
Ufology and theology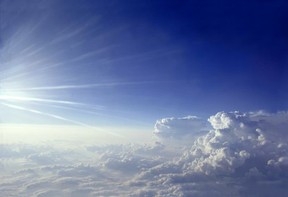 For many of you who follow my writing, I am sure at this point you are quite certain I have finally gone over the edge; Ufology and theology?
The truth is however, this is nothing new and for many of us in theology, it has been a subject which everyone thought about, spoke of in small close knit groups but never mentioned publicly for fear of being labeled a "kook", non-Christian or something far more sinister. 
From the linguistic study of the Biblical languages, the often inconsistency of historical continuity as seen by the Bible to the simple semantic differences; most theologians know there is something there.
Ufologist utilize terms like, aliens, extra-terrestrial and space to explain their positions. Theologians however, use terms like angels, celestial and heaven. It is the same message, just different words to describe the same thing.
In an attempt to "bridge the gap", this theologian will begin a regular article on this topic.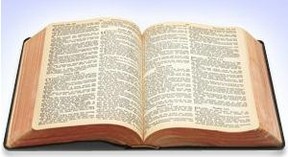 My commitment to you the reader is that this will not be an attack on the Bible or Christianity but rather an attempt to get believers of both ufology and theology to look at both sides of the discussion.
There are far too many Biblical unanswered questions such as: Who are the ancient of days  (which even Jesus mentioned)? What is the "outer darkness" which the apostle Paul spoke of?,
Who are actually the real "other sheep" Jesus said He had to go to? What was really meant about a NEW heaven and NEW earth? Why would a PERFECT God have to "hover" over the deep of a void and formless earth or world? Who are the Nephilim? And are there two, three or even four creation stories in the book of Genesis?
These are all topics which for centuries, theologians have often just "glazed over" or even taken the "easy way out" and in this theologians opinion utilized "junk theological practices" and simply said, "it is not our's to question or to know". This is not acceptable. The Bible says we can ask God anything and so within this venue of writing, we will.
I hope you will enjoy and feel free to comment along the way.
More Writing by Dr Lee Outlaw:

Examiner.com
Get the latest news and information on Brownsville Political Buzz and Christianity, including local information.
              Contributing articles and poetry about religion, Christianity and life.
Books on Amazon
My Heart I give

This is a collection of poems written by Deborah Brooks Langford, mirroring her life, loves and love of God. She always liked to write, but, never thought she could do ...

Only $5.98
Grief Shards and Other Remains

I have been writing since a young child. Coming up abused like I did, I looked toward writing as My Savior, it literally saved me. There, I was transported to another world ...

Only $34.95
Santa Fe Son

Past memories can be wonderful, but sometimes sad for Corinne her world was rocked by the seemingly senseless tragic murder of a close and lifelong friend. The murder ...

Only $35.57
---
Disclosure: This page generates income for authors based on affiliate relationships with our partners, including Amazon, Google and others.