Naha City ~ Gateway to the Ryukyu Islands
by Ralpapajan
An introduction to Naha City. Here we enjoy the Naha Festival and one of the Gardens in this friendly city. Small and clean, friendly and honest, this to me epitomises Japan.
Arrival in Naha City and first impressions
Enjoying the Naha Festival and a Walk in a Garden
There are many ways one can get to Okinawa and the Ryukyu Islands.  I chose to travel from London via Helsinki and Nagoya.  The flights over on Finnair were two of the best I have experienced.  The Cabin Crew, as well as being very competent were also very beautiful and helpful.  The food was out of this world and I was thrilled to get Japanese style meals on the leg from Helsinki to Nagoya.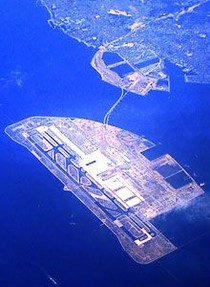 I hadn't looked up Chubu Central on the internet and did not know that the new International Airport, opened on 17th February 2005, was situated on a man-made island in Ise Bay, Tokoname City in Aichi Prefecture, south of Nagoya.  Thus it was that, as we descended and got nearer to the sea no land appeared in my limited view from an aisle seat.  Just as it seemed to me that we were about to land in the sea we touched down smoothy on the runway.
This aerial view is from Japanese Lifestyle ~ an Australian web site. Note the causeway from the Airport to the Mainland.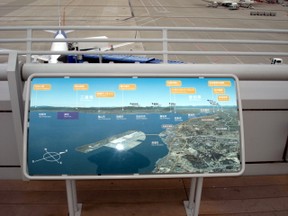 At Nagoya I was more than impressed with the Airpprt and the Staff. The ticket to Naha on All Nippon Airlines had been bought in Japan and was printed in Japanese.  As I stood looking around vaguely a charming Japanese Lady came up to me and asked if she could assist.  She was in fact a member of the Help Staff at the Airport.  She guided me around the Airport and showed me where to go and when.  Then I went for a walk.  Unlike my experiences in Europe and America I was able to take photographs of planes landing and taking off. I was also surprised to see Volunteer Guides taking School children around the Airport and giving them lectures.  If this is what Japan is all about, I thought, then I am in for a treat.
 The Plane to Naha City was almost empty and the girls were fascinated with my South African shirt.  They had, they said, never, as far as they knew, had a South African aboard before.  They then insisted on taking photographs of me with each of them, not only on my camera but also on their phones.  We spent the entire flight talking about South Africa and the cities they were from ~ Chobe and Osaka.   
Already Japan began to grow on me.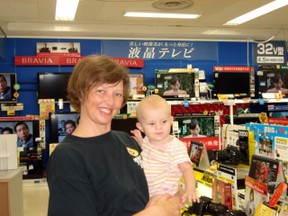 At last we arrived in Naha City and there waiting for me was my daughter who lives in Naha and my Granddaughter, Sahratia, whom I had not met.
I was jet lagged, of course, for it had been over 24 hiurs since I left home in Basingstoke, England on a dull greay late Autumn day. Here in Naha City the sky was blue and the weather warm.  I could scarcely take in all the sights, smells and sounds as we drove into Naha to my daughter's apartment.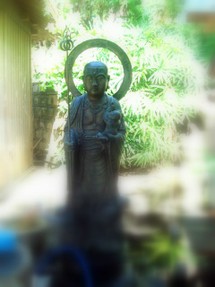 That first day we just enjoyed being together.  We did go for a walk in the afternoon and wandered around a nearby park and up to the Temple where my daughter and her South African husband were married in a full Shinto Ceremony.  I was quite taken aback when she rinsed out little Sahratia's formula bottle at the fountain near the street and then proceded to add formula and water from the fountain before letting her drink it.  I tasted the water myself and it was amazing, sweet and pure tasting.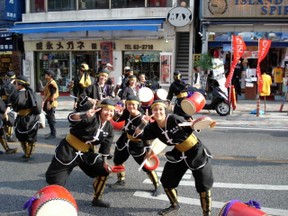 Okinawa is an Island of Festivals.  Every October the Naha Festival takes place with a Parade followed by the Biggest Tug o' War in the world.  It has taken place for centuries and is symbolic of the wars that occurred between the East and West Kingdoms.
The rope is over a meter thick and is woven anew each year.  The winning team is the one that pulls the other 15 metres. 
The parade itself takes well over an hour but it was so exciting, full of colour and interest that we didn't notice exactly how long.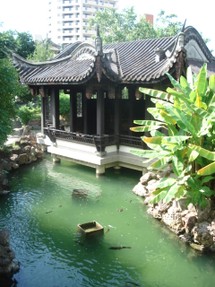 The Fukushu En ~ an authentic Chinese Garden completed in 1992 ~ was one of the highlights of a visit that was filled with highlights,  It is in the Centre of Naha City and is a place to relax and enjoy time and time again.  There is so much to see that each visit reveals more to the eye.
It is difficult to do justice to the Gardens in words.  It is a Visual and Spiritual experience and, to me, makes the trip to Okinawa worthwhile.  If you do nothing else then walk around the gardens.  
Take the Guide Gecko Tour  To whet your appetite have a look at the photos below. 
This is the Guide Gecko Site that details Naha City for the Traveller
Visiting Okinawa? Download your Guide for Naha here. Want expert advice come to this site and ask away. You will always get a meaningful answer.
Some photographs of the Naha City Festival Parade
You will see that male and female, young and old enjoy the Festival. It is well worth a visit.
| | |
| --- | --- |
| Beautiful young girls taking part in ... | Mature matrons showing off during the... |
| A study in concentration during the N... | Even the very young take their part i... |
| An open front shop. Even though the ... | A tiny Eisa Drummer. Many Okinawan c... |
| The crowd was too dense to get near t... | Unlike this chap I didn't have a frie... |
| After the Tug o' War pieces are cut o... | Some of the totems exhorting extra ef... |
A few photographs of Fukushu En.
These Chinese Gardens are one of the most photogenic places I have visited. I hope to visit them again with my new and far better camera.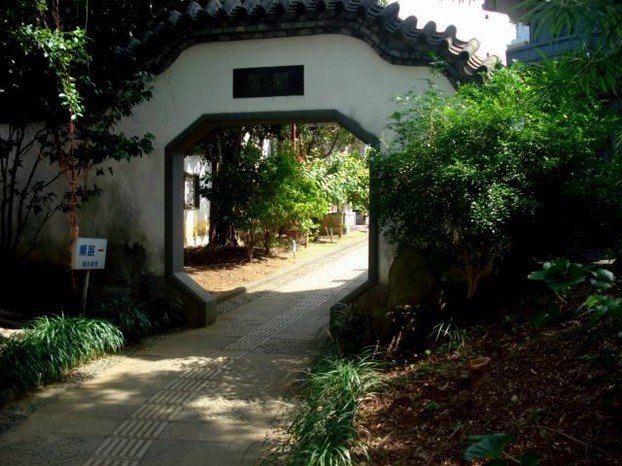 We enter the Fukushu En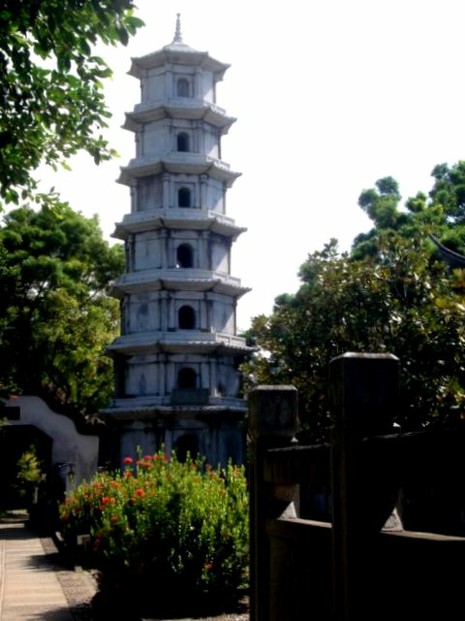 The Pagoda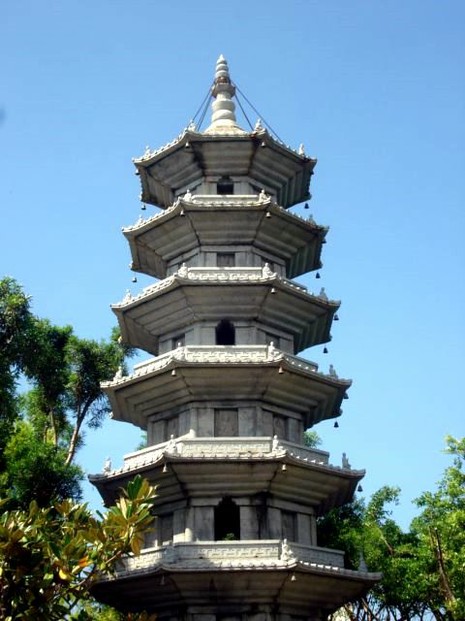 The Pagoda is very high with Seven Tiers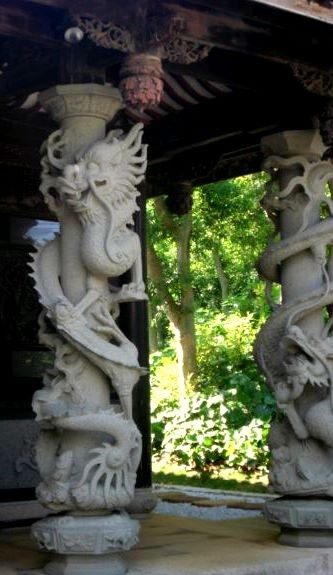 Some very intricate limestone carving. This is typical in Okinawa.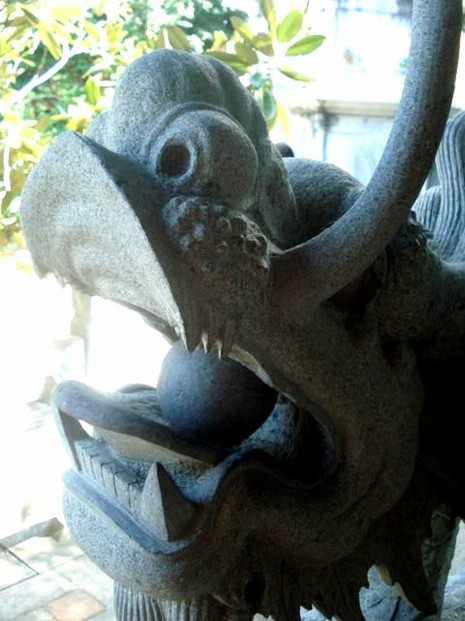 Detail of a carving.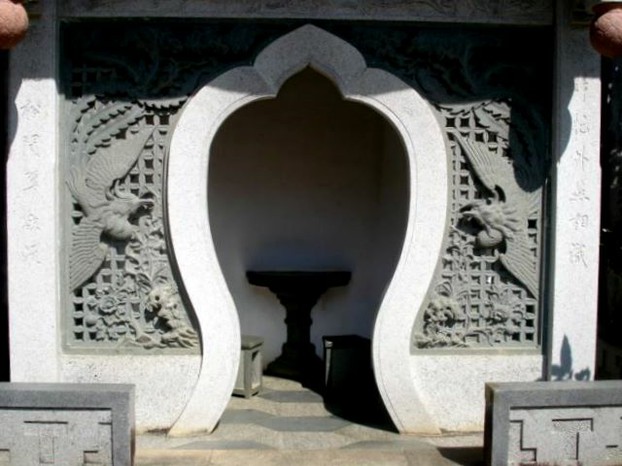 A Meeting spot ~ here you can hold an intimate conversation in private.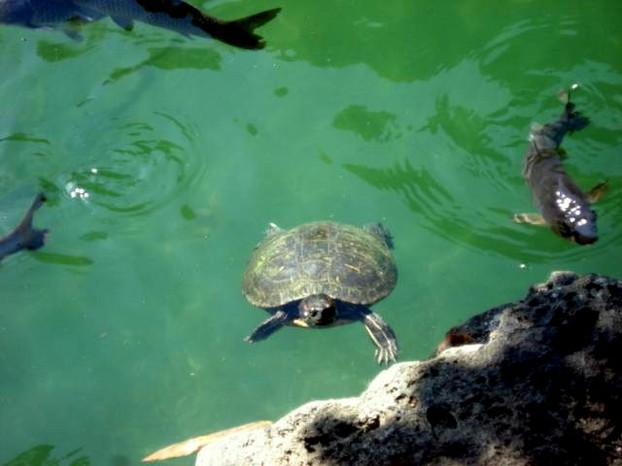 A turtle surrounded by Japanese Koi. I saw Koi everywhere I went in Japan. You can feed them here.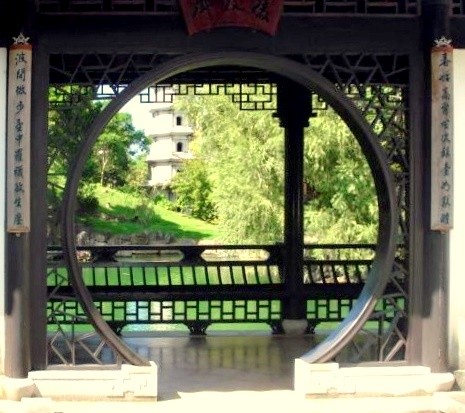 A Typical Moon Gate. An entrance into a cool part of the gardens.
---
Disclosure: This page generates income for authors based on affiliate relationships with our partners, including Amazon, Google and others.