NanLT and Her Hats
by NanLT
NanLT wears many hats. Learn more about her and her many activities.
All About NanLT
A woman of Many Hats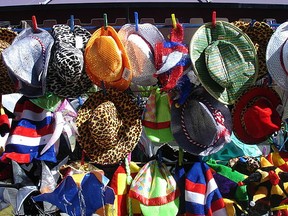 As I make my way through life, I have found that I must take on many jobs. I'm a mother, a wife, a friend. I am an Energy Healer and a Reiki Master. I'm a witch and a Pagan. I'm a writer and sell images I've designed through Zazzle.
Each of these is a hat. Come with me now as I explore some of these hats with you.
Image by Thaliapap (Own work) [CC-BY-SA-3.0 or GFDL], via Wikimedia Commons
Wife, Mother, and Friend
Just a Housewife?
When I moved to the UK and married my husband we together made the decision that I would stay home to take care of our home and future children. Over the years our little family grew from 3 to 5 and now I am the proud mother of one adult son and two young sons currently in primary school.
In the past few years both young sons have been diagnosed with Autistic Spectrum Disorder, and so their needs have been much more complex than we anticipated. Still, we wouldn't trade them for anything. I have taken a number of classes through the Burgess Autistic Trust to learn how to provide for their needs, and how to help them manage in a world which is very strange to their way of thinking. 
Articles I have written about Autistic Spectrum Disorder:
Visual Timer for Autistic Children
Understanding Anger in ASD Children
Image by Lilla Cabot Perry (1848-1933) (http://collections.currier.org/Obj78) [Public domain], via Wikimedia Commons
Cooking with NanLT
Recipes, Hints, and Tips from a Home Cook
What Hat Do You Wear
A Milliner's Delight
Energy Healer and Reiki Master
Is there a hat for this?

I knew at a very young age that I had to be a nurse. When I reached high school I was even more certain of my goal and set out to achieve it. After leaving high school I entered university and was accepted into the nursing program. In 1989 I gaduated university with a Bachelor of Science in Nursing.
Over the next 10 years I worked as a nurse in the critical care setting with a specialism in coronary and medical nursing. In the midst of all this I began to explore complementary and alternative healing methods. I began my training as a Reiki Practitioner in 1993 and was attuned as a Reiki Master-Teacher in 1998.
Since then I have expanded my own studies into energy healing. I practice Intuitive Healing using Reiki and am studying Shamanic Healing to further my abilities as an Energy Healer.
Articles I have written about Reiki and Energy Healing
Using Reiki Through Meditation
The Benefits of Reiki in Work-Related Stress Management
Image by NanLT. ©2009
Hats: Fashion Statement or Silliness
Do you wear hats?
Pagan and Witch
But I Don't Have a Pointy Hat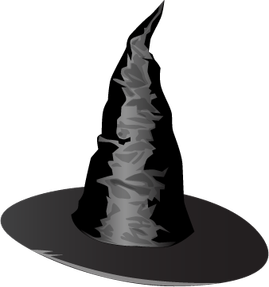 Over the years as my spiritual and religious beliefs developed I felt myself being drawn to the Pagan religions. I have called myself a Pagan and a witch for 20 years now.
I call myself a kitchen witch because I am drawn to and use the herbs, spices, and other items in my home. I have a special fondness for Granny Weatherwax and want to be just like her one day.
Lately, I have been following a long held desire and have been studying Shamanism.
Articles I have written about Paganism and Witchcraft
How to Find a Patron God or Goddess
Witch's Journal: The Book of Shadows
Image in public domain
Choose Your Hat
"Women's Hats should never panic the cat" ~ P J O'Rourke 1983
San Diego Hat Company Signature Women's Ultrabraid Large Brim Visor with Ribbon Binding & Sweatba...

San Diego Hat Co. Women's Accessories

Only $17.25
Brixton Messer Fedora, Large, Black

Brixton Young Men's

Only $49.14
Sunday Afternoons Adventure Hat, Medium, Cream/Sand

Sunday Afternoons, INC

Only $29.93
Scala Women's Cotton Hat with Inner Drawstring and Upf 50+ Rating,White,One Size

Scala Women's Accessories

Only $31.99
Columbia Unisex PFG Bonehead™ Straw, Natural, Sage, Small/Medium

Columbia Sportswear

$37.28 $18.42
5.11 Tactical Uniform Hat - Adjustable

5.11 Tactical Apparel

$16.43 $10.0
Updated: 12/14/2017, NanLT
---
Disclosure: This page generates income for authors based on affiliate relationships with our partners, including Amazon, Google and others.