Newly Single, Now What?
by cgreen7090
Newly single and struggling? Things you can do to ease the transition from being a husband or wife to just being you again. Tips on surviving the "Big D."
Single Again
It's a New Day
Almost four years ago, I found myself facing the greatest challenge of my life so far--living as a divorcee and raising a child on my own.  The pity party I threw was of monumental proportions.  Sure, there will be days in the beginning when you choose to separate yourself from everything and everyone while you grieve.  But there will come a day when you will celebrate life again.  And it won't be too far down the road.  While you are waiting, there are some things you can do to ease the transition into your new life.  
Too Close to the Truth
You Survived it!
Get Out of the House
Go Where Life Is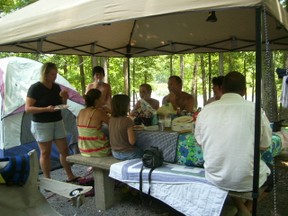 It is important to surround yourself with friends and family during this time.  I know you're feeling like you lost half of them.  Maybe you were close to your in-laws or his/her friends.  And now it just seems like you're on your own.  What do you do?  You make new friends.  You renew old friendships.  You mingle.  You mix.  You have to stay active. 
Particularly helpful for me was renewing contacts with my high school friends--you know, those friends you've had the longest, who knew you back then.  They have no point of reference for the married you.  They loved you before.  They will still love you.  There's something about that comraderie that lets you pick up where you left off.  Go to that high school reunion.  Yes, it will be difficult.  No, you won't feel like going solo.  But DO IT.  You will leave feeling so much better about yourself.  If for no other reason than you have shown your ex that you are not sitting home crying, but getting back in the game.  And not only have you shown your ex, but more importantly, you've shown yourself.  You have a life.
Don't skip church.  Church is your mainstay of support.  Granted, sometimes they are aloof and stand offish, especially if it was a nasty divorce.  But hang in there.  Volunteer, be faithful.  To have friends, you must show yourself friendly.  There are other divorcees out there on that pew that need a hug, a smile, a kind word.  Make yourself go.  Make yourself smile.  The old adage, "Fake it til you make it," comes to mind.  Don't hide the fact that you're hurting.  Don't be someone you're not, but be friendly.  The smiles will start to come naturally soon.
Go to the movies.  Go to nice restaurants.  Go shopping.  Just go.  Just do.  Just be.  Once you do the initial whatever it is once by yourself, it has broken the ice.  You can do it again, and it's not so big of a deal next time.  
Does it feel strange to eat by yourself?  Sit at the bar.  You don't have to drink, but the bar tender will gladly engage you in conversation.  I didn't know how much this would help until one time at Red Lobster the wait was over half an hour long.  The waitress said, "You can eat at the bar."  I wrinkled my nose up.  "But I don't drink."   She replied, "Oh, that doesn't matter.  You can order soda or tea or whatever."  And then I saw the big screen television and thought, Why not?  I ordered my crab legs and shrimp, had cold iced tea, television, great conversation with not only the bar tender, but another lady nearby, and I didn't feel alone.  I didn't feel like I stood out.  It may bother you that people might "see you at the bar," but let me assure you, it's perfectly okay.  It's a restaurant foremost.  It's not a nightclub.  They are there to serve you food.  If you're worried about being around drinkers, you shouldn't.  Most people who drink at a restaurant have one cocktail or beer first.  The prices are too high to over indulge, and the likelihood of dealing with an inebriated person are no higher than going to a baseball game.  Probably even less than going to a game.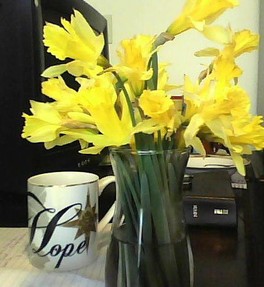 Why go to a movie alone when you can rent one or DVR it?  Simple.  You need to get out.  You need to get dressed up and go out.  Why dress up if you're going to be sitting in a dark theater?  The point is not being seen.  The point is feeling human again, doing things other people do, and enjoying doing them.  Besides, I've had lots of fun conversations in line at the movies or the concession stand.  Talk about the other movies showing.  "Have you seen_________?, was it any good?"  
Shopping for groceries for one or just you and your child may now seem like a huge chore.  It doesn't have to be.   Break it down into a week's worth at a time or even a couple of days at a time.  You no longer have to buy two week's worth of groceries or a huge cart full if you don't want to.  Make it manageable.  It's another opportunity for human interaction.  I talk to the checkout people.  I talk to guys in the frozen foods.  I talk to little ladies looking for sage.  I interact with other parents in the toy aisles.  Afraid they will look at you like you're a freak?  It's all in your head.  What if you get ignored?  So what.  Still you tried.  You showed yourself friendly.  Wouldn't you rather be the one to smile and speak as the bitter, grumpy "old fart" with no joy?  Me too.
Get A Hobby
And Work it!
Painting, gardening, collecting, writing, golfing, fishing, sports.  There are a million hobbies.  Pick one and dive in.  You have the time.  You need to occupy your mind with something besides his new wife and what they are doing.  Getting your creative juices flowing again will give you something to look foward to.  Put your hobby on your daily or weekly schedule.  That time is yours alone.  Be productive at it.  Work it for all its worth.  Beautiful things can come from the pain when you allow yourself to let go of it and put that energy into something worthwhile.  Great art is born of pain.  Use that as a stepping stone.  Write a song or songs.  Take up piano, guitar, or drums.  Do something you always wanted to do but didn't have the time before.  Don't waste this precious time in bed with your head covered.  Time is precious.  This is your life.  Live it!
I love to write--poetry, fiction, personal essays.  I've journaled since I was in the ninth grade.  It helps me make sense of my personal tragedies and triumphs.  The more I write, the more I let go.  You can only hold onto so much and then you have to let it go to make room for something better.  Choose something better for your life.  If you are a collector, spend some time researching your hobby and then make plans for a trip to a city with lots of antiques or lots of whatever it is you collect.  If you are a gardener, go to home expo shows, hang out at Lowe's (That's where all the hard working men go. *wink*)  Take your laptop to a bookstore, Panera Bread, Starbucks...get out there!  
A Beautiful Reminder
Weeping May Endure for the Night, but it's Almost Morning
Volunteer
Lend a Helping Hand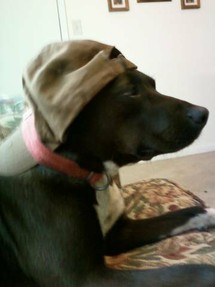 You can find someone else that is worse off than you if you look.  Shelters are always needing help, supplies, counselors.  Work in a soup kitchen if you can cook or serve.  Babysit for a young couple.  Sit with the elderly.  Visit a nursing home.   Take cupcakes to school.  Be a chaperone.  Be a part of the carpool.  Bake a cake for the cakewalk.  Offer to help with the angel tree at Christmas.  Collect recyclables.  Collect old magazines and take them to the nursing home or puzzle books.  
The local Humane Society always needs supplies and helpers.  Adopt a pet.  Pets are wonderful at healing soul wounds.  They give you something to care for, to be responsible for, to love.  They give you a new purpose.  And they are so appreciative and loving in return. 
Be a secret Santa.  When you give, it always comes back to you.  You can never go wrong giving of your time for someone else's greater good.  You will come away from it with a sense of well being and peace.  It keeps the bitterness at bay.
More of My Personal Journey
Hope for your Journey
Surviving as a Single Mom
More tips on time and money management and making it work when it's just you raising one or more children.
When the Soul Ties Become Broken
My personal take on what happens when "Christians" divorce.
Pro-Life: It's a Choice
Choosing something better for you life. Choosing to move on from heartbreak. Choosing to heal.
---
Disclosure: This page generates income for authors based on affiliate relationships with our partners, including Amazon, Google and others.