Prada Candy Overview
by theluke55
This article discusses the overall qualities of the Prada Candy fragrance.
The Amazing Ingredients in Prada Candy Perfume
Base Note:  Unique Musk Combination
Middle Note:  Laotian Benzoin
Top Note/ Middle Note:  Caramel
Prada Candy is a hot new fragrance that is becoming increasingly popular.  A good fragrance is determined by its unique combination of ingredients to give it a desirable scent with long lasting effects.  
The base note to this perfume is the unique mixture of musk designed by Prada.  This base note is responsible for providing the depth and foundation smell for the perfume.  Base notes can be sensed long after application.  
A unique Prada blend of musk is used in this perfume to provide the base note that accentuates the middle and top notes that include Laotian benzoin and caramel.  Benzoin is a balsamic resin used for the upper notes of the fragrance. Benzoin is the ingredient that gives this perfume a vanilla fragrance.  The benzoin in Candy is considerably more than in other typical Prada products.
Usually Prada has about .01 makeup of benzoin, but for the case of the Candy fragrance, there is a .12 concentration.  In addition, the perfume packs a caramel extract to give a hidden hint of warm scent.  Overall the ingredients blend nicely together and the fragrance is well designed and can be worn in all the seasons.
The Popularity of Prada Candy
Lea Seydoux has starred in the new revolutionary commercials that Prada has put out.  Typically perfume commercials are over the top sexy.  This commercial is bold new, and interesting.  It features Lea jumping after a good looking young man and dancing a traditional dance performed by hoodlums in the early 1900s of Paris.  The dance is powerful and showcases the battle between man and woman and the passion associated with courtship.  
This commercial gives an optimistic feel and pushes the message to be bold and daring.  Candy is the element to symbolize hope and freedom.  Europe is seeing a great increase in popularity to this new fragrance.  Even in the US and Australia, and people all over are realizing the unique and powerful blend that Prada Candy provides.  It will be interesting to see how this bold push to illuminate a fragrance that boasts to maximize flavor and opportunity in life will contribute to the success of this product.
 It is designed to be a bold new direction for Prada.  It opens up to an exciting side of fragrances that include flirtatious adventure and endless possibilities.  This perfume is great for any woman of any age looking to try a new and innovative perfume or add it to their collection.
Bold Prada Candy Moves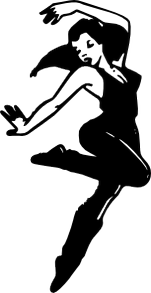 Get It On
---
Disclosure: This page generates income for authors based on affiliate relationships with our partners, including Amazon, Google and others.