Review of the Polar FT7 and F6 Heart Rate Monitor Watch
by theluke55
This page gives a general product overview of the polar FT7 and F6 heart rate monitor.
The Polar FT7 Heart Rate Monitor
Health and fitness is something many look to improve upon to increase either there athletic advantage or quality of life.  Elite athletes need every edge possible to compete and optimal fitness is a priority.  Others who enjoy a well balanced life that incorporates family, friends and a job also reap benefits by operating at a maximum fitness level for their lifestyle.  Both the FT7 and the F6 heart rate monitors are meant to give an individual a strategic approach to their particular health and fitness. The product overview will look into aspects of the FT7 and F6 heart monitor such as comfort level, accuracy, durability, and effectiveness.
Polar FT7 Heart Rate Monitor
Polar FT7 Heart Rate Monitor Watch (Red/ Silver)

• Make sure the user is wetting the electrodes on the back of the strap with water. The electrodes have a rubber coating on them. • Place the transmitter strap on the chest PRIO...

Only $119.95
Polar T31 Coded Heart Rate Transmitter and Belt Set

At the heart of your training is the Polar T31 Coded Transmitter. Its purpose is simple: to transmit your heart rate to your wrist unit. Slim and light, the ECG (electrocardiogr...

$45.95 $37.95
Polar Soft Strap Set (Medium/XX-Large)

The soft fabric chest strap seamlessly adapts to your body shape, bringing full freedom of movement to your training. With its hook mechanism, the transmitter is just as quick t...

Only $18.95
Video of the Polar FT7 Heart Rate Monitor
Comfort of Polar FT7 and F6 Heart Rate Monitor Watch
The Polar FT7 and F6 heart rate monitor watch typically comes in combination with a strap.  The comfort level for this heart rate monitor level is superior to other monitors.  The watch has a plastic housing and fits nicely with little movement even under the most extreme settings of perspiration.  The chest strap is made of a comfortable rubber that has an adjustable fit and is continues to offer comfort for long workouts.   Similar to the FT7 is the polar F6 women's heart rate monitor that comes in with a sleek black and gold design that matches well with many different types of workout outfits.  The watch and chest strap combo overall give great physical comfort with both designed fashionably.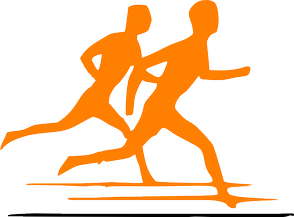 Heart Rate Monitor Fitness
Accuracy and Durability
The accuracy and durability are important components when analyzing the performance of a heart rate monitor.  The typical battery life for both the FT7 and F6 is about one year.  In addition, the monitor comes with a manufacture warranty of two years.  The monitor is accurate and predicted values match nicely with the practical values.  The accuracy is even effective underwater, however under certain conditions, like salt water, the monitor doesn't perform as accurately.  Its strong compact design makes it physically robust and ideal for elite athletes yet elegant enough for the casual gym member.
Superior Fitness
Bottom Line of the Polar FT7 and F6 Heart Rate Monitor Watch
Customize your workout routine with these monitors and develop training exercises that target exactly the level of fitness that you desire.  Obtaining an equivalent assessment or similar adjustments from a personal trainer could cost a fortune.  With the Polar FT7 this kind of advice is just one summary graph chart away.
Overall the both the Polar FT7 and F6 Heart Rate monitors offer great devices to closely monitor a physical training session.  Whether you want to know exactly where you are burning your calories, or need to know your heart rate at any given moment, these monitors can help you achieve it.
---
Disclosure: This page generates income for authors based on affiliate relationships with our partners, including Amazon, Google and others.