Protecting Your Dog from Mosquito Bites
Mosquitoes can absolutely drive you up the wall. As some of us know from our own experience, mosquitoes seem to prefer to bite some people more than others.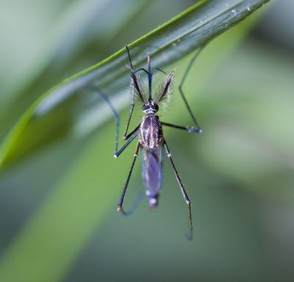 Protecting Your Dog from Mosquito Bites
Mosquitoes can absolutely drive you up the wall. As some of us know from our own experience, mosquitoes seem to prefer to bite some people more than others. For those of us who are particularly tasty to mosquitoes, going outdoors in the summertime can be nearly unbearable without mosquito repellant.

Not only do mosquitoes prefer some humans over other humans, they also prefer some dogs over other dogs. If you have a dog who gains an appreciative "oo la la" from your neighborhood mosquitoes, your poor dog will be biting, scratching, and rubbing for the entire mosquito season.

Mosquitoes Can Be Dangerous for Dogs
Mosquitoes can be more than irritating for a dog; they can be downright dangerous. They are definitely an important health issue for dogs. Human beings can contract malaria, West Nile virus, and other diseases from the bites of infected mosquitoes. For dogs, the two most common mosquito borne diseases are:
Heartworm: Mosquitoes carry immature heartworms in their system. When a mosquito bites a dog, these heartworm microfilariae enter into the dog's body and eventually mature into full-sized heartworms.
West Nile virus: Just like humans, dogs can pick up the West Nile virus from mosquitoes.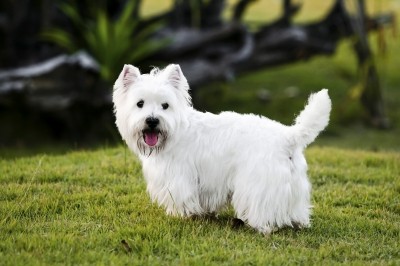 Protecting Your Dog from Mosquito Bites
Of these two diseases, heartworm is more common and more dangerous. Hopefully, you already give your dog a monthly heartworm preventative, such as Heartgard. However, if you're not giving your dog monthly heartworm medication and your dog is prone to mosquito bites, your dog may be at risk for heartworm disease.

As mentioned above, heartworm is transmitted to dogs by mosquito bites. The fully mature heartworms take up residence within the dogs lungs or heart. Although the dog may live for some time without any outward symptoms of heartworms, as long as the heartworms remain living and breeding within the dog's body, they will gradually create irreparable damage to the dog's heart and lungs. Heartworm disease that goes untreated for long enough will eventually kill an otherwise healthy dog.

Unfortunately, heartworm is a very common disease. If your dog hasn't ever taken a heartworm preventative, or if you sometimes forget to give your dog his monthly dose, there's a good possibility that your dog is already infected with heartworms.

Even without the danger of contracting one of these two diseases, anyone can witness that a dog plagued by mosquito bites is a miserable dog!
Get Book Smart on Disease Prevention in Dogs
Protecting Dogs from Mosquitoes
You can take some steps to reduce the amount of mosquitoes living around your home, such as ensuring that no standing water exists where mosquitoes can breed. Watch out for places where puddles tend to form after a rainstorm, along with birdbaths, kiddie pools, and yard debris where water pools.

However, even if you reduce mosquitoes within your own yard, there's little you can do about mosquitoes coming for a visit from your neighbor's yard. Understanding this, you should consider putting your dog on a monthly mosquito preventative.

When choosing a mosquito preventative for dogs, be careful as to which preventative you choose. Not all of the top preventative medications are effective against mosquitoes.

For example, Frontline Plus for dogs is a great choice for repelling ticks and fleas. A monthly topical treatment of Frontline Plus for dogs will stop any flea or tick infestation in its track and protect the dog for thirty days. However, although Frontline Plus for dogs is a great product, it is not specifically designed to combat mosquitoes. For that, you should instead consider K9 Advantix. K9 Advantix works against ticks, fleas, and mosquitoes. Harz UltraGuard is another topical solution that works against mosquitoes.

Do you have a dog who's especially prone to mosquito bites? If so, how do you help relieve your dog and protect him from those buzzing critters? Share your experiences below.
---
Disclosure: This page generates income for authors based on affiliate relationships with our partners, including Amazon, Google and others.