Reasons To Send Your Kids To Summer Day Camps
Keep your children active and creatively preoccupied during summer vacation, by encouraging them to join summer day camps.
The popularity of attending summer camps has went markedly down throughout the years and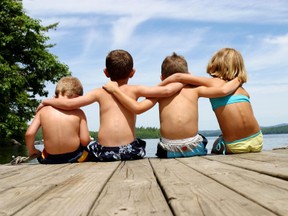 mostly has something to do with all the activities that keep kids preoccupied these days.   With the prolific use of computer devices, the emergence of summer learning programs, and the growing regard for family vacations to different places, the summer camp experience has admittedly taken a back seat for some time, which is so unlike the way things were several years ago when attending summer camp was a thing most kids look forward to.  Fortunately, things are starting to pick up in this line of business again as summer camp administrators everywhere have been making an effort to tune in to the inclinations of the kids of today.  Themed camps have been emerging for the past years and they aim to cater to what is young and fresh and trendy.  Also, parents now have the option to send their kids to summer day camp which does not take as long as regular camp, but has all the same advantages!

For many years, parents have been sending kids to summer camp for several reasons, mainly
To be surrounded by good role models,
To be able to learn how to take appropriate risks,
To be able to practice creativity within a nourishing environment, and
To be able to take part in all the activities they want all within the same enclosed area.
Well, with summer day camp, parents can still do all this, without having to send their children away for very long.  These camps are designed to keep your children active and creatively preoccupied during an entire summer day, and the great thing is that they get to come home to you after it's done!  These camps are guaranteed to be filled with fun activities that your kids will surely enjoy! Moreover, day camps are also a great way to teach children about responsibilities. Character building is an integral part of growing up which cannot be always achieved inside your home. By letting the children be exposed to different kinds of people, they are able to learn the value of trust and cooperation.

Because of the growing popularity of the summer day camp program, administrators have thought up ways to make this experience truly memorable and something to look forward to.  Some of the more popular themes incorporated into these camps include the following:
Windsurfing 
Photography
Space Exploration
Canoeing
River Rafting
Archery
Culinary Arts
Even fashion and community service!
What's equally great about this is that there are summer day camps in probably every state, and all you have to do is go online and search for the one nearest you or the best one out of all the choices in your area.  Having this many choices to cater to all your kids' interests is guaranteed to be one of the best things to ever happen to their summer.  So don't worry over how your kids will spending this summer, start scouting for the best camp and register early,  some camps give out great promotions for early registrations. 

---
Disclosure: This page generates income for authors based on affiliate relationships with our partners, including Amazon, Google and others.