Samsung Galaxy S2 Case
The best cases on the market for the great Samsung Galaxy S2
The Samsung Galaxy SII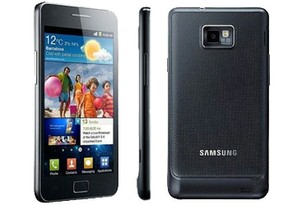 I had been eyeing up the Samsung Galaxy for a while and then just as I was about to get one, its update, the Samsung Galaxy S2, put in an appearance and I was blown away.  The phone itself is amazing and I am certain it is the best android phone on the market.
It is slim, sleek and it does everything.  It can truly organize your life, it has done mine and I am in love with this amazing smartphone.  
Well, I tend to keep my phones for a long time so I got to thinking that I need to keep it safe. My hubby suggested a phone case- I agreed.
Yes I love the Samsung Galaxy S2
Yes, the Samsung Galaxy S2 is truly an amazing cellphone, it is the best cell I have ever owned and I just love it.  However, I know it is probably not invincible and with three little ones in the house, there is no doubt that the phone will be dropped a few times. Yes, I have insurance for my phone but I would rather not have to make a claim if I can help it.  (All those awkward questions about whether the phone has been dropped or not!)
So, a phone case was definitely required.
Let me show you the phone case I personally adore. Just take a look to the right over there and see both my beloved items.
Yes, I am a bit of a girly girl! I just had to have the pink flowers.
I love the case and have had it now for about six months.  My only problem with the phone case is the fact that it gets dirty and it is not a dirt that can be cleaned.  So maybe dirty is the wrong word - the white areas of the cell case get stained from regular use and it seems to be a permanent stain.
I do not mind though, it is cheaply replaced.  I will probably just get the same again as I still LOVE the pink flowers as do most of the people I meet.
My beloved cellphone and phone case
Samsung Galaxy S2 Phone Cases
As much as I know what I love, there are times when variety is definitely the spice of life.  There are quite a few phone cases available for the Galaxy S2 so I have tried to pick out a few of the best ones (or at least the most unique!).
Lets begin with the Otterbox.
The OtterBox
This comes with three bits - the screen protector, the rubber back and the plastic solid back as well.  I always use a screen protector as it means the phone screen stays nice and scratch free.  The only thing about this one is that this screen protector is better aligned to the international version of the phone which has a button at the bottom of the screen.  The AT & T variety of the phone does not have the button so you will have a cut-out for the little button at the bottom of your Samsung Galaxy S2.
No big deal though.
The double protection offered by the Otterbox makes it a really great option for keeping your phone safe from little ones and other major disasters waiting to happen.
Definitely a contender, unless you have the Sprint or T-mobile version of the phone then probably a no-go as they are a different size from the international and the AT&T version.
 It is a popular option for iPhone Users and now people with what I consider the superior phone can enjoy the strength of the Otter Box.
Get The OtterBox for the Samsung Galaxy S2
Case Mate
Now this one is for you who own the Sprint variety of the Samsung Galaxy S2. If you cannot get the Otterbox, then this is definitely one to get.
It comes as a two piece just like the otterbox but no screen protector that I can see; It has a rubber liner and a rigid plastic outer shell. Both of these together give super protection of what is actually a pretty light and slim phone.
Having these cases on makes the phone feel a lot more solid and unbreakable.
The Case Mate and the Otterbox are the practical choice. There are no colors or flowers like I prefer but it does have a solid, professional look that most practical men and women will prefer. But I am not practical so moving on to the more glamourous ones...
One last thing to say is that if using a screen protector as well as the case mate (I definitely think you should), then make sure you put on the screen protector before fitting the cell into the case mate.  It is not the easiest to take off.
Get the Case Mate and Screen Protector for Samsung Galaxy SII
Flowery Samsung Galaxy SII Cases
Yes, now we are talking!
I love these flowery ones and would be proud to show this off to anyone.  They are so cute and give the phone that extra pizazz it requires to be completely 'the business'!
So much choice when it comes to the color and style of flowers you can have.  It is not just pretty though, these are solid cases that protect the cellphone from any falls or scratches.
So pretty and practical - Definitely worth getting.
Flowery Cases can be obtained from Amazon
Red Flowers Hard Snap On Case Cover F...
White Flowers Hard Snap On Case Cover...

Only $9.9

Hawaiian Flowers Hard Snap On Case Co...
Cost Effective Samsung Galaxy S2 Case
Five Cases, Five Colors, One Price
Now this one comes in a variety of colors for anyone who wants a change of look on a regular basis.  The pack comes with five cases in green, blue, red, gray and black.  So five different looks.
Not Bad.
Though the cases are not solid plastic, they are still very capable of protecting the cellphone from damage. 
Buy the Five Samsung Galaxy SII Cases with one price
Bling-Bling Samsung Galaxy SII Case
I had to add this one as it may be a bit over the top but it is definitely distinctive.
It is a hard case so it will still protect your cellphone and it comes with a screen protector as well.
Elegant Leather Samsung Galaxy SII Case
This is pretty much the ultimate in style and quality.  
It is an actual leather case, very slim so it does not make your phone feel too weighty.  It flips open giving you access to your screen and a great design on it.
Very stylish and a premium case.
The 'Ultimate in style' Real Leather Samsung Galaxy S2 Case
---
Disclosure: This page generates income for authors based on affiliate relationships with our partners, including Amazon, Google and others.