Ski Fashion - what to wear on the slopes
by supercarly
When you're out on the slopes you are what you wear. From all-in-one ski suits to colour coordination. Here's our guide to ski fashion.
Why does ski fashion matter?
Black is the new black, dharling...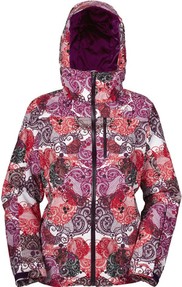 Although you'll be going down that mountain so fast nobody will see anything but a blur, many people think it is still important for you to spend as much time on putting your ski outfit together as you put into your ski practice! 
Why is this?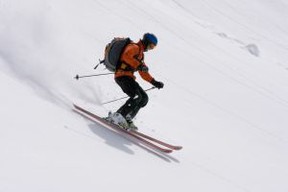 Quite simply:
If you're out at a resort on your ski holiday, it's quite common for you to be recognised for what you're wearing; everyone is togged up and it's hard to recognise who is who amongst all the ski helmits and jackets.
Obviously, people prefer not to be recognised as the 'girl with the dirty, old trousers' or 'that lad who is wearing odd, clashing colours.'
Of course, there is probably some strange unwritten rule that the better your ski wear, the better you must be on the slopes, and the more dedicated to the sport you are too. .... HA! Any serious skiier will know that wearing a plush £700 ski jacket won't affect your skiing ability.  
Tip 1: Pick a signature colour and stay with it.
DO puruse those ski jackets and find one in your signature colour.  Next, you'll want to find items that match it so you don't risk looking a little uncoordinated!  
Tip 2: Check with your friends
Before heading out shopping, check what your friends have.  You don't want to accidentally buy the exact same clothing as a friend (could look a little weird - people will be thinking 'why do they match, are they twins?').
Though DO discuss wearing a common colour.  If you all agree to buy the same colours (not the same styles) it could be an easy way to spot other members of the group out on the slopes.  (If every member of the party opts to wear a white and red theme, for example.)
Remember:  Before buying something in your friend's 'signature colour' it is best to check first.  Some people can get very touchy about their ski wear and you don't want the holiday to start on bad terms before it's even begun! 
Tip 3: Quality is important
But DON'T choose looks over quality.
Remember: that it doesn't matter how fancy your ski wear looks, it is important to check that it will last a long time, that it will keep you warm and it will do the job it's designed to.
Ski wear isn't cheap, so remember to ask yourself 'Is this a good investment' before buying.
Ski wear trends:
Some fun trends to try for Winter 2011/12
Did you know that lots of women are opting for waterproof denim out on the slopes?  Brands like 686 and Nikita have denim style ski pants on offer.  
Also, perhaps inspired by the recent surge of popularity for bedtime 'onesies' the 'all in one' ski outfit is back in fashion.  These go down like Marmite (you either love them or hate them!) but we think they're fab!  If you're brave enough, go for it!
The 'ski' look in everyday fashion:
Luckily for us, 'ski' was huge in fashion for Autumn Winter 10/11 and it looks like it is set to stay. 
This means we can find plenty of cute - yet affordable - pieces to wear when we're back at the chalets.
Designers such as D&G sent knitted snoods and snowflake prints down the catwalk!   Cute! 
Of course, most of the 'casual, everyday' ski wear isn't suitable for the slopes - they're purely for fashion!
---
Disclosure: This page generates income for authors based on affiliate relationships with our partners, including Amazon, Google and others.