Starting a Carpet Store from the Ground Up
A carpet store is a reasonably solid business venture. Flooring is one of the least expensive, and most common, renovation and home improvement options available to home owners.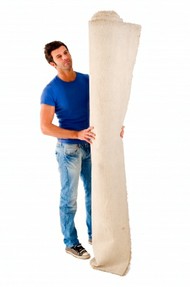 A carpet store is a reasonably solid business venture, as flooring is one of the least expensive, and therefore most common, renovation and home improvement options available to homeowners. Filling your carpet showroom requires significant up-front investment, however, so it's important to take all the necessary steps to make your new business as successful as possible.
Steps for Opening a Successful Carpet Store
When you decide that you want to open a carpet retail shop, you have some work ahead of you. The steps toward building a successful small business can be divided into four general stages: initial preparation, laying the groundwork for your business, gathering resources, and beginning customer outreach.
Build your Expertise
Before you start looking into commercial real estate or business loans, you will need to develop an expertise in two subjects: carpeting and business management. Customers come into carpet stores expecting the proprietors to have comprehensive knowledge about different carpet materials, textures, weaves, and performance under different circumstances. Understanding the carpet's backing, padding, and other elements of flooring anatomy is also vital. Just as important is the knowledge of how to run a successful business in general terms; if you don't already have prior experience, taking a business management course is highly advisable.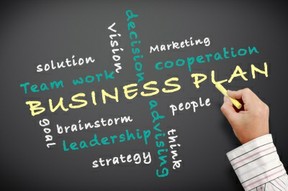 Create a Business Plan
Once you've developed your knowledge base, you're ready to lay the groundwork for your business, starting with a comprehensive business plan. This should include a financial plan, an analysis of your competition and how you will distinguish yourself from them, marketing and advertising approaches, ideas on vendor and distributor relations, an outline of store operations, management, and structure, and your long-term projects and goals. Pay particular attention to the financial section, since that is the portion lenders will use to gauge the soundness of the overall plan. This is when you should take care of any business licenses required by your state or local government, and any necessary insurance. Then comes the task of acquiring start-up capital. Carpet stores need fully stocked showrooms, which requires a significant initial investment. You probably don't have those funds on hand personally, so apply for a business loan from a bank or credit union.
Set up the Store
When you've secured your funding, you can assemble your material resources, the first of which should be your business location. A high-traffic area like a strip mall is ideal, but not critical; most customers actively seek out carpet stores, rather than dropping in spontaneously. You also need to choose a supplier. Review several carpeting wholesalers to find the reliable national brands, variety, and quality you want to have represented in your store.
Assemble Carpet Experts
By now, you've got a building full of stock; it's time to make it ready for customers. For that, you're going to need to hire employees. Your showroom workers will be paid either hourly or by commission, and should be highly knowledgeable about carpeting; if you can't find employees with sufficient experience, you'll need to train them. If your store offers installation services, you must decide whether you will employ installers or subcontract their services. Subcontracting can have financial benefits, but it's easier to supervise and control employees who work directly for you. You also need to advertise. Phone book ads are a good first step, but don't underestimate the importance of the internet in today's business world. A strong, easy-to-navigate website that clearly outlines the services you offer is a tremendous asset. Consider offering a finder's fee to local carpet cleaning companies, for referring clients who need to replace carpets. Plan a Grand Opening Event to make an impact on public awareness.
With the right planning, preparation, and effort, your carpeting business can turn from a dream to a profitable reality.
In your opinion, what is the easiest step to building a carpet business?
Find Out How to Have the Entrepreneurial Mindset You Need to Start Your Carpet Business
---
Disclosure: This page generates income for authors based on affiliate relationships with our partners, including Amazon, Google and others.