Writing a Classroom Grant? Consider Investing in an Online Math Program
For years there's been a push to improve mathematics instruction in the early elementary classroom. Grants for mathematics instruction have help provide additional resources.
How to Stand Out From the Crowd and Get Noticed!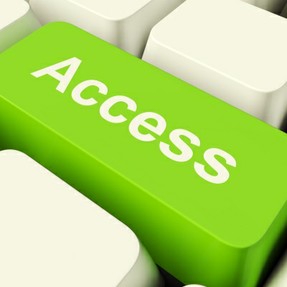 For the past several years there has been a push toward improving and enhancing the mathematics instruction in the early elementary classroom from both the public and private sector.  In an effort to help provide additional resources to classroom teachers, private companies, educational foundations, and government agencies have begun funding more education grants for mathematics instruction.  If you are considering writing a math grant for your first grade classroom you want your application to stand out from the pack and prove that you are the best candidate for the award.  Although there are many ways to do so, including first grade math games online in your proposal will demonstrate your commitment to technology, differentiation, and instruction aligned with the Common Core State Standards.
Top 4 Reasons to Include an Online Math Program in Your Grant Application
Highly Adaptive 
Grant selection committees are often seeking to fund proposals that demonstrate a commitment to differentiating for individual student differences. Including an online math program that allows for differentiated use, depending on the student's individual needs, is a smart way to infuse adaptive programs into your classroom. You want to investigate programs that allow for a different pace, sequence, or difficulty for each student that accesses the program.  
 
Link to Technology 
Math programs that include first grade games online will demonstrate your commitment to different kinds of technology. To engage the whole class, a first grade teacher can display a math game or virtual manipulative projected onto a white board. Students are often very engaged in this different approach to a math lesson and enjoy practicing the math concept in a whole group setting and using technology tools. Students also have the opportunity to use the online math games and access the technology individually. Planning for individual students using the technology in your grant application is crucial to show the selection committee you've considered the benefits of the first grade math games online to the students' mathematical abilities and technology skills.  
 
Connection to Common Core State Standards 
Many online math programs are designed to align with and compliment these standards. The Common Core State Standards are focused on a smaller number of skills and require students to more fully understand each concept.  Because these are national standards, all students, regardless of state or individual school district, are held accountable for the same learning.  Grant committees are likely to look at the programs that include first grade math games online as a wise investment since they are already aligned with what students are expected to learn.  
 
Student Engagement 
When seeking classroom funding through educational grants you want to show that the resources purchased will not only meet students' educational needs but will also be fun! There are many different online math games that you could choose to include in your grant application.  These programs work to complement the classroom math instruction while engaging first grade students in entertaining math practice.  First grade math games online will engage students by providing math practice within a fun environment and lively math stories.  Often times students don't even know they are learning math, they think they are just having fun. 
Some Tips on Grant Writing
Final Thoughts
Writing, submitting, and being awarded the grant isn't the end of your work. It is just the beginning. First grade teachers that have earned grants know that carefully implementing the plan is crucial to the classroom success.  Utilizing first grade math games online as part of the grant will contribute to a successful implementation and improved student understanding.  
Other Great Wizzley Articles on the Subject
The Fundamentals of Funding
---
Disclosure: This page generates income for authors based on affiliate relationships with our partners, including Amazon, Google and others.