Summer Activities: Cruise to Alaska
This summer my family will be taking a one week cruise to Alaska. Here is what we plan to do while we are there.
Taking a Cruise to Alaska
Travel in Alaska is a summer activity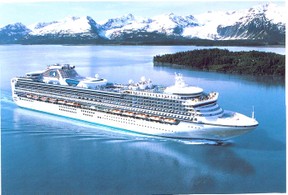 This summer (2011), my parents are taking our entire family on a one week cruise to Alaska.  This trip is in honor of their 50th anniversary, and is going to include my family, husband and children, my sister's family, and my brother.  So all together, there will be 11 of us traveling together.
Traveling to Alaska is something that can only be done during the summer, as during the winter, many parts of Alaska are snowed in or too cold for travelers.  My parents chose the itinerary for our trip, and we are traveling to the Alaskan Inner Passage, which I will outline below, and have the options for several extra excursions during each stop.  The cruise leaves from Seattle, which means that we will have to fly from Cleveland to Seattle the day before, then stay overnight in Seattle before we board the ship.
Hiking and Travel Gear for Alaska
Alaska Cruise: One Week or Two
If you are traveling to Alaska on a cruise, there is no question that one week is not enough time.  Due to the fact that we are traveling on my parent's dime, and we are busy with other family activities, my parents chose a one week cruise for us.  This will be wonderful and exciting for us, but two weeks is actually a better choice for a trip to Alaska, whether you travel on a cruise or inland.
My parents have been to Alaska twice before this trip, both on a cruise and inland, and they loved both trips, so either choice is a good one.  Remember that travel to and from Alaska from most spots in the United States takes several hours, even by plane, so you need to add those days to your travel time.
Things to Do Alaska Inside Passage
Alaska Inside Passage Cruise Itinerary
Here is the outline of the places we will visit below:
Ketchikan, Alaska
Tracy Arm Fjord, Alaska
Juneau, Alaska
Skagway, Alaska
Victoria, British Columbia
For this trip, we need to have our passports because we will be traveling in and out of the borders of the U.S. and Canada.
Day One: Day at Sea
First day going from Seattle to Alaska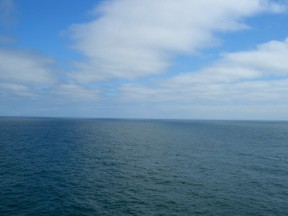 Today is Tuesday August 9, 2011.  We are currently in Ketchikan, Alaska, and I am sitting in a combination coffee shop and charter boat service.  This is not something that you can find anywhere, so I thought that it was an appropriate place to write.  As I can find internet connections on this trip, I will be adding my daily notes and impressions.  You can find them listed below as I add them.
Day Three: Tracy Arm Fjord (Morning)
---
Disclosure: This page generates income for authors based on affiliate relationships with our partners, including Amazon, Google and others.