Telstra Complaints & Dealing with Telstra
by wrylilt
A personal look at how Telstra can cause endless issues - and some tips on how to deal with them.
Telstra - Australia's Main Phone & Internet Provider
This is a short story about the trouble I had with Telstra – it follows all the problems I had over a three month period. At the end I've put a few tips for dealing with Telstra and ways to speed up the process. Although I'm sure you know that Telstra processes are as slow as a wet week, hopefully the tips will save you an extra phone call or two.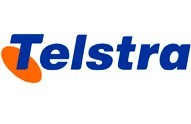 Australian Internet Company Telstra Logo
My Story
In mid 2008 I was living with my father for a few months. He connected the internet on a 24 month contract broadband plan. When my husband and I moved into our own place in February 2009, we asked Telstra if we could transfer the remainder of the contract into our name. However it still kept some of the same details that my father had registered it with.

In February 2010 we went over our 12 gig limit for downloads. I rang up to ask what could be done and got a very helpful operator who said that he'd make us a new account with our own details attached, link our mobile,  home and internet into one bill, increase the download limit and make our bill cheaper. He also said he'd get a technician out to look at our home phone which had been very staticky and then not worked at all for several months.
Less than a week later we got a call from Telstra asking us why we'd cancelled our original contract and informing us of a $120 cancellation fee. After explaining that the original operator had not told me of that, they agreed to a refund of the fee. It turns out that after all that he'd done, the original technician hadn't left a single explanatory note on our account. However, everything seemed sorted. In April I rang up again just to make sure all the accounts were correct (I'd been advised to ring and make sure the original account was cancelled). I was told the new account was working fine, the old account was closed and all was sorted.

In May I got a letter warning me that the service would be suspended if I didn't immediately pay an overdue amount of over $200. I rang up, paid and then requested that they check both accounts. Turns out the original account had never been closed and that I'd been paying for two internet connections for nearly three months! However Telstra agreed to refund the unused internet onto the new account and promised that this time, the original account was permanently closed.

Then, a few weeks later I completely lost internet. After 24 hours of no internet, about 5 calls and finally a promise that a technician would be here by the end of the day, I wasn't too impressed. And remember that promise to fix our home phone as well? It never did get fixed. In fact, we've since moved house, so I guess the new tenants will have to deal with trying to make the phone work.
So in the end, how many people did I talk to?
Here's the maths:
Phone calls made to Telstra: Over 20
Telstra operators and technicians talked to: Over 60
Hours spent on phone to Telstra: At least 25
Incorrect charges that were finally refunded: Over $300
Tips for Dealing With Telstra In the Speediest Way Possible
Always have all numbers related to your case handy (including home phone, mobile and activation and model numbers of items such as modems.)
If an operator wants to transfer you, always ask for the number of where they're sending your call, so that if you get cut off, you can phone back.
Ask the operator to make a note on your account anytime they make a change or fix something.
If you make any payments, get and keep the receipt number until you receive a bill where the amount is clearly credited to your account.
Keep repeating yourself. If the call gets outsourced you may have to repeat yourself twice on each thing you try to tell them. And then to their supervisor.
If you have technical difficulties, ask for the case number. This way you can easily quote it and they can check on any progress instead of restarting the whole enquiry.
More Information & Who You Can Contact
Telstra Complaints
This site may give you some insight into what you can expect and how you can contact Telstra to fix your phone/internet problems.
Telephone Ombudsman
Sick of Telstra? Go above their heads and complain directly to the Ombudsman.
---
Disclosure: This page generates income for authors based on affiliate relationships with our partners, including Amazon, Google and others.