The Healthy Choice: Hardwood Flooring
When shopping for new flooring, you're bound to take things like style, color and durability into consideration. What about the health of you and your family?
When shopping for new flooring, you're bound to take things like style, color and durability into consideration. What about the health of you and your family? People often don't realize it, but certain types of flooring are healthier than others. For people with respiratory issues, carpeting isn't the best option; hardwood flooring is the healthiest choice. What makes hardwood floors such healthy options? Check out the following information to find out.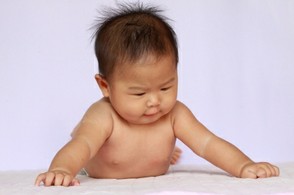 Crawling Baby
Carpeting: The Perfect Home for Unwanted House Guests

Within six months of having new carpeting installed, it will have doubled in weight. All of that extra weight is made up of things like dirt, debris, dead skin cells and unwanted guests like dust mites. These microscopic pests absolutely love carpeting because it provides the perfect environment for them to thrive. At a glance, you'd never know that your gorgeous carpeting is teeming with these intruders, but their effects can be felt in many ways. People with respiratory conditions such as asthma and allergies can be negatively affected by the presence of dust mites in carpeting. Small children who crawl to get around are likely to make hand-to-mouth contact with these tiny pests too.

Vacuuming Helps

Regular vacuuming helps to keep carpets as clean as can possible, but there are limits to what it can accomplish. Studies have shown that after vacuuming for 20 minutes, a significant percentage of dust mites typically remain. If you are going to have carpets in your home, you would be wise to invest in a very exceptional vacuum cleaner. It's also smart to keep a carpet cleaning machine on hand. If anyone in your family has allergies, asthma or other respiratory ailments, the only surefire way to keep dust mites at bay is by not having carpeting installed in your home.
Hardwood Flooring: No Place to Hide

Unlike carpeting, high-quality hardwood flooring doesn't provide an easy place for dust mites to hide. It also doesn't capture dirt, dead skin cells and other types of debris. Different types of wood have different levels of porousness, but the fact remains that wood floors simply don't create the type of environment that is favored by unwanted guests like dust mites. There's no place for dust mites to scurry off to, so the best way to keep them out of your living room, family room, bedroom and other parts of your home is by having hardwood floors installed.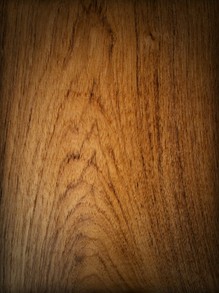 Wood Flooring
Keep Things Cleaner with Less Work

It's possible to keep the carpets in your home clean, but more work is usually required. If you're not a fan of vacuuming regularly, then you should definitely consider hardwood flooring. You'll still have to clean your floors, but the amount of effort that's required to do so is generally less. If no one in your home has significant respiratory issues, carpeting is a reasonable choice. On an aesthetic level, however, many people simply prefer the sleek elegance of wood floors. Carpeting is available in many attractive styles, but it looks best when it is vacuumed regularly.

Clean, Healthy Hardwood Flooring

By purchasing natural hardwood floors, you can ditch worries about toxins and chemicals. The same can't be said about carpeting. During the manufacturing process, carpet fibers are often exposed to many different chemicals. Trace amounts usually remain, which is why new carpeting has such a distinct odor. Like most people, you probably prefer to keep toxins and chemicals out of your home. You can't hope to do so when you have carpeting installed. If you're not especially sensitive to these types of things, new carpeting shouldn't bother you. For a truly clean, healthy home, hardwood floors are the best choice.

Carpeting has a reputation for being warm, comfortable and cozy. Hardwood flooring can be accentuated by gorgeous throw rugs that achieve very similar results. The difference is that area rugs can be professionally cleaned from time to time to eliminate the risk of dust mites, dirt, debris and other types of contamination. Cleaning hardwood floors is easy, and they look great too. For a healthy home, you can't go wrong with hardwood floors.
Learn More About Dust Mites
The
house dust mite
is a cosmopolitan guest in human habitation. Dust mites feed on organic detritus such as flakes of shed human skin and flourish in the stable environment of dwellings. House dust mites are a common cause of asthma and ...
---
Disclosure: This page generates income for authors based on affiliate relationships with our partners, including Amazon, Google and others.