The iPad vs Android Tablet
by techlover
The iPad is still widely popular but Android tablets are a preferred choice for some buyers. Learn about some of the key differences between an iPad and an Android tablet.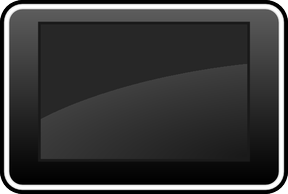 There are a few different operating systems being used on tablet PCs today. However, the two most popular tablet PC operating systems right now are the Android OS and the Apple iPad iOS. The purpose of this article is to allow you to make an informed comparison of Tablet PCs using these two operating systems so that you can purchase the best tablet PC for your needs.

A Look at the iOS Interface

Few technology enthusiasts question the intuitive nature of the Apple iOS system. If you've used any other iOS product, such as the iPhone or iPod touch, you won't have any trouble learning to use the iPad. But even if you haven't used an iOS system, the iPad is very easy to use right out of the box.
The Android OS isn't quite as intuitive as the iPad, but improvements are continuing to be made. The one difficulty though in choosing an Android tablet will be the version of the Android OS that is currently available. A cheap android tablet will usually come with an OS that is a version or two behind the latest Android OS and an upgrade may be slow.

An Application Comparison

Another advantage of the Apple iOS is the huge collection of apps available from the Apple app store. Many of these apps are free while others are paid. Most are developed for iOS before being developed for other operating systems.

However, Google's Android Market may have one advantage as fars as apps. While Apple keeps close watch over its app store to ensure the quality and conformity of apps, the Android Market is much more open to any type of innovation developers can come up with for a tablet PC or phone. For this reason, the diversity of apps in the Android Market is greater, though there are not quite as many apps available yet.

Hardware Limitations and Options

Apple's iOS for tablet PCs is only available on iPads, while the Android is available to any tablet PC manufacturer. This means iOS comes on the one-size-fits-all iPad - iPads come at a known price with known hardware. Hardware reliability is assured, just as the hardware limitations are assured. The most positive aspect of buying an iPad is knowing that everything will just work without any needs to tweak software configurations in order to optimize the hardware.

But if you go with an Android tablet PC, you can choose just about any imaginable hardware specs. You can purchase an inexpensive entry level system from an unknown company or a top-of-the-line system from Motorola or Samsung. But as stated above, there are many versions of the Android OS that have been and will be released, and there is no guarantee any given Android tablet PC will be compatible with the latest Android software.
Screen Size
The iPad is only available in one size with its 9.7 inch screen. Android tablets on the other hand come with a variety of screen sizes from 7 inch tablets to 10.2 inch tablets. Some people prefer a smaller tablet for its portablility while other people enjoy the larger screen of the iPad. Android has the advantage again of offering more choices at the moment.

The Bottom Line

The iPad is the most well-known and respected tablet PC available today. Even if you have no interest in either an iOS or Android system, the fact that they are both being actively developed and sold in competition is driving both to greater innovation at better prices. If you are trying to decide whether to buy the iPad vs an Android tablet you can consider the pricing an options differences but in the end you probably can't go wrong with either one.

Best Tablets 2011
iPad and Android
Kindle Fire, Full Color 7" Multi-touch Display, Wi-Fi

Movies, apps, games, music, reading and more, plus Amazon's revolutionary cloud-accelerated web browser - 18 million movies, TV shows, songs, magazines and books - Amazon ...

Amazon Digital Services, Inc /

Only $199.00
ASUS Eee Pad Transformer TF101-A1 10.1-Inch Tablet Computer (Tablet Only)

With a slim, lightweight design and a 10.1-inch WSVGA IPS capacitive display made from durable and scratch-resistant glass that is viewable at angles up to 178°, the versatile ...

ASUS /

Only $70.0
Apple iPad 2 MC769LL/A Tablet (16GB, WiFi, Black)

Apple iPad XX1LL/A Tablet (16GB, Wifi, Black) NEWEST MODEL

Apple Computer /

Only $47.58
MOTOROLA XOOM Android Tablet (10.1-Inch, 32GB, Wi-Fi)

Introducing the first Android touch tablet from Motorola. With a brilliant 10.1-inch display optimized for high definition video in true 16:9 widescreen format, Motorola XOOM ...

Motorola /

Only $99.0
Samsung Galaxy Tab (10.1-Inch, 16GB, Wi-Fi)

Samsung's WiFi Galaxy Tab 10.1"

Samsung IT /

Only $89.55
Kindle Fire vs iPad
Amazon has just released their long anticipated tablet called the Kindle Fire. While the iPad and the Kindle Fire are quite different in many aspects and will likely appeal to different crowds, the $300 price difference is sure to still make a dent in iPad sales.
The Kindle Fire runs on an Android operating system but has a lot of extras that you would expect form Amazon. It is smaller than the iPad with a 7 inch screen, 8GB of internal storage and only WiFi connectivity. But I think this tablet will now quickly become the leader in the Android tablet market and likely the top competitor of the iPad for the near future.
But since the Amazon Fire won't begin shipping until November, we still have some time to speculate. Expect this tablet to be the hot gift item for the Christmas season.
You might also like
Where To Buy The iPad 3
If you are wondering where to buy the iPad 3, look no further - we list all t...
Otterbox iPad 2 Case
The Otterbox is one of the toughest cases around. Let's look at the Otterbox...
---
Disclosure: This page generates income for authors based on affiliate relationships with our partners, including Amazon, Google and others.