UV Toothbrush Sanitizer
by BobD
A UV toothbrush sanitizer is a tool that everyone should be making use of. Why would you clean your teeth, but not your toothbrush?
Protecting the toothbrush that we are putting in our mouth multiple times a day just seems like a safe bet.  Consider the UV toothbrush sanitizer for your toothbrush today.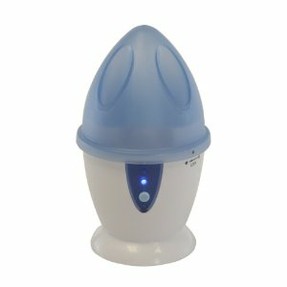 Let us think about this.  You clean your mouth with your toothbrush, rinse it quickly under the water, and then put it on the counter to dry.  Then you will probably use the toilet on your way out, flush it, rinse your hands, and leave. 
When you take a shower and dry your body, do you use the same towel day after day?  You also hang the towel so it will dry quickly.  Some people even use a different towel every time.
Our toothbrush is the same.  We are cleaning our dirty mouth with it.  Just rinsing with water does not clean it effectively.  We set it on the counter to dry, however, the bristles are so closely packed, that it doesn't really dry very well.  When you flush the toilet or use the sink, this puts moisture into the air that will fly around the bathroom and land on everything, including our toothbrush.  Lastly, if you are living with someone else, their toothbrush is in a close proximity to yours and they will share germs.
 A UV toothbrush sanitizer is the answer to the problem of the dirty toothbrush.
 You place your toothbrush in the sanitizer, press the button, and the sanitizer unit emits UV light which sanitizes the toothbrush.  This will kill most of the germs floating and growing on your toothbrush.  The toothbrush head is then enclosed in the unit, so it is not exposed to germs floating around in the air. 
You will want to buy a UV toothbrush sanitizer that is large enough to hold all the toothbrushes that the household has.  If a member of the family travels a lot, there are units for one toothbrush.  Look for one that is safe and waterproof, since it will probably be on the counter in the bathroom.  Even consider a wall mounted unit if possible.  Consider if it is child friendly if children will be using the unit. 
Any previous guidelines for changing your toothbrush are not affected by the use of a UV toothbrush sterilizer.  Your toothbrush bristles will still wear out, so still buy yourself a new toothbrush to be sure that you are getting the most effective cleaning of your teeth that you can.  You should probably still switch toothbrushes after a major cold or flu, just to be safe.  Remember, it does not kill all the germs, so you will want to switch it out so you do not re-infect yourself.
Do you use any kind of toothbrush cleaner, sterilizer or sanitizer?
UV Toothbrush Sanitizer
UV Toothbrush Sanitizer Case,eJiasu Travel Toothbrush sanitizer, Toothbrush Sanitizer Holder (Blue)

Description: A toothbrush is home microorganisms that carry colds, flu and streptococus that rinsing won't destroy. Whether you're at home, work, or on vacation, this UV light s...

$19.99 $11.99
Toothbrush Holder, SARMOCARE UV Toothbrush Holder with Sterilization Function, Drying Fan, and To...

Sarmocare Toothbrush Holder: Sarmocare Toothbrush holder, UV toothbrush holder &Toothpaste; holder (3-in-1) is designed to organize your familytoothbrushes and toothpaste. It ha...

Only $28.99
Portable UV Toothbrush Sanitizer Case Ultraviolet Light Travel Toothbrush Sterilizer Organizer Ca...

Portable Deep UV Toothbrush Sanitizer Why us?-Use new generation c band DUV-280nm LED high-tech chip, UVC-LED portable toothbrush case sanitizer can penetrate through the cell a...

Only $35.99
Oral-B 7000 SmartSeries Rechargeable Power Electric Toothbrush with 3 Replacement Brush Heads, Bl...

The Oral-B SmartSeries Black 7000 with Bluetooth is the world's first of its kind with Bluetooth connectivity. Bluetooth communication allows the brush to connect with your smar...

$119.94 $111.02
Updated: 10/30/2011, BobD
---
Disclosure: This page generates income for authors based on affiliate relationships with our partners, including Amazon, Google and others.