How To Wholesale Hair And Start A Hair Extension Business
by Tonii
Hair extensions and hair weaves are big business both in the US, Africa and Europe. With lots of opportunities for buying and selling hair on the internet caution is needed.
Hair Extensions Are BIG Business
The Facts You Need To Start Your Own Hair Weaving Line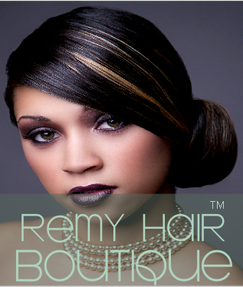 Hair is BIG Business.  There is no denying that hair extensions and hair weaves are one of the biggest fashion statements in the beauty business worn by celebrities and ordinary women alike. 
Not only are hair extensions a beauty accessory, but for women who suffer with thining hair or hair that grows very slowly, hair extensions are the answer to achieving their personal beauty ideals.
If you have been inspired to start a hair extensions line after seeing the Chris Rock Movie "Good Hair" then you know that at the hair weave extension business is a billion dollar industry.  If you have always wanted to start your own small business and have been looking for a great product to sell then, this is a great start. 
As increasingly more women go online for their everyday products (including hair extensions and hair weaves) there has never been a better time to wholesale hair and start your own hair business supplying hairand  weave extensions. 
What You Should Know BEFORE Starting Your Wholesale Hair Buisness
KNOW YOUR PRODUCT
When wholeselling hair and selling it on for a profit, knowing your product, will enable you to better connect with your customer and her needs.  There are many types and qualities of wholesale hair such as synthetic hair, human hair, remy hair, virgin hair and non-virgin hair.
KNOW YOUR MARKET
Knowing your market and the trends, lengths, textures and styles that women want from their extensions will put you in a much better positon to buy and eventually SELL your hair.
KNOW YOUR SUPPLIERS
Once you have decided what sort of wholesale hair you want to sell then you will need to source the best product at the best price from suppliers you initially don't know (and this is where you can get into a lot of hot water). Be prepared to take your time sourcing your product and request samples.  When you first start to make your orders keep reqesting small orders so that you can ensure the quality is right for what your paying.
KEEP AN EYE ON PROFIT MARGINS
Research what price hair is selling for in your City and State.  In addition stay abreast of the international currency rates (which are fluxuating) and ensure your profit margins stay above 25-30%.
REMAIN MOTIVATED
When first starting out it can be very daunting as you become responsible for ALL aspects of your business from marketing to delivery and responding to queries or complaints.  Stay motivated as this is all part and parcle of being in the wholesale hair business and running your own small business.
Hair Extension Business Start Up Checklist
What You Must Know Before Buying Wholesale Hair
The Indian Hair Report
A special E-Report that will teach you how the Indian Hair industry works and how you can begin to wholesale from them.
Hair Extensions Exposed
Learn how the natural hair can become damaged and what steps you can take to avoid damaging your hair with hair extensions.
Why To Write a Business Plan
Learn why writing a business plan is a MUST for every aspiring business person.
Good Hair Documentary
Chris Rock Investigages The Hair Industry
Indian Remy Hair
Price Comparison on Amazon
Updated: 11/12/2011, Tonii
---
Disclosure: This page generates income for authors based on affiliate relationships with our partners, including Amazon, Google and others.