Why Wizzle on Wizzley?
by Ladymermaid
Wizzley is a brand spanking new writing site which is ideal for writers, bloggers, and virtually anyone else who would like to acquire a few extra dollars through online writing.
So why should you wizzle on Wizzley?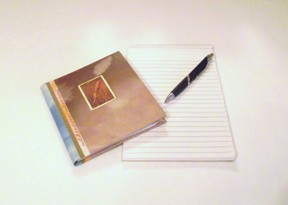 You should wizzle on Wizzley because it is an absolutely positively wonderful Internet writing site to write on. Not only does Wizzley make online writing easy to accomplish, but Wizzley also gives you the opportunity to earn monies for your favorite charity, or for yourself. 
All you have to do to begin earning money is to create a Wizzley account. Set up your affiliate payment settings for Google adsense, Allposters, Zazzle, and Amazon. Then start wizzling.
You can wizzle about your favorite hobbies, your dog, your husband or wife, how to change the oil in a car, or any other subject which you feel you are qualified to speak about. Subjects which you are not so qualified on but darn right passionate about are also welcome at Wizzley too. Just pop open a Wizzley page and start wizzling out what you want to say. It really is easy to wizzle at Wizzley.
Don't forget to wander around the Wizzley community and take the opportunity to make a few new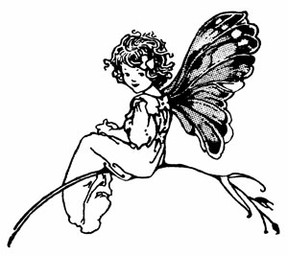 friends. There are a lot of truly spectacular writers here. Check their articles out and make friends with a few. You can also invite your very own friends to join you here as well.  
Once you get set up at Wizzley you can acquire a link to invite others to share in the Wizzley experience with you. This is my cute little Wizzley link: http://wizzley.com/?pr=198 . Isn't it cute? Not the fairy silly... my Wizzley link is the cute little blue writing directly above this text? It is my very own special Wizzley invite link and I love it.
If you think that you are ready to sign up here at Wizzley, just click on my cute little blue link, and you can join up right away. Otherwise keep reading....
To create your link just look under the "create referral link" at the bottom of your settings page. It's pretty easy to set up and once you have your link then you can recommend Wizzle to your friends, relatives, and co-workers. You will be sharing the joy of wizzling and creating a brand new batch of Wizzlers. After you join Wizzley, you can set up your very own personal link, it will look very similar to what mine does. (Look up -> yep that super duper cute little blue link is my wizzley link.)
Still wondering why you should wizzle at Wizzley? Besides earning extra money for yourself or your favorite charity Wizzley is fun. You can meet all kinds of great people here.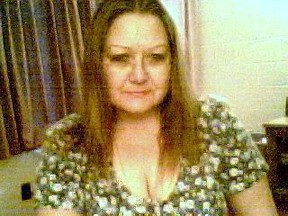 Like me for instance. I'm Ladymermaid and this is my very first Wizzle. 
This post is an example of exactly how easy it is to begin writing here at Wizzley. I followed the create a page link and this is the page that I created in one very short period of time. 
It is so nice to meet you and to see you here at Wizzley with me. You can start wizzling here at Wizzley too. It's easy.
Just Join me on Wizzley and start wizzling out a webpage, or two, or three, or four, or five.... 
All you need is a computer and you are all set to write here at Wizzley.
Acer Aspire 5 Slim Laptop, 15.6 Inches FHD IPS Display, 8th Gen Intel Core i5-8265U, 8GB DDR4, 25...

Acer Aspire 5 A515-54-51DJ comes with these high level specs: 8th Generation Intel Core i5-8265U Processor 1.6GHz with Turbo Boost Technology up to 3.9GHz (6MB Smart cache), Win...

$529.99 $514.00
Acer Aspire 5 Slim Laptop, 15.6 inches Full HD IPS Display, AMD Ryzen 3 3200U, Vega 3 Graphics, 4...

Acer Aspire 5 A515-43-R19L comes with these high level specs: AMD Ryzen 3 3200U Dual-Core Processor 2.6GHz with Precision Boost up to 3.5GHz (Up to 4MB L3 Cache), Windows 10 in ...

$349.99 $313.40
2020 HP 15.6" Touchscreen Laptop Computer/ 10th Gen Intel Core i3 1005G1 Up to 3.4GHz (Beat i5-72...

Tech specsScreen size 15.6 in WLED HD touchscreen (1366 x 768), 10-finger multi-touch supportProcessor Intel Core i3-1005G1 1.2 GHz up to 3.4 GHzMemory 8GB DDR4 2666 MHzHard dri...

$549.00 $449.00
2020 HP 14" Laptop Computer/ Intel Celeron N4000 up to 2.6GHz/ 4GB DDR4 RAM/ 64GB eMMC/ 802.11ac ...

Operating system Windows 10 Home in S modeSubscription Office 365 Personal 1-yearProcessor Intel Celeron N4000 Processor @ 1.10GHz (2 Cores, 4M Cache, up to 2.60 GHz) Display 14...

Only $209.00
Lenovo Flex 14 2-in-1 Convertible Laptop, 14 Inch FHD Touchscreen Display, AMD Ryzen 5 3500U Proc...

Featuring powerful and efficient AMD processing and a battery that lasts all day – Plus rapid recharging that can restore your battery charge up to 80% in just an hour – the Len...

$579.99 $524.99
2020 Dell Inspiron 14" Laptop Computer, 10th Gen Intel Quad-Core i5 1035G4 Up to 3.7GHz (Beat i7-...

Processor 10th Gen Intel Core i5-1035G4 Processor @ 1.10GHz (4 Cores, up to 3.7GHz, 6MB Cache)Operating System Windows 10 Professional, 64-bit, EnglishMemory 16GB DDR4Hard Drive...

Only $649.00
---
Disclosure: This page generates income for authors based on affiliate relationships with our partners, including Amazon, Google and others.