10 Awesome Movies You May Not Have Seen
by jaktraks
Looking for a good movie? Here are 10 good films I enjoy - maybe there's one you haven't seen yet.
One Person's Favorite Movie Can Be Another Person's Thumbs Down, Or Not
Movies I've watched 3 or more times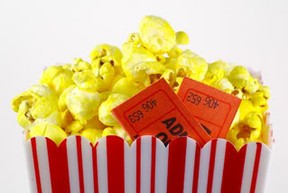 There is no guarantee anyone will like the movies I enjoy but it doesn't hurt to recommend them. Perhaps you will be familiar with some, or most, but there might be one you haven't seen that will knock your socks off, or at least your shoes.
Finding a really good film that somehow passed you by is fun. I always appreciate it when people give me movie ideas. Most of the time they are worth watching. If not, hit the off button.
I never know what to say when people ask, "What are your favorite movies? So, I decided that if I am willing to sit through a movie 3 or more times, it's a favorite." Enough blabbing - on with the show.
1 The Browning Version
Albert Finney is amazing in this movie, I can't imagine anyone else playing the role, although there is an earlier version of the film which is very good also.
Andrew Crocker-Harris is a bitter, disliked teacher at a British prep school. He must make decisions to ressurect his self-respect, or it will be too late.

2 Babbet's Feast
This movie is subtitled and a slow, quiet drama, but it fascinates me. Watching it makes me ask myself what I am so passionate about that I would give . . .   I don't want to give the story away.
Babette fixes an amazing feast for members of her adopted community.
3 Don Juan de Marco
A psychological drama (some comedy). Marlon Brando, Johnny Depp, and Faye Dunaway make it worth watching. Not a great movie, but different and delightful.
A psychiatrist works with a patient that calls himself Don Juan, the world's greatest lover. Will the psychiatrist be able to solve the puzzle that is Don Juan?
4 Mia Familia (My Family)
This movie captures me every time I see it. The story of this family is very different than mine, and yet the same.
The tale of 3 generations of an immigrant family's love's and losses.
5 The Pianist
Heartbreaking and beautiful at the same time.
A Polish Jewish musician barely survives the destruction of the Warsaw ghetto during WWII.
How Many Movies Do You Watch Per Week?
or how big a couch potato are you?
6 Finding Forrester
I love the interaction between the two main characters, and this is my favorite movie with Sean Connery.
An agoraphobic writer makes an unlikely acquaintance that changes both their lives.
7 Calendar Girls
This movie is such a delight to watch. Probably more of a chick flick, but its so well done any movie fan should see it at least once. Great cast.
Several women try to raise money for a local hospital by creating a calendar that raises eyebrows.
8 Philadelphia
Get a kleenex for the ending. It's a powerful movie and Tom Hanks Oscar well deserved. It also takes you back to when AIDS was less understood and less treatable.
A man with AIDS is let go by his employer when his medical condition is disclosed. A homophobic lawyer is the only one willing to take on the man's case.
9 Ruby in Paradise
Ashley Judd's first movie role. This movie always takes me back to when I was first venturing out into the world.
Ruby's leaves behind an unpleasant past to start her adult life in a new place. New experiences help her make discoveries about herself.
10 Anywhere But Here
The mother daughter relationship is so interesting and sometimes too close to home. I love the way Susan Sarandon plays her character. Another "not great" movie, but I enjoy it.
A mother and reluctant daughter move to Beverly Hills to start over.
---
Disclosure: This page generates income for authors based on affiliate relationships with our partners, including Amazon, Google and others.