3 Easy Ways to Become a Better Writer
by legbamel
Every writer can write better. Here are three easy ways to improve your writing.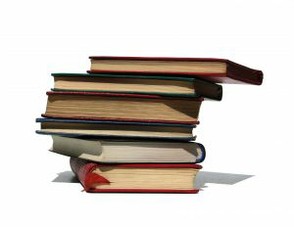 These Books Can Help You Write Better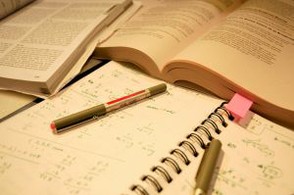 Read, and Take Notes If It Helps!
Step One to Becoming a Better Writer: Read
Write Better by Learning What Works
You'll find the same writing advice from bestselling pros and on-line freelance writers all over the Internet. There's a reason it's such a common tip: the easiest way to become a better writer is by learning what works for others.
Find people who write the sorts of things you want to do: articles, novels, short stories—whatever you'd like to do better. While you read, turn on your inner editor. Pay attention to the passages that strike you either as particularly attention-grabbing or as stilted or downright awkward. Is the story boring you? Can you find answers to the questions the introduction should have had you asking? Do the metaphors work? Is the language repetitive?
As you learn to find problems in the writing of others, look for those same things in your own. Remember that nothing you wrote is sacred or etched in stone: even that pet simile you thought so clever when you wrote it. Apply the same ruthless standards to reading your own work that you do to another author's. Your writing will be the better for it.
Step Two: Write Better by Learning Grammar
If Readers Can't Understand You They Won't Read You
No matter in what language you write, learning how it works will make your writing stronger. Grammar tells you how the building blocks that are words fit together and lets your readers understand what you've written.
While style books are useful to have on hand (and, for the geekier among us, fun to read) you can find many places on-line to research specific grammar and language questions. Homonyms, in particular, pose a challenge and misusing them destroys your credibility.
Punctuation comprises a large part of grammar and helps you organize those building blocks so that their relationships to each other are clear to your readers. Learning how to use those little marks correctly goes a long way to making you a better writer.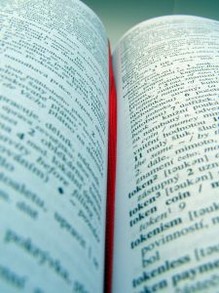 Learn Language, Write Better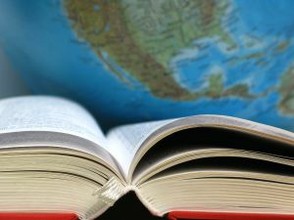 Communicate with Readers in Their Own...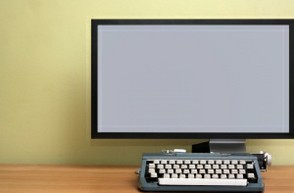 Blank Page Blues?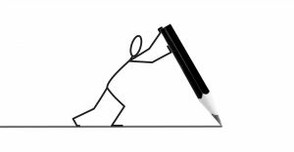 Starting Can Feel Like This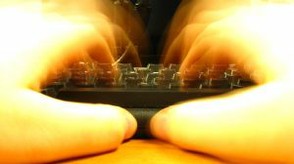 Soon You'll Be Writing Like This!
Step Three: Become a Better Writer by Writing
Practice Makes Perfect for Writers, Too
When you're feeling uninspired or frustrated by writing that isn't going well, it's easy to throw in the towel and promise yourself you'll come back to it. But no one ever became a better writing by stopping.
Even if you write nothing more than a diatribe about how frustrated you are, getting those fingers moving gets the parts of your brain that write moving as well. If your muse has left you stranded look up writing prompts on-line or describe your cat's left ear in detail. What you write matters less than that you write.
Don't throw those tidbits and rants away when you're finished. Put them aside for a few days or weeks so that they are no longer fresh in your mind and then take a look at what you wrote. Edit it, improve it, and exercise your writing skills to make it better. If it's terrible, that's all the better.
No writer's first draft is polished or perfect. Learn to accept that and improve upon your early efforts. That's what makes a writer better: shaping ideas into prose that others will want to read.
Recent Grammar and Writing Articles
One Step Forward to Becoming a Better Writer
---
Disclosure: This page generates income for authors based on affiliate relationships with our partners, including Amazon, Google and others.