5 Essential BBQ Meal Side Dishes
by wizpro
Cook up a storm and make it special the next time you fire up the grill. Don't forget the side dishes!
When you think of a great grilled meal, the first things that come to your mind probably include hearty cuts of steak and unbelievably juicy chicken wings. Meat dishes get a lot of attention and rightfully so, they are what really highlight a barbecue eating experience. But as any great BBQ King knows, you have to keep an eye on various elements if you want to get the most out of your meal. If you only concentrate on food, you're missing out on one of the most important factors that will leave your guests happy. Side dishes are just as important in many cases because they serve as a wonderful complement to high calorie meets. They are perfect way to make your overall meal healthier while adding a fresh touch of variety at the same time. If you want to consider yourself a true barbecue master in your neighborhood, then it's worthwhile to explore side dishes as well.
Fresh Salads - there is no better way to add health to your meal that with fresh vegetables. Salads are also incredibly easy way to provide texture and nutrition to your menu. Best of all, they are incredibly easy to prepare and everything can be done beforehand. There are numerous styles of salad for you to try but perhaps nothing beats a wholesome garden variation. Something with a little bit of everything is sure to please, and don't forget to put the dressing on the side for added health.
A Salad Idea
Sweet and Tasty Pasta Salad
Ingredients
50 g green beans
125 g lean cooked ham or bacon
1 pear - green
350 g mixed pasta shapes
75 g 25% reduced-fat mature Cheddar cheese, grated or course
110 g peeled fresh dimpled pineapple, diced
1⁄3 smaller onion, finely chopped or diced
4 tablespoons fresh white mayonnaise
1 tablespoon sunflower oil (optional) or olive oil
1⁄2 teaspoon balsamic vinegar, or to taste red wine vinegar
2 1/2 tablespoons coarsely chopped walnuts or hazelnuts
Here is an offshoot of past a salad that's extremely easy to make all giving you a touch of tangy and sweet due to the natural ingredients. All it takes is a bit of time to cook the pasta beforehand, and everything else is self-explanatory. You'll also need to boil the green beans, but other than that the ingredients are pretty much good to go. Combine the pasta with cheese and flavored ingredients into one bowl. Mix in the mayonnaise and then gradually adding everything else. Mix well to ensure proper blending while leaving all of the spices for the last stage of the process. It's a free-for-all in terms of how you want to add everything together, and there's plenty of room for adjustment with the cayenne pepper if you want to make the whole thing a bit spicier.

Bread - some of the best elements in a barbecue meal don't even come from your gas grills. Bread can be baked beforehand or simply purchased from your local grocery store. There's nothing like a fresh loaf of bread with a light touch of margarine or butter. There's lots of items in this category but some of the best to go along with your BBQ include French bread, cornbread, or something loaded with whole wheat and fiber.
Pasta and Rice - rice complements barbecue food perfectly and you can find different cultural inspirations for this dish. For example, rice and beans or rice pilaf are two variations that would work quite well. Even a simple white jasmine rice dish can help to cleanse the palate a little bit with other salty foods on the menu. Pasta also offers wonderful opportunities with things like spaghetti or lasagna on the side.
Traditional Favorites - you can't forget about traditional favorites either because a barbecue meal wouldn't be complete without potato salad. Coleslaw is another common entry that demands to make an appearance. Other traditional barbecue favorites include corn on the cob and veggie kebabs.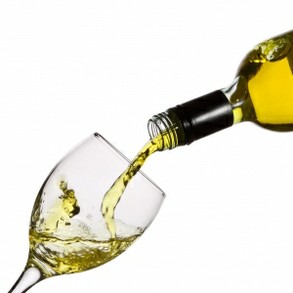 wine
Drinks and Dessert - while these elements aren't technically a side dish, they are something you definitely can't ignore. No barbecue would be complete without an ice chilled beer right out of the cooler or fridge. Make sure to have a wide selection of drinks for kids and adults alike. And when it comes to dessert, you can either really bring it home with something heavy like cheesecake, or offer a nice light touch with the simple crêpe and ice cream.
It's all about combining various elements to form one impressive menu that will have your guests absolutely full. Some dishes work better with others and it's your job to experiment to find the best combination. You should also put as much effort into your side dishes as you do with your grilled food, and it's a great opportunity for family to get involved as well. When everybody helps out a little bit, it makes that barbecue meal just a little more special.
A Great Idea for Drinks
Blueberry Tangers!!
The easiest way to go about it is to have a cooler filled with all your favorite beverages. But you can also choose to have a self-serve bar or even rent a margarita machine when your guests can help them selves. One great idea for drinks is to freeze pieces of fruit (strawberries, grapes, blueberries) and then have them on hand to effectively serve as ice cubes. This is a great way to add a special summer fruity flair to your beverages are keeping them cool at the same time.
---
Disclosure: This page generates income for authors based on affiliate relationships with our partners, including Amazon, Google and others.