Great Desserts for Romantic Occasions
by wizpro
Nothing goes better with a romantic date than a great dessert - here are some of the best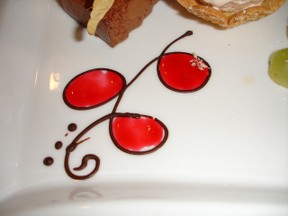 You can't always create romance out of nothing, but you can certainly help your chances with the right elements. One of the things that can top off a night with someone you love is a great dessert. If you've got a nice chemistry going with another person, then there's nothing better than sharing a sweet dessert at the end of a meal. It's intimate and fun at the same time, and let's not forget what a delicious experience it is. It's not often that we get to treat ourselves to fancy desserts, which is why sharing it was someone else is so special. With so many choices out there, it might be hard for you to decide which romantic desert you want to bring into the picture, so here are a few suggestions along with recipes in case you want to prepare them on your own.
Lava Chocolate Cake - this is a robust and flavorful chocolate cake that lives up to its name. It bubbles over with decadent flavor and makes the perfect thing to share. This isn't the type of cake that you would order on your own since it's just so darned sweet. And that's why it makes the perfect thing to share between a loving couple or two people who are enjoying their very first date. You'll love the layers of chocolate offset by light cream and powdered sugar.
Lava Chocolate Cake recipe
4 oz dark chocolate (this is one regular chocolate bar)
2 extra large eggs
5 tbsp butter
2 tsp cocoa powder
1 extra large egg yolk
3 tbsp sugar
3 tbsp flour
pinch of salt
powdered sugar to taste
Making this cake is just like the process used for any other type of cake, but the big difference is the incorporation of your dark chocolate bar. You don't want it to melt at the wrong temperature otherwise you'll get a call be cake rather than something light and fluffy. Make sure to mix all of the liquids at an even pace and get them fully incorporated with your powder ingredients. You'll notice more liquid here than usual which accounts for the silkiness of the overall finished product. Once you have melted chocolate and eggs together, combine everything else and refrigerate the mixture for about 30 min. Preheat your oven to 425° F and then bake for about 15 min. Add powdered sugar after you've given your cake a chance to cool.
Fondue - fondue is a wonderful desserts option to share as long as you don't over-do it. This is a great thing you can set up at home and it doesn't require a lot of work, just the right equipment to make sure things go off without a hitch. The most important ingredient is a nice light milk chocolate and different pieces of fruits or candy for dipping. Remember, if you want the romance to continue it's best not to eat too many chocolate covered treats which is why you might want to limit your initial selection just in case.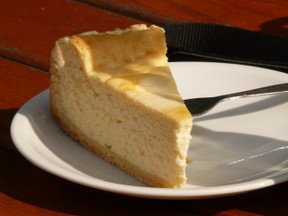 Cheese Cake - this is a sinful dessert that can be brought to print action with the right toppings. It's a little bit of a pain to make on your own but that's nothing that can't be solved with a bit of ingenuity - namely buying a few slices at your local bakery. No one can really finish a whole cheesecake on their own anyways since it's one of the heavier desserts available. Make sure that you have the right toppings as well because the right touch of strawberry or chocolate will really bring this dessert to a whole new level.
Crepes - this light French option is a popular choice especially since it combines texture and sweetness perfectly. Even better, they are relatively easy to make after you get a little bit of experience. It's a combination of cooking scrambled eggs and pancakes, and if you can do it right you'll be rewarded with the perfect sync rapes they go well with any romantic occasion. You'll surely impress your date by being able to whip up this delicious treat in just a few minutes.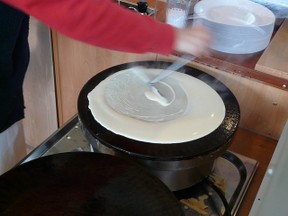 Crepe Recipe
4 eggs, lightly beaten
1 1/3 cups milk
2 tablespoons butter, melted
1 cup all-purpose flour
2 tablespoons white sugar
1/2 teaspoon salt
You might want to buy a specific pan for cooking crepes for the best results, but you can use a regular skillet as well. Mix the ingredients so they are evenly blended, and you can keep your pan at the same time. Use butter liberally to evenly coat your pan while it keeps, but make sure that you don't let it get too hot. Butter has a tendency of burning at lower temperatures and that's one mistake you want to avoid. When your pan is ready, cook your crepes just as you would in a war pancakes, and use your sense of sight to tell you a when they're done. Try to eat them as soon as they're ready because that's when they taste the best.
Ice Cream - this dessert selection proves you don't have to be too fancy when it comes to a romantic choice. What could be more romantic than a walk on the beach as the sunsets while eating a nice ice cream cone? This is also a great selection that goes along with any of the other desserts on this list. Making ice cream is also relatively easy with modern equipment that basically does all of the work for you. All you have to do is add the right ingredients into an ice cream maker and let the automated motor do the rest. Most popular brands can get the product ready in about 20-25 minutes, and then you'll be free to use your ice cream however you like. Want to know how easy it is? Here's all you would need for a very basic vanilla ice cream:
1 cup powdered sugar
1/2 cup whipping cream
1 tablespoon plus 1 teaspoon vanilla extract
1 quart half-and-half
---
Disclosure: This page generates income for authors based on affiliate relationships with our partners, including Amazon, Google and others.