A Second Chance
Life is never exactly what we expect. Many times, it is as it is to teach us about ourselves and to teach us how best to love.
On a hot day in July, during my sixtieth year, I came full circle, stepping back into my past, facing the pain I had tried, unsuccessfully, to leave there. It had been eight years since I had seen the young woman standing before me.
I first met her when she was eleven years old, living at a girl's ranch for female foster children. She had come from a broken family, her mother addicted to cocaine. Along with a younger brother, she had lived, for awhile, with their grandparents but the children had become too much for them to handle alone.
My foster home was set up for two foster daughters and, at present, I only had one. Therefore, the child made preparations to move into our home. There, she remained for two years. After some trouble involving both my foster daughters, the girls were separated and she was moved to another home.
A year went by and then a call came from this young girl, asking to come back to us. I thought it over, talked with her, and decided to bring her home.
Six months into this arrangement, she and the other child in our home, whom we had adopted, decided to run away. This wasn't the first run for this young girl. I knew, after this, that the two girls would again have to be separated, this time permanently. Due to the adoption, there was no choice to make as to which girl remained.
The loss of her was very difficult for me. I had grown to love her as my own.
I decided it was best to close my foster home and focus my attention on our remaining daughter. But I could never forget the child I felt I had failed.
Now, all these years later, she was requesting that I be present at the funeral of her beloved grandmother. I, too, had grown to love her grandmother and wanted to attend to pay my final respects to a wonderful, loving woman.
I was apprehensive about seeing my foster daughter again. Her life had followed paths that I would not have chosen for her and, now a mother herself, was struggling with her life.
After some thought, I wrote her that I would be there.
As I crossed the parking lot, I was unsure that I was doing the right thing. But, as I walked into the funeral home, several family members walked up to me, recognizing me immediately. As they showed their pleasure in seeing me again, my apprehension began to fade.
Soon, she walked in and I could see the uncertainty and the pain in her eyes as she looked at me…the uncertainty of seeing me again and the pain of losing her grandmother.
Immediately, I stood and hugged her, telling her I was glad to see her. As I said the words, I realized just how much I had wanted to hold her again and truly was glad I had come.
After the ceremony, we all filed out into the yard to release balloons into the sky in her grandmother's honor.
Looking around, I found her standing alone in the parking lot. When I approached her, she told me she was asked not to cry because they had planned a celebration of life. However, the tears were streaming down her face as she turned her back to the others.
Instinctively, the old protective feelings welled up inside me again as though we had never parted. I put my arm around her waist and told her it was okay to cry. I reminded her that she had truly lost her mother that day…the woman who had always been there for her. She turned to me and said, "That's exactly it. My family just doesn't get it!" We stood there together as she shed her tears for her loss.
Again, I thought how glad I was that I had come. I couldn't be there for her those years ago but I could be there for her today.
Later, we went to lunch together, talking and laughing the way we had when she was a girl. How I had missed her sense of humor and her giggle. For just a little while, she was the child of my memories and we shared our lives once again.
What does the future hold for each of us? I have no idea but I know my love for this young woman has survived the years and the irreversible events of their passing.
She has returned to her babies, living in another state. We are no longer sharing space as we once did. However, we are sharing our lives as friends and we have been blessed to have been given a second chance.
The good Lord has a plan and nothing is over until He says it is over!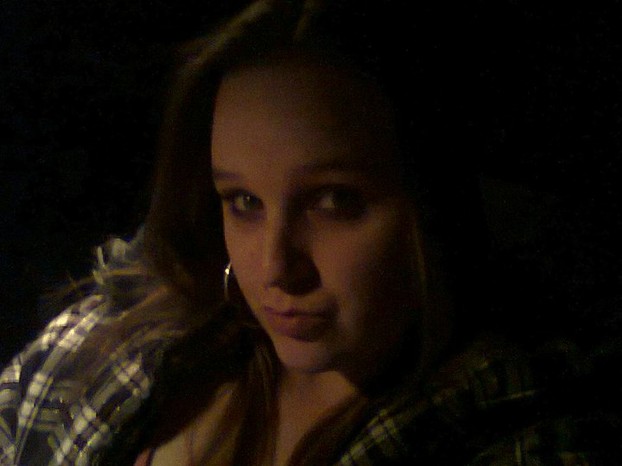 Brittney
Related And Other Articles by Eugenia S. Hunt
Wegener's Granulomatosis
How many know what this is? How many of you can even pronounce it? I can't. And yet, I have lost my dear friend, Elsie Harris, to this disease that seemed to come out of no where. Until Elsie's diagnosis, I had never heard of it or it's deadly affects and she would be the first to tell me to alert the public of this rare disease.
http://www.squidoo.com/foster-teen-parenting
Nothing prepared me for fostering teens!! I was given nine weeks of training from the Children's Home Society before taking my first foster child. There was a great deal of information to digest in a short span of time. It left me with the innocent impression that I was ready to tackle the job.
http://www.squidoo.com/audreys-story
On a brisk, January evening, she entered my life, a tiny, little thing with hair of corn silk, still reeling from a failed adoption.
http://www.squidoo.com/audreys-story-2
During the first month we had Audrey, we worked very hard to make her feel at home. It was difficult for her, at eleven, to start all over again in a home filled with strangers.
http://www.squidoo.com/audreys-story-3
Audrey only had one thing left from her past. She had carried with her always a small, heart shaped frame containing the photo of a young, dark haired girl sitting outside with two other children. She talked openly about this little girl, who was her half sister, Holly, and how much she wanted to find her someday.
http://www.squidoo.com/audreys-story-4
On January 22, 2000, I first met a little girl with long, strawberry blond hair and the biggest, green eyes I had ever seen. You were just a couple of months short of your twelfth birthday and so very tiny and alone. When I look back to that night, never would I have expected the magnitude of our meeting or what lay ahead for both of us. All I realized, at that moment in time, was my uncontrollable urge to protect you. It was overwhelming!
---
Disclosure: This page generates income for authors based on affiliate relationships with our partners, including Amazon, Google and others.