Adding Value: Commenting on Wizzley Content
by ronpass
When you comment constructively on Wizzley you build your brand and relationships. This adds value for yourself, the author and the social networking site.
Building Your Brand With Your Comments on Wizzley
Brand building through commenting on social networking sites
When you comment on content in social networks, such as Wizzley, you are building your brand.
So if your comments are constructive, insightful and value-adding, you are building a positive brand.  In contrast, if your comments are superficial, derogatory or unrelated to the content on Wizzley, you are damaging your brand and your relationships.
Social networks are closely interconnected because increasingly people operate across multiple networks.  The ubiquity of the Internet ensures that your brand follows you wherever you go.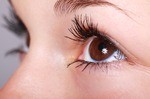 You need to remember, too, when considering your brand that Google is watching you!  So through your commenting on social networks you have the opportunity to shape Google's perception of you and your areas of expertise. 
Building Relationships Through Commenting
Relationship building through commenting develops others and builds community
Commenting on social networks in an appropriate way not only builds your brand, but develops your relationships, enriches your community, adds value to the author and to the site hosting the content.  So, for instance, when adding quality comments to the Wizzley site you are benefiting yourself, the author and the site itself – so everyone benefits. 
Relationships develop as we share something of who we are, what we value and what our interests are…this is how connections are made.  We hear a lot about authenticity on social networks and it is often misconstrued as "being out there" or "putting on a face".  Fundamentally, authenticity is about "being real" and our colleague and friend, Chef Keem, epitomizes this on Wizzley and elsewhere on the Internet. 
Community g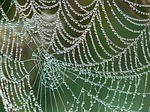 rows and develops as relationships form, expand and deepen.  Wizzley is a community of writers, so the community is as important as the articles on the site. 
Adding Value Through Your Comments
Building other's self-esteem and the site's value
When you provide quality comments, you add value to the author on two fronts – by enriching their article and by building their self-esteem and confidence.  This is often the most overlooked aspect of commenting on content on social network sites.
You add value to the Wizzley site and community because Google increasingly values on-site activity – not only original content, but also visits, comments and forum exchanges.   So on-site activity undertaken in a constructive way builds Wizzley's ranking and enables everyone to benefit from the resultant search results.
To make value-adding comments, you need to read the article, absorb it and put some thought into how you will respond.  It's thoughtfulness that will show through and build your brand and relationships.  You can never measure the positive impact that such support can have on the individual author.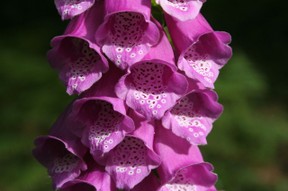 So the reality is that you are building your brand and relationships whenever you comment on the content on Wizzley - this happens despite your level of consciousness about what you are doing.
Social Networking - Building Self-Esteem
---
Disclosure: This page generates income for authors based on affiliate relationships with our partners, including Amazon, Google and others.