Adult Coloring Books
Did you know there were adult coloring books. Such a great way to relax.
Reduce Stress: Take up Coloring
Life in this era can be pretty stressful.  Finding time to pursue a hobby can be pretty difficult so we all end up being rather closed in individuals, instead of rounded ones.  And yet, we all need an outlet to relax, an outlet to experiment with our creative side.
We are not one-dimensional people, we have an analytical side and a creative side, every one of us.  In some people, one side offsets the other and that is the way it should be.  However, finding some time to indulge the other part of us is essential to living a full life.
Have you ever considered coloring pages?
Coloring pages for adults
Adult colouring books can provide an outlet for you.  When you have had a stressful day in the business world and you need to unwind, then you can get your coloring book out and carefully color in all the patterns and focus in on creating a thing of beauty.  It makes the cares of the workplace fade into the background.
Another way adult coloring books can help is when you have a problem to solve, at work or otherwise, opening up the creative side of you is a great way to think outside the box on a problem.  Time spent coloring may be more effective than time spent focusing in on the problem at hand because your brain is free to explore a few different, and what may seem outrageous ideas.  This will ultimately lead to the solution you would not have found by only thinking about the problem.
I have worked with mental health therapists who have found that getting adults to color is an activity that helps them relax and express themselves even more clearly that they would with words.
Paisley Coloring Book
There are so many different kinds of books available as well for instance here is a Paisley Designs coloring book.  Doing each page of the book takes a little bit of time but the work you can produce as a result of doing it is outstanding.  The thing to do with this book is photocopy the page and color on the copy.  This way you avoid spoiling the coloring pattern on the other side of the page If you choose to use marker pens.  That way you can even do the patterns time and again.
Buy Paisley Designs Coloring Book
Art Masterpieces to color
Here is an adult coloring book featuring Art Masterpieces.  These are all the works of the great Art masters which you can color in to your specification.  Have you always felt you could potentially do a better job, well here is your chance!  OR you can stick with the original colours.  It is completely up to you.
Create a Masterpiece easily
'Art of the Greats' Coloring Books
To carry on with the art theme, there are a number of coloring books showing pictures of the late great masters of art.  You can then color all of them in to your taste or to the taste of the original artist.  Take a look at a few of these.
Color Your Own Monet Paintings (Dover Art Coloring Book)

Colorists of all ages are invited to create their own versions of artist Claude Monet's lovely landscapes, seascapes, and graceful figures. Thirty ready-to-color drawings, ...

$5.48 $16.47
Color Your Own Van Gogh Paintings (Dover Art Coloring Book)

Thirty meticulously rendered black-and-white drawings of van Gogh masterpieces. By referring to the accompanying full-color illustrations, you can bring alive these skillful ...

$13.0 $1.9
Color Your Own Impressionist Paintings (Dover Art Coloring Book)

Use colors of your choice, or recreate the original hues, for 30 great paintings, among them Mary Cassatt's Mother Combing Her Child's Hair, Renoir's At the Concert, and 28 ...

$5.69 $2.49
Color Your Own Renoir Paintings (Dover Art Coloring Book)

Thirty full-page adaptations of the great French Impressionist's finest paintings for would-be artists to color include On the Terrace, Woman with a Fan, Luncheon of the ...

$6.81 $4.19
Abstract Adventures
Did you know you could create coloring pages yourself? A nice option if you are handy with a graphics program.  For the rest of us however, we could use the pages of Kendall Bohn who is a professional himself and has produced numerous designs that adults everywhere can color in and make their own.
There is a series of books designed by Kendall Bohn to awaken your creativity with topics ranging from fantasy to 'under the sea' and a whole lot more.  
Coloring Pages for Nature lovers
Are you the type that loves walking through parks, up and down hills or staring at cows? Then there are coloring books that will suit even you.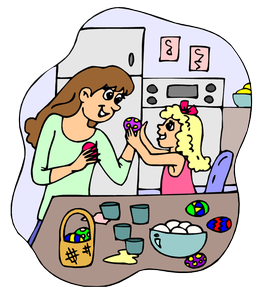 Discovering these coloring books has allowed me develop an even better relationship with my young daughter as she and I can now spend time together coloring.  It used to be something she did alone with a little help from me but that is all changed now as we sit together and color away.  She just loves some of the illustrations, particularly the nature ones.
Dover Nature Coloring Books
A Walk in the Woods Coloring Book (Dover Nature Coloring Book)

Accomplished illustrator and nature writer takes you on a beautiful tour of the four seasons, pointing out with great artistic and verbal skills the many mysteries of nature — ...

$3.99 $1.35
Butterflies Coloring Book (Dover Nature Coloring Book)

Forty-three finely detailed, accurately rendered illustrations of pipevine swallowtail, monarch, buckeye, white admiral, olive hairstreak, California dogface, mourning cloak, ...

$4.99 $1.08
Wild Animals Coloring Book (Dover Nature Coloring Book)

Detailed and ready-to-color drawings of 47 species: rhinoceros, snow leopard, giraffe, reindeer, gorilla, tiger, giant panda, elephant, kangaroo, many more. Brief captions ...

$4.99 $12.95
Wonderful World of Horses Coloring Book (Dover Nature Coloring Book)

Thirty handsome illustrations capture the legendary grace and beauty of the horse. Depictions of mounted riders; horses racing across fields; mares with their colts; horses ...

$3.99 $3.57
Favorite Dogs Coloring Book (Dover Nature Coloring Book)

Forty-two popular dogs — collie, poodle, dachshund, others — beautifully rendered. Captions, glossary, and brief history offer fascinating facts about humanity's "best ...

$4.99 $1.18
What do you need for filling in the coloring pages?
I love to use coloring pencils as I like the result obtained.  I am also a fan of Crayola as so far they have proved to be the best coloring pencil I have ever used and they have been around for a long time.  I still remember using them when I was a child.
Marker pens can also be used or watercolors.  The watercolors could give the art coloring pages a hint of reality.
Ultimately, the choice is yours.
Coloring pencils and markers
Crayola 50ct Long Colored Pencils

Crayola Colored Pencils come in a super spectrum of 50 vivid colors. These pre-sharpened pencils are thick and strong perfect for all of your coloring needs. The smooth colors ...

Only $7.97
Crayola 64 Ct Washable Markers

NontoxicCrayola® Washable Markers are perfect for travel.

$13.92 $12.41
Coloring is not just for children
Coloring, though it seems childish, is a great pastime for any adult, whether you consider yourself artistic or not.  As much as I love music, I do feel completely unable to produce any great works of art (or any simple works of art, for that matter) but these coloring books for adults are amazing at helping you feel like you can produce greatness.
---
Disclosure: This page generates income for authors based on affiliate relationships with our partners, including Amazon, Google and others.