An Arizona Man's Wizzography - Few Regrets
by john111
This article is a short biography relating the highlights of a baby boomer who grew up in Tucson, Arizona. It starts in the 50's and ends in the 21st century.
Cactus is What it is All About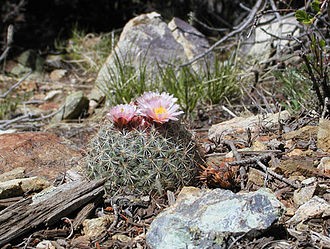 Hedgehog cactus
My Life from Maryland to Pennsylvania to Arizona to California to the Pacific and Back to Arizona
Reflections
Let's start at the beginning, shall we?
I was born in Baltimore, Maryland in 1949. Soon after my parents moved to Philadelphia, Pennsylvania. In 1954, we moved to Tucson, Arizona.
We traveled way out to Tucson (my brother and sister and parents) because my mother had a bad time in the Pennsylvania winter. She would frequently come down with pneumonia. I am told that the doctor after treating my mom came to the conclusion that the only thing that would help my mother's lungs was a dry climate. So......my father who was working very hard finally decided to get a job and move. He started work in 1954 for the Hughes Aircraft Company designing missiles in Tucson, Arizona.
Tucson was not as big as it is now (obviously!), but what I mean to say is it had a laid back sort of character which I have sometimes heard referred to as a cowboy town. It was expanding, but the culture of the city didn't keep up with high folutin' changes. Growing up there because of this was not that hard. There was a friendly aire about the place and lots of kids (like everywhere in the 50's and 60's!).
We kids grew up in a middle class community on the eastern end of the town limits. Our community was like an island; it was built outside the city to attract folks who wanted a desert life. The homes had cactus in the front yards for the most part (which was a little hard to get used to) and between the edges of the community was a couple miles in all directions to civilization. We frequently encountered desert critters like javalina, lizards (we loved to catch horny toads ), and snakes. We were always on the lookout for scorpions which we were warned about all the time. Our family was lucky and avoided a scorpion sting while many others had their nasty encounters.
My sister and I went through grade school, junior high, and high school in Tucson. Drugs were not such a big deal back then. I don't think many kids used them, or if they did, I was totally unaware. The big thing was to sneak beer. Back then it seemed a high percentage of parents used alcohol. In retrospect, I think that my dad started using it in WWII, while my mom probably used it to get some peace from us kids! I make no judgments - but I think alcohol was actually used more than it is today. Maybe I am wrong. We were well-kept kids - we always had good medical care, plenty of food, and a very nice roof over our heads. I suppose you could say that our childhood was idyllic. My sister and I lost my brother in 1962 to leukemia. Enough said.
I attended the University of Arizona in 1967 - 1968 but was not sure, like many kids, what I wanted to do in life. I was enrolled in the School of Mines.
In November of 1968 I enlisted in the U.S. Navy. After boot camp I went to Hospital Corps School to become a medic. This all took place in San Diego, California. The Vietnam War was raging at that time, and I wasn't sure what was going to happen to me. I was standing in line waiting to get on a big brown colored trailer headed for Camp Pendleton, California. There must have been a quota of some sort because at one point the doors shut and those of us still in line were told we would get further orders. Wow!
I went to the Naval Training Center in San Diego and worked at a dispensary for about 2 years. Then, I went to sea on the USS Constellation CVA-64 the end of 1970. She was a beautiful aircraft carrier. I spent 1 year on her and saw many a place that I probably never would have seen. In 1971, we participated in events that I think helped to bring the Vietnam conflict to resolution.
On Christmas of 1972 I was discharged. I then went back to the University of Arizona in Tucson on the GI Bill and completed a double liberal arts major in mathematics and English. Then it was on to teaching math at two different middle schools over 20 years. Probably one of best things that ever happened to me occurred in 1980 when I got married and was blessed with 2 beautiful daughters. Nothing in my life can compare to bringing up my kids. There were so many memorable moments that I couldn't list them all here. Suffice it to say, life was wonderfully puzzling with me and three women.
In 1996, my health took a turn for the worse and I retired early from teaching. For the next 6 years I received medical treatment and also did part time jobs. I started repairing and selling stuff that was junk, doing yard work, and repairing cars. In short, I did whatever I could to make a buck. I was divorced in 2002. Perhaps it has happened to you. I think when the kids left there was a big hole in our lives that needed filling but we did not know what to fill it with.
One day I decided to look up an old friend from my Navy days. She was the sister of one of my buddies and I had lost contact. Surprising to say, she was home from work that day and we had a great conversation catching up on where our lives had taken us. As you probably anticipated, we got together and we are happily married today.
In 2005 we decided to sell our house in California and come back to Arizona. I had health insurance through the state of Arizona and needed to get her on my plan in order for her to stop working. Her health was failing and I saw the symptoms. We now live in Superior, Arizona, a small copper town east of Phoenix about 60 miles and really love the place. It has around 3000 people and the biggest employer is BHP (an Australian company that has done great things for the town including fixing up the mess former mining companies left the town with). Without getting too romantic, I would suggest that I would like to end my life here. The people are friendly, there is less hustle and bustle, and the air is cleaner.
I have one article on Wizzley which spun around in my mind because of another article I read. It is my first here and is about a proposal for a third party candidate for the 2012 presidential election. Most of my work has been on InfoBarrel.com and HubPages.com. I want to write more for Wizzley, but, alas, I am a slow writer. I think soon I will be more productive.
If you are still here, may life treat you right.
The Sites of Eastern Arizona
Highlights Around the Copper Triangle
Arizona
As the desert rises to the mountains east of Phoenix, Arizona, an area which is part of the high desert reveals itself. Famous old historical sites, arboretums, historical peaks and mountains, copper towns founded in the 19th century, and lush desert growth landscape are sources of enjoyment for those visiting Arizona.
Recreational Gold Prospecting Blog
Free Equipment Plans, Tips, and Advice
https://freeprospectingplans4u.blogspot.com/
What's in Williams, Arizona?
Gateway to the Grand Canyon
---
Disclosure: This page generates income for authors based on affiliate relationships with our partners, including Amazon, Google and others.