Benefits of growing Aloe Vera at home
by Kesken
The benefits I gained from growing the aloe vera plant for home use.
Why grow aloe vera?
I grew up a lot around Aloe Vera. My mother always had it in her garden. I never saw it's use other than a prickly thick leafed plant that gave off a gross smell when cut. For me it just took up space. Of course things change, and I guess it changed pretty significantly for me to write about it's merits. But I thought it was necessary. For those who don't know, the Aloe Vera plant is a plant that is pretty much the tag line for many forms of cosmetics, and it's many pros can be deserved on one hand, but exaggerated on the other. I decided to state my own personal experience with the plant. I like lists, so I'll list the benefits in my chronological experiences!
Aloe vera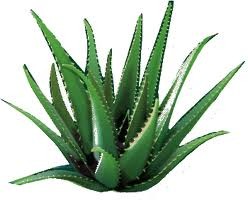 aloe vera
1) Sunburn Treatment
I live in a tropical region, but I never had any experience with sunburn. That is, until I went out to the beach and stayed too long outside.  Don't let any one tell you that you won't get sunburned while it is cloudy, because the UV rays still filter down, not to mention the reflective water and white sand and you've got a situation there. That is what happened to me. By nightfall, I couldn't even lie down! It was that painful. Then, as a method of treatment, my mother cut the plant and applied it on my skin. It does smell and is very sticky and slimy. But it worked. Rather marvellously. It limited the peeling and eased the pain, which I didn't expect.
(2) Ingrown Hair
It works well for razor bumps and ingrown hair also. After using at least 5 over the counter products to deal with ingrown hair( Yes , 5 and all did not work) I subjected myself to the plant again. This time I cut it myself. It was a last resort, but I felt I had no choice. I still didn't like the smell but I applied the gel straight from the plant to the affected area. After it's use, I placed it in a bag and put the leaf into the refrigerator for further use. In 4 days the swelling went down and all inflammation was gone! This was something that had bothered me for 2 months, gone in as little as 4 days!
3) Regulation of the digestive system
This was the most debatable feature of the aloe vera plant. As you've probably noticed, I hate the smell of Aloe Vera. But I hate the taste even more! But I was given it to drink (unknowingly of course) by my diabolical family  'for my own good' when I was suffering from stomach aches and constipation. It actually worked. Yes , it was very hard to consume because of it's very bitter taste but the pain eased considerably and all went smoothly (in a matter of speaking.) 
How can I get it?
Aloe Vera has been used for many other treatments. Nutritional benefits, wound treatment, herbal medicine are among many of the purported uses of aloe vera. I don't know the extent of these functions, I can only give my own experience. But I recommend that you try to obtain the purest form available if you can't obtain the plant.There are small breeds that fit into a small plant pot so it can be kept in small spaces. Once you give it enough water, soil and sunlight, you should have no problem. Again, if you can't get the real thing, get a product with a very high percentage of the stuff. As with many things, be conservative on your use.
Costa Farms Aloe Vera Live Indoor House Plant, 10 Tall, Ships in 4-Inch Grow Pot

Known for it's topical medicinal benefits, Aloe Vera plants add instant décor to any room, bath, or kitchen. Featuring thick, textured, lush leaves, the easy-care Aloe Vera is a...

Only $13.80
Costa Farms Aloe Vera Live Indoor Plant Ships in Grow Pot, 10-Inch Tall, 2-Pack

Known for it's topical medicinal benefits, Aloe Vera plants add instant décor to any room, bath, or kitchen. Featuring thick, textured, lush leaves, the easy-care Aloe Vera is a...

Only $17.99
AMERICAN PLANT EXCHANGE Aloe Hedgehog Live Plant, 6" Pot, Indoor/Outdoor Air Purifier

Hedgehog Aloe is a very forgiving succulent, making it a perfect plant for hectic households or for first-time owners. This plant makes quite an impression with its blue-green l...

Only $19.99
You might also like
Grocery Store Gardening
How to grow fruits, vegetables and herbs from the produce department of the g...
The English Hedge
England is a landscape made by hedges, and now environmentalists are rediscov...
---
Disclosure: This page generates income for authors based on affiliate relationships with our partners, including Amazon, Google and others.