Best Writing Sites On The Internet
by Natasha
Searching for the best writing sites on the internet?  I can understand how time consuming and irritating it can be to weed out the crap from the numerous revenue sharing writing sites which claims to be the best.  Infact, when I first started my journey to make money online, I signed up for more than 30 sites and 90% of those sites were crap, not transparent and many got shut down.  So, now I am extra careful to choose sites I write for.  Listed below are the top 5 sites that I write for and are some of the best writing sites on the internet.

Xobba - Best Writing Site
Be a part of the secret tribune.  Writing for Xobba is as good as writing for your own site as it shares 90% of the revenue impressions with its authors.  Xobba is built around 'Earn While You Learn' concept and authors/partners get to learn about the advanced functionalities of wordpress.  This knowledge can be applied to your own sites.  It will really help.  Here's what Xobba offers to its partners:
90% impression share of Adsense and Amazon
Personalized Xobba branded email account.  (e.g. [email protected])
Monthly contests and rewards.  You can find about the latest contest, contest rules and prizes at Xobba Facebook page.
Free wordpress hosting and SEO assistance for your own sites.
There are many more tools that Xobba offers to its partners.  Also, new tools and rewards are frequently added.  To see list of all the tools and rewards, visit the Xobba rewards page.
Anyone who is serious about making money online, should give xobba a try.  There is a small application form you have to fill to become a Xobba writer.
Wizzley is a fairly new site but it really impressed me from the moment I joined the site.  The site has a neat professional look, its superfast and allows easy navigation.  You can create articles on Wizzley within minutes.  This site is run by experienced and reputed online writers and it certainly has a bright future.
Here's what Wizzley offers to it's authors:
50-60% of revenue impression share
Earning opportunnities from Adsense, Amazon, Allposters and Zazzle.  They are soon planning to bring Ebay option too.
Offers various modules that helps your article look better and more authoritative.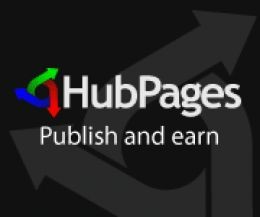 Hubpages
Hubpages is a very popular writing site.  It shares 60% of impressions with users and authors can monetize their article via Adsense, Amazon, Ebay or Hubpages' own ad network.  Hubpages is a nice place to learn the ropes and get started with your own website.
Infobarrel is a PR 4 site and shares splits 75% impression in favor of the author.  You can increase your revenue share upto 90% if you participate in their monthly contest.  Infobarrel offers monetization via Adsense, Amazon and Chitika.  This site has a strict editorial policy and you will rarely see any spam articles there.  Definitely a nice site to write for.  Give Inforbarrel a shot.

Squidoo
Another popular revenue sharing site worth writing for.  Though I havn't had much success with Squidoo (Honestly, never tried much) but I, personally know many writers who are making good money from Squidoo.  It does not share impressions but shares revenue based on the article's ranking on Squidoo.  It is a nice place to promote your own sites and other articles.
Give Squidoo a try!!
Final Note
All the sites featured on this page are some of the best writing sites on the internet and all allow authors to retain copyright to their work, that is authors always own their content, has transparent revenue sharing model and a dedicated forum where users can ask for help to their problems and also share tips and tricks.
Personally, I would recommend that you join multiple writing sites and spread your work across them.  Keeping all your eggs in one basket is not a wise move.  Diversify and build a sizable portfolio on the writing sites you choose to write for.
---
Disclosure: This page generates income for authors based on affiliate relationships with our partners, including Amazon, Google and others.