Checking Employment References - How Far Should Employers Go?
by Ping
Checking employment references is important for both employer and employee. Accurate professional, volunteer, and school references are necessary; but, not always a credit check.
Complaints About References and Background Checks
  I received an email from an irrate job seeker recently to the effect that employers should "get off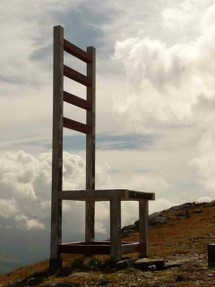 their high horses" and stop checking references. The message went on to say that no one has good references and that if employers were fair and "good people", then job candidates would not need to lie on resumes and job applications. 
These are false statements made by a prankster or an ill-prepared, unemployed worker or new high school graduate. They also sounds like the voice of someone that feels entitled to a job without putting forth effort in securing or maintaining a position and a good work record.
Unless one can live off-grid or accumulate wealth or other resources independently, then a job seeker in the world of work needs at least a solid background of productive work (school or employment), good human interractions, and honesty. Job seekers should expect reference checks to be done into former employment, school, and volunteer work. A criminal background check is also often required and proof of legal right to work in the USA is always needed. However, credit checks are becoming illegal in increasing numbers of US States, unless connected with cash-handling jobs.
Some workers also do not understand the concept of Continuous Improvement. In past decades, workers received yearly raises in pay for staying with the same company for another year. That stopped in the 1980s for the most part, except in some military positions and similar exceptions. To be blunt, very few people are going to be paid higher wages - or any wages at all - for taking up space without producing reasonably increasing results as they mature in their career.
I know of one contruction company that even reduces the worker's wages by 2% annually beginning at age 50, on the basis of decreased productivity assigned to increasing age. This is not true of all workers and may be grounds for age discrimination action. However, it shows that raises for adding years on the job are not guaranteed.
Materials to Help with Interviews and References
Prepare to Provide 10 Years of References
I have taught successful resume preparation and interviewing techniques for several years from a background of business ownership, management, and workforce development training operator. From this stance, I recommend that job seekers at all levels provide accurate and honest resumes, job applications, and references. Not doing so will result in failure to obtain employment and possible job termination in the future if a reference later reveals itself to have been falsified or exaggerated.
Government and military positions require lengthier employment histories, but commercial businesses and non-profits generally need to see the most recent 10 years of work history or combined professional experience and volunteer work. Adding more years of experience to your resume begins to reveal your age, which is against EEO standards. New college graduates can add special research projects and internships as experience. A person that has never worked can add volunteer service, experience managing a family and home, etc.
You can see in my resume on my Wizzley Profile Page that I have had no reason to lie about work and references. Still, at one point an older relative and later, a retired HR clerk advised me to pad my resume with false employers. I did not do it. As it turned out, both these individuals had been held back by lack of completed education, each by his own choice, and were looking to obstruct others from success as well.
Dinner Impossible's Chef Robert padded his resume for the Food NetWork and was fired for this deceipt in the late 2000s. His replacement was not as well accepted by sponsors and viewers, product-saleswise, so the original chef was rehired. However, his new missions at once became so difficult, time-cramped, and almost abusive that it seemed difficult to continue the work. I am glad that he has his own line of chef tools, cookbooks, and spices to supplement his income and possibly become even more successful. His personality and appearance are pleasing and would have likely made a truthful resume succeed in a job offer with the network at the start.
Dinner Not Impossible - Great Recipes
Updated: 07/06/2012, Ping
You might also like
Unpaid Internships
Working free for someone? Don't dismiss Unpaid Internships out of hand becau...
How To Be A Good Employee
In today's economy knowing how to be a good employee could be the key to bein...
---
Disclosure: This page generates income for authors based on affiliate relationships with our partners, including Amazon, Google and others.