Children in Church
by bobsimpson
What are those kids doing in that pew over there? Are they miming the old lady singing in front of them?
You better put that money back in the plate or I'm telling.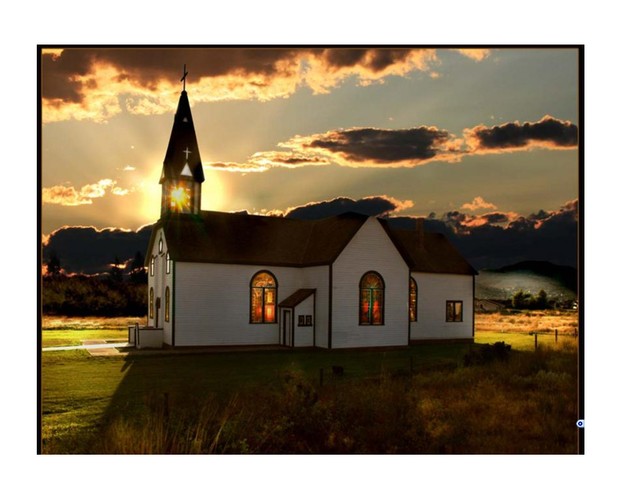 Children in Church
Church Fun
Sunday mornings were white sugar-powdered, grocery store donuts and the Sunday Funnies.      
I read the 8-page, full color section on the floor because I was too small to hold it.
When I was able to grasp the gigantic gazette, soon to be Grouper-gone-gamey garbage, I knew
I was nearly a man, or a really long armed boy.
My favorite comic strip was The Phantom, an ongoing saga about a masked man who kept justice in the jungle while dressed in a skintight purple jump suit. So much for male role models. Then there was Prince Valiant, another hero who wore tights. I never really put it all together until now. Excuse me while I call my counselor.
After reading the Funnies, it was off to church asking myself, "Why ruin a weekend morning by piling into the family Ford Falcon to head up Macdill Avenue toward the Bayshore Baptist Church in Tampa, Florida? And why was it called Bayshore Baptist when it had never been located on Bayshore Blvd?"
Sunday school was tolerable but then came Church Service with, believe the name or not, Reverend Robert E. Lee. He would consider every angle of a sermon and wring out every nuance of the lesson for the day, seemingly forever.
After the third moral example, my friend Mainor and I had two choices. The first choice was to scream out in unison, "We get the message, we get the point, and we understand the ramifications of your lesson. Please, please, please let us go home so that we may put into practice, these fine examples of Christian living. Let us go out from this place of worship and let it be soon, back to our friends, family, to the secular community and beyond, to become a shining light to one and all."
Our wiser second option was to just quietly play our made-up game, "Erase and Replace." We erased letters and words in the church bulletin, replacing them with other letters and words until we had written something hysterically funny and clever: "The church wishes to thank Mrs. Betty Simmons for the beautiful bouquet of Mums in the sanctuary last Sunday," became, "Lurch wishes to spank Mrs. Betty Simmons for the beautiful bucket of bums in the mortuary last Sunday." I swear this was funny to us at the time. I still like it today.
Rev. Lee always wanted at least one more sinner to come forward to confess, before the rest of us could go home. If one lost sinner came up too easily or too soon, he would ask for another one.
12:30 PM one steamy summer Sunday, my grandfather found God. He volunteered to be that lone last lost sinner, just so we could all get home to dinner before 1:00 PM.
The choir softly posed the final call to all sinners with the musical message, "Ye, who are weary come home, come home," Mainor and I hid behind Mrs. Batdorf, the pillar of the church, and mimicked her soprano voice. Two 10-year-old boys singing wavering falsetto behind this Christian column of a woman.
Mrs. Batdorf once told my Sunday school class that dogs don't go to Heaven. My dog, Spunky, had just died and I thought she was wrong. But when Mrs. Batdorf finally died, no one felt the loss more than Mainor and I did because we never did find a suitable, sizable substitute church member to hide behind for those Sunday mornings so very long ago.
A week after Mrs. Batdorf died, I had a dream: She was passing through the Pearly Gates; all of the upstanding church members had said she would. Spunky scampered out to greet her. He bounced up into her arms and gave her a big old Welcome-to-Heaven Doggy Kiss.
Something to keep in mind for all occasions: W.W.S.D. What Would Spunky do?
---
Disclosure: This page generates income for authors based on affiliate relationships with our partners, including Amazon, Google and others.